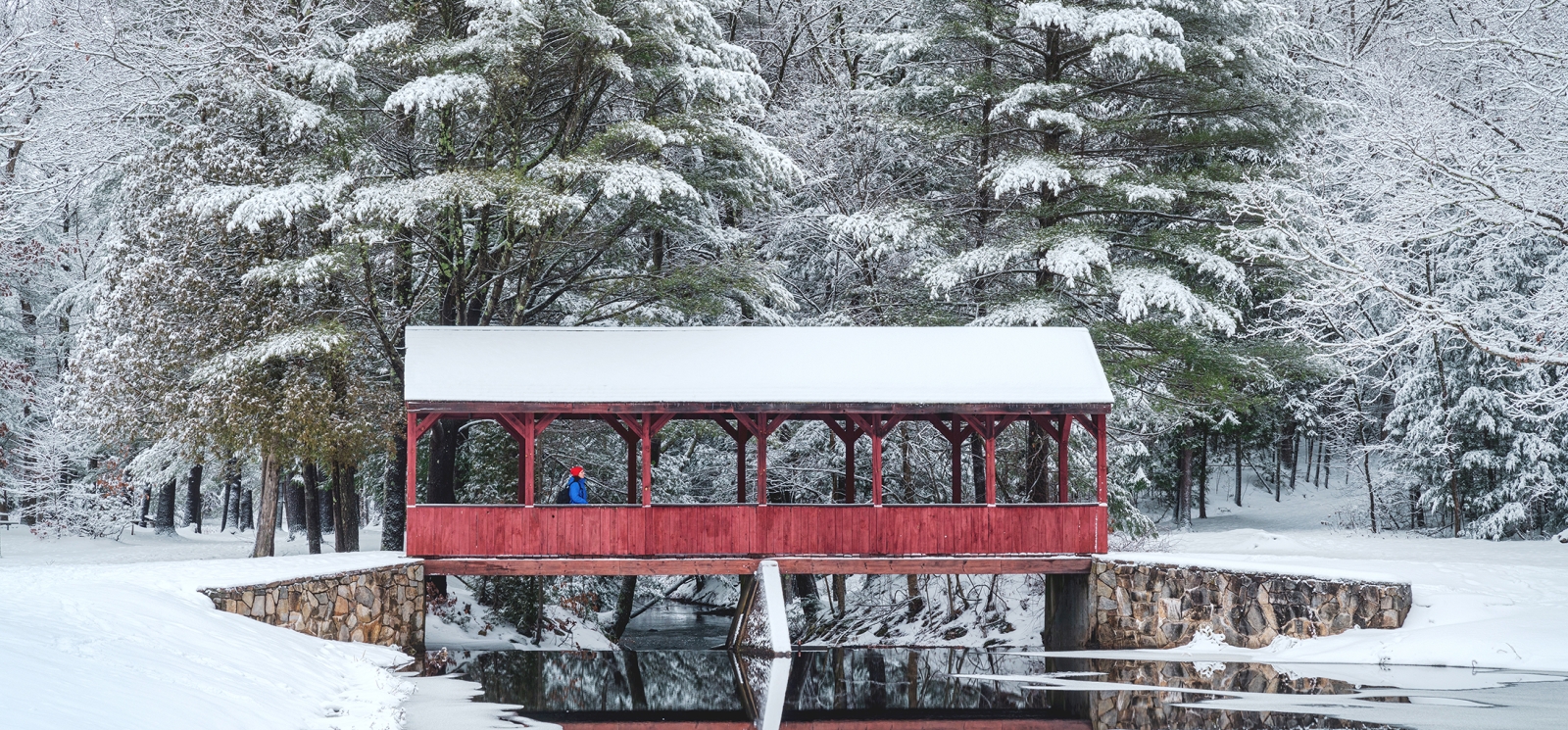 Winter Activities in Connecticut State Parks
There's no need to stay inside when the weather turns cold. Lace up your skates and glide across a frozen pond. Turn up the heat on a cold, snowy day with a cross-country ski trek along miles of multi-use trails. Set up camp and retreat to solitude during the parks' most peaceful season. From snowshoeing to snowmobiling to ice climbing, you'll find plenty of activities to get some much-needed fresh air and satisfy that thirst for a little outdoor adventure with a visit to the parks.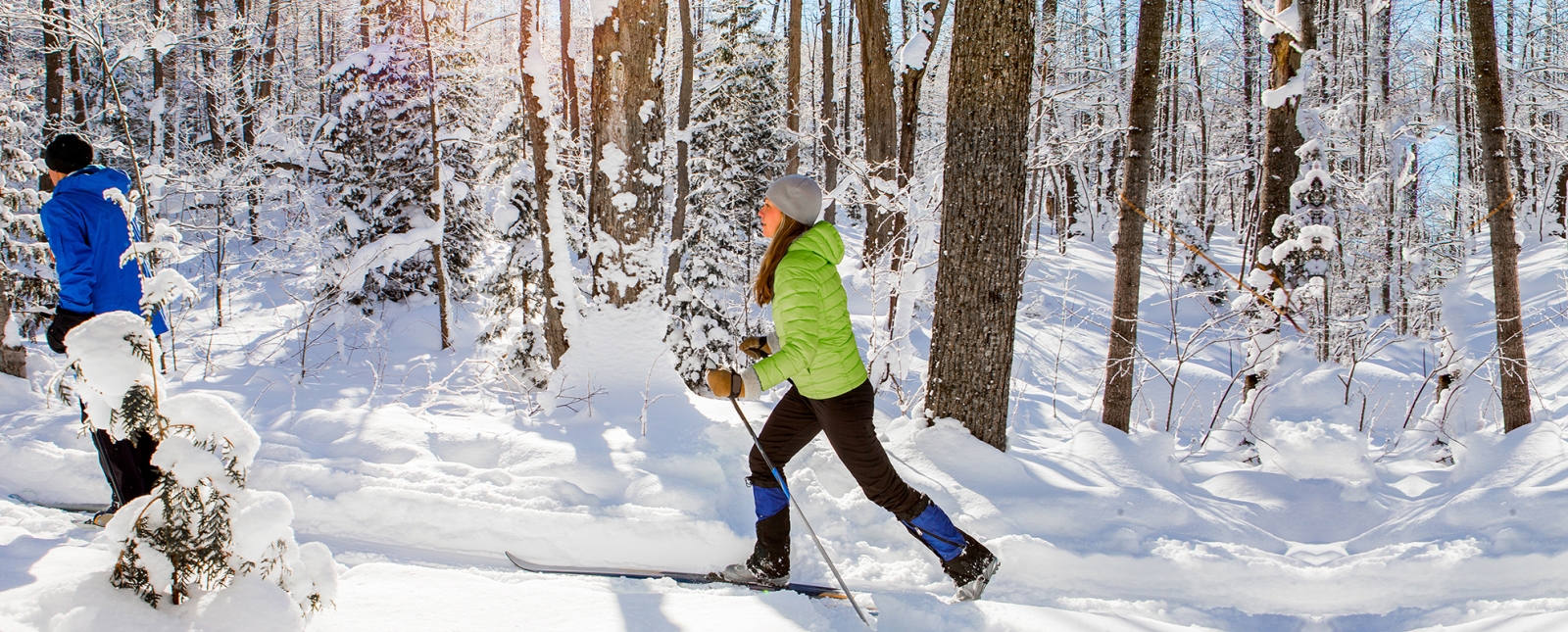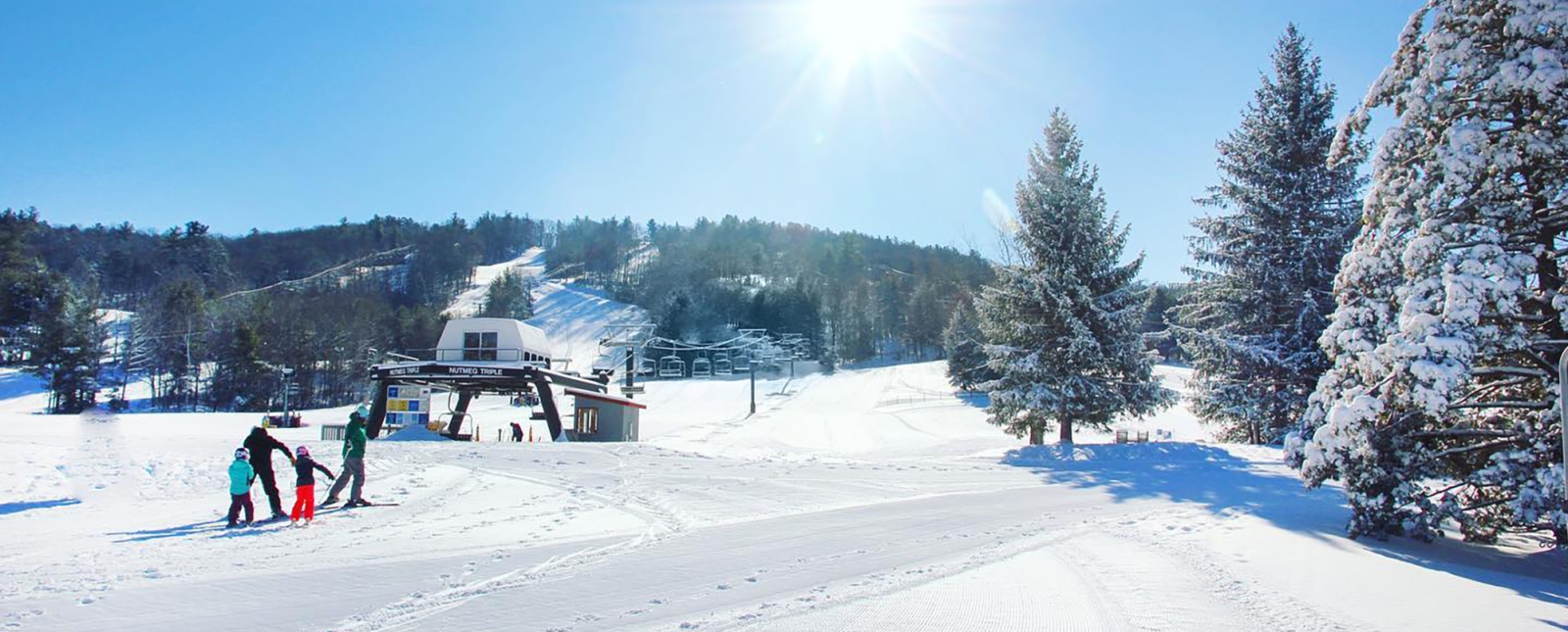 Winter Activity Guidelines
Before heading out, please note:
Trails are not machine-set or groomed.
Many areas are not patrolled nor is rescue service provided.
Please don't venture out alone and be sure to notify friends or relatives of where you'll be.
Downhill Skiing Information
Mohawk Mountain, a facility leased from the DEEP, is one of the State's most popular ski areas. Contact Mohawk Ski Area for lift ticket purchases, trail condition reports, and other information.
Snowmobiling Information & Guidelines
Permitted areas: Snowmobiling is permitted only on established trails and authorized forest roads in 11 designated Connecticut State Forests and on all state-owned water bodies.
Trail use: Trail use is not permitted without a minimum six-inch snow cover or if deemed otherwise unsafe; when sanitation or parking facilities are at capacity; or when staffing is inadequate.
Speed limit: Do not exceed a maximum speed of 20 mph as posted.
Highway Crossing: In Connecticut, snowmobiles may not be operated on public highways. When crossing public highways is unavoidable, a licensed operator may proceed if the crossing is made at ninety degrees to the direction of the road and where no obstruction prevents a quick and safe crossing. Motor vehicles using the highway have the right-of-way. The crossing snowmobile must be completely stopped before entering the traveled portion of the roadway.
Registration: Snowmobiles must be registered to be operated on public land in Connecticut. Vehicle identification numbers must be displayed on each side of the front section of the snowmobile in addition to display on the rear registration plate. The registration certificate must be carried on the vehicle when it is being operated. Contact the Department of Motor Vehicles for registration information.
Operation: Snowmobile operators must be over sixteen and properly licensed.
Parking Area Snow Removal: Parking areas are normally plowed during scheduled weekday hours of operation. Plowed parking may not be available on weekends or in the early morning after fresh snowfall.
Additional Resources