Rocky Neck State Park
Niantic, CT
The beautiful, gently sloping, soft sandy beach, picnic areas, birdwatching, train watching, sprawling trail systems, and salt marsh viewing platforms make this park ideal for weekenders, vacationers, and day-trippers. Rocky Neck provides something for all members of the family.
Located on Long Island Sound in the town of East Lyme, Rocky Neck is 710 acres of pristine beach and coastal thicket situated between a salt marsh and tidal river. The park's varied terrain offers something for everyone. Clear waters and the stone-free beach with expanses of white sand make it ideal for swimming. The geologic glacial features, steep walls, and boulders bring climbers out to the beach. Crabbing and fishing attract anglers in every season.
The public enjoys use of the park thanks to a few farsighted conservationists who secured the land in 1931, floating their personal funds until the State Legislature authorized its purchase.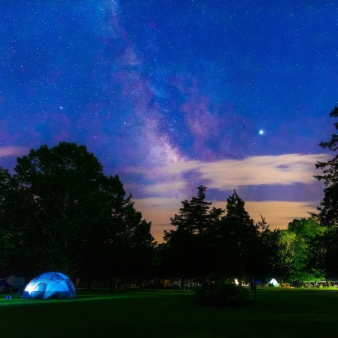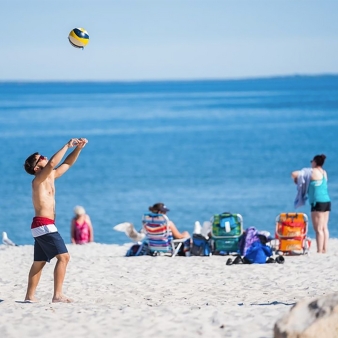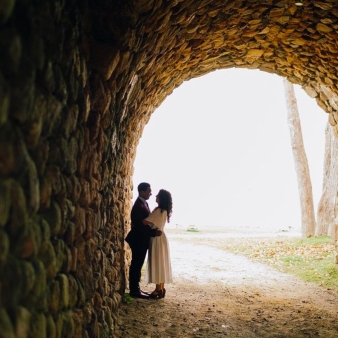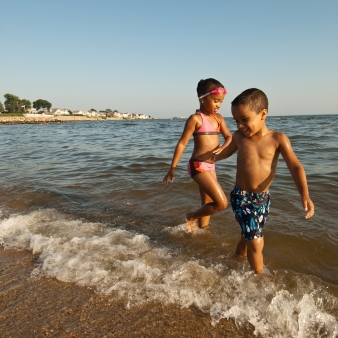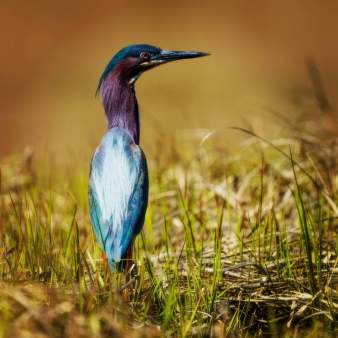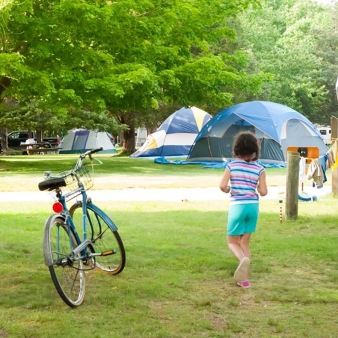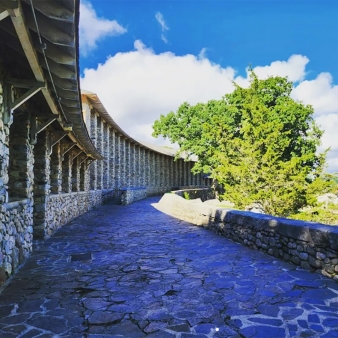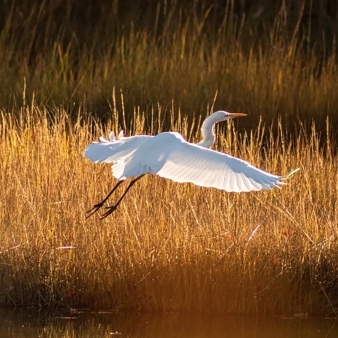 Location
228 W Main Street
Niantic, CT 06357
Details
Open Daily
(8:00 a.m. – Sunset)
Contact
Main (860) 424-3200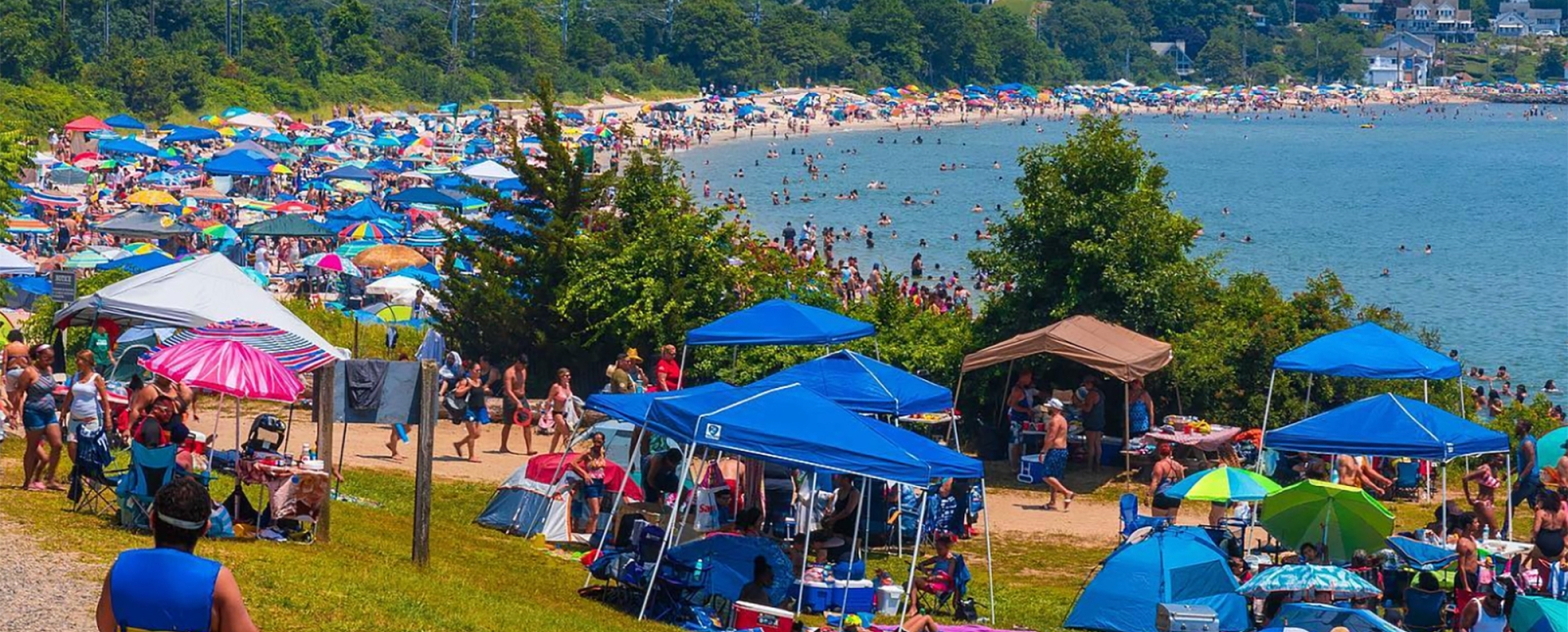 Camping
Body
Find some of the state's best shoreline camping at Rocky Neck State Park Campground. The campground's 160 wooded and open grassy sites and three rustic cabins are divided into five loops: the Heron, Egret, Crane, Osprey, and Seagull. Each loop has its own restroom and shower area and water supply.
Don't forget your bikes! The campground's many paved loops and the path to the beach make it easy and convenient to get around on two wheels.
ROCKY NECK STATE PARK CAMPGROUND
2023 Season: May 19 – September 29
Campground Office: (860) 739-1339
Campground Map
Three Rustic Cabins
Daily Rate: $70 resident/$80 non-resident – plus processing fee, 15% occupancy tax, and refundable $50 security deposit
Two-room cabins with double bed and two bunk beds.
Comfortably sleeps four people with space up to six.
Minimum rental: Seven nights (Sunday to Sunday only) through September 24.
Processing Fee: $9 for reservations or $3 for walk-ins.
160 RV/Tent Sites
Daily Rate: $20 resident/$30 non-resident plus processing fee
Open and wooded sites with picnic table, fire ring, and grate. 
Includes two areas dedicated for tents only.
Six-person maximum per site.
Maximum stay: 21 days
AMENITIES
Bathhouses with hot showers, dishwashing, and potable water 
Firewood and ice available on site
Sports fields 
Dumping station (free for registered campers)
Note: Trailer/RV Hookups not available
No ice available
RESERVE A CAMPSITE 
Online: Visit Reserve America 
By phone: 1-877-668-CAMP (2267)
After September 3, standard campsites are available for walk-in registration only (no advance reservations are accepted).  
KNOW BEFORE YOU GO
Fishing
Body
Bounded on the west by a tidal river and to the east by a broad salt marsh, Rocky Neck was known to both Indians and colonists as a place of abundant fish and wildlife. Today, high spring tides allow schools of alewives (herring) to swim into Bride Brook toward inland spawning grounds. The osprey, or fish hawk, is a frequent early summer visitor. In the fall, cranes, herons, and mute swans wade among cattails and rose mallow. Seasonal changes provide opportunities to fish for mackerel, striped bass, blackfish, and flounder.
Types of fish: Blackfish, winter flounder, bluefish and striped bass off the jetty. Crabbing allowed in designated areas.
Fishing is allowed on the jetty, located to the right of the beach, year-round. In the off-season, the entire beach and jetty is open to fishing.
KNOW BEFORE YOU GO
Before heading out, be sure to check the latest conditions and fishing regulations. For current night fishing access information, please call the park during business hours at (860) 739-5471.
Geology
Body
An ideal setting for families, Rocky Neck State Park has a wide array of interesting geological features perfect for exploring. The best geology in the park can be investigated along the water's edge near the beach, only a short walk from the parking lot. Likewise, the hiking trails in the park have nice examples of glacial plucking and glacial boulders.
Loose sediments at one time covered Connecticut's coastline, including Rocky Neck State Park. This layer of loose sediments protected the seaward flank of New England's bedrock from erosion. Eventually these sediments were washed away and the bedrock underneath was re-exposed. As a result, the topography along Connecticut's coast is more level than the topography inland, since the bedrock was not exposed as long to the effects of erosion.
Rock Types Found on Main Trail:
Igneous (Pegmatite), Metamorphic (Granitic Gneiss)
Rock Units:
Potter Hill Granite Gneiss (Proterozoic): Well-foliated granitic gneiss
Minerals of Interest:
Feldspar (Microcline), Biotite, Tourmaline, Garnet
Interesting Geologic Features:
Folds, Potholes, Glacial Boulders, Glacial Polishing, Pegmatite Veins

Hiking
Body
Rocky Neck might be best known for its beaches, but its trails also deliver. A five mile network of paths, bridges, and boardwalks meander through the park's diverse ecosystems giving visitors an intimate glimpse into the park's rich flora and fauna, geologic features, and history. All trails are multi-use and welcome walkers, runners, roller-bladers, birdwatchers, and cyclists. And when the snow falls, snowshoers and cross-country skiers.
Rocky Neck Loop (Red to Blue to Yellow)
2.5-mile loop   
Level of difficulty: Easy to moderate
A well-marked loop traversing the length of the park through the shade of oak-heavy coastal thicket, salt marsh, and wildflower-studded, grassy meadows. Along with access to park highlights like Tony's Nose Overlook, Baker's Cave, and remnants of the old Shipyard Graveyard, get sweeping views of the Long Island Sound and Four Mile River. Both Long Island and Fishers Island can be seen on a clear day.
KNOW BEFORE YOU GO
Historic
Body
The Ellie Mitchell Pavilion at Rocky Neck State Park
Construction of the Pavilion began in 1934 and was not completed until 1937. It was designed by the state parks engineering department, and constructed by a federal jobs program, the Works Progress Administration (WPA). The cobblestones all came from stone walls that were located within the park. The tree trunk pillars on both floors were taken from each of the state parks in the system at the time - one to six pillars from each park. Each pillar is stamped with a roman numeral to identify which park it came from.
The flat fieldstones on the terrace were taken from ledges in Devil's Hopyard State Park, when the existing state highway through the Hopyard was being built. The capstones on the terrace walls, the upper deck walls, and the chimneys were quarried from the ledge east of the pavilion. The quarrying operation had left much quarried rock piled about on the ledges adjacent to the building site, when it was abandoned decades prior to the state's acquisition of the property.
The old concrete fish mill, which sat on the flat lawn area at the edge of the water in front of the pavilion, was torn down and broken up during construction of the pavilion. It furnished fill material for the space between the front wall and the terrace, and enough 12" I-beams to support the first floor. The building, which is on the National Register of Historic Places, was constructed at a total cost of $240,000. All the work was done by WPA labor supervised by WPA engineers.
Picnicking
Body
Soak in the sea air and the sunshine while you dine waterside at one of the many picnic tables scattered across the park. Plan on bringing a crowd? Book one of our open-air shelters in advance.
Open-air picnic shelter rentals
32 x 80-foot picnic shelter: Space for 80 people, 10 picnic tables, one large grill, and access to nearby restrooms, parking, and beachfront. No electricity or running water.  
Available: Memorial Day through Columbus Day.
Rental Fee: $220 (plus $9 processing fee). Does not include parking.
Reserve an open air picnic shelter
Swimming
Body
Don't let the name fool you. Rocky Neck's beach is a 0.5 mile crescent of soft, white sand and decidedly stone-free. And because Long Island and Fishers Island act as a natural breakwater to protect the entire coastline of Connecticut, the waves are generally tame with crystal waters lapping the shore. Please note that swimming is permitted at West Beach only.
Accessible Swimming/Beach Surf Chairs
Available free of charge on a first-come, first-served basis.
KNOW BEFORE YOU GO
Fees
FREE – In-State Registered Vehicles
$15 – Out-of-State Vehicles (Weekdays)
$22 – Out-of-State Vehicles (Weekends/Holidays)
$7 – Out-of-State Vehicles (After 4pm)
$112 – Out-of-State Vehicles (Season Pass)
Campsite fees charged separately.
Accessibility
Parking
Picnic Tables
Restrooms
Pets
Picnic Area & Hiking Trails
(North of train tracks)
On leash
Campground, Beach, Boardwalk
(May 1 – Oct 1, South of train tracks)
Not permitted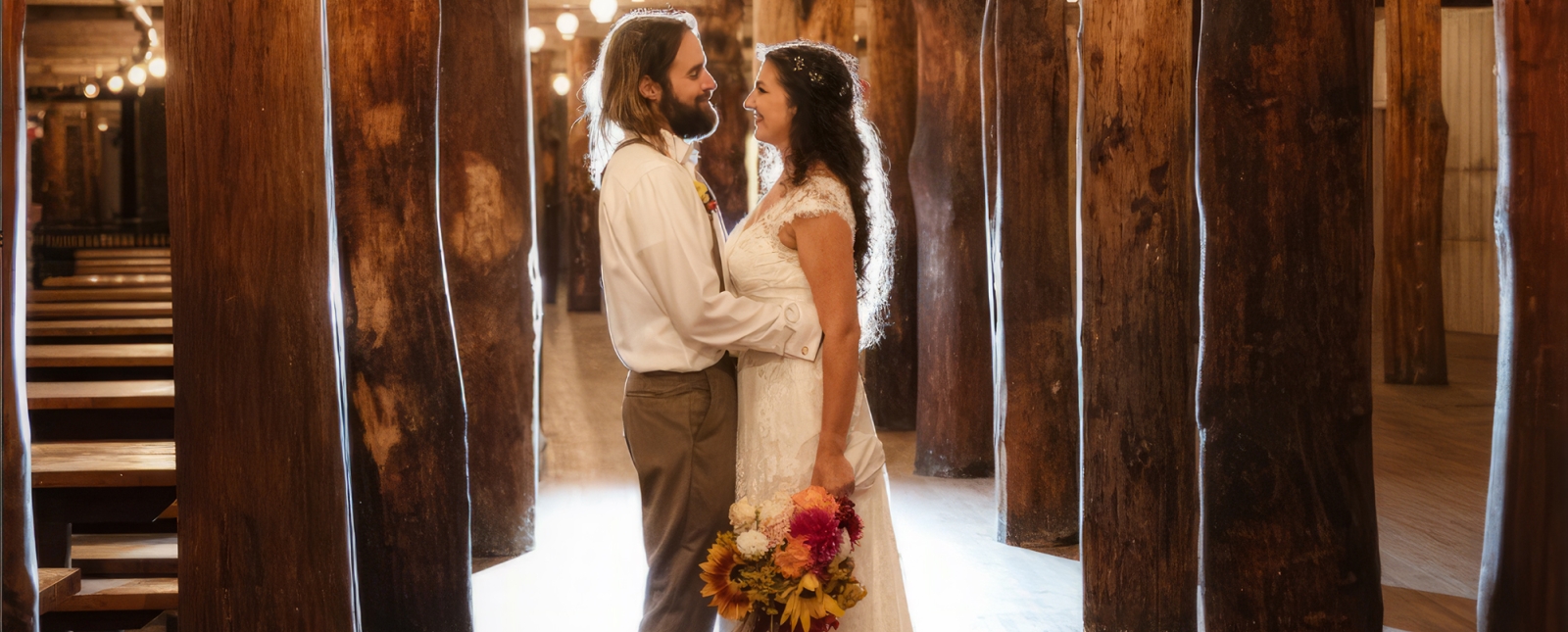 The Ellie Mitchell Pavilion at Rocky Neck State Park
Situated atop a rocky bluff with views to Long Island Sound, the Ellie Mitchell Pavilion is an impressive cobblestone structure with stone fireplaces and native wood pillars – and the largest depression-era structure in the state. The second floor of the Pavilion at Rocky Neck State Park is available for receptions, private parties, seminars, and conferences for up to 300 guests from Memorial Day to Columbus Day.
Fun fact: When the historic pavilion at Rocky Neck was built 1934-1936, there were 40 state parks in existence. And each one donated a certain amount of trees for the load bearing columns inside. The trees have roman numerals on them indicating which park donated the tree.
INFORMATION & RESERVATIONS
Availability
Those hosting private events are reminded that the park is a public facility and visitors are permitted on the grounds until sunset.
Memorial Day through Columbus Day:
Friday, Saturday and Sunday: Functions may begin at 5:00 p.m.
Weekdays: Functions may begin at 10:00 a.m.
There is a midnight curfew for all events.
Rental Fees
For an event of less than 200 people, the rental fee is $3,750 and includes exclusive use of the second floor of the pavilion for 7 1/2 hours (up to five hours for the event and two and 1/2 hours for set up and breakdown). Events exceeding 5 hours will be charged $845 per hour to the midnight curfew.
For an event over 200 people, the rental fee is $4,950 and includes exclusive use of the second floor of the pavilion for 7 1/2 hours (up to five hours for the event and two and 1/2 hours for set up and breakdown). Events exceeding 5 hours will be charged $875 per hour to the midnight curfew.
A $500 security deposit is held against damages to the facility or park grounds, and a late fee of $940 is assessed if an event runs over schedule.
Approved Caterers
Cloud Nine Catering
256 Boston Post Road
Old Saybrook, CT 06475
(860) 388-0800
cloudninecatering.net
Gourmet Galley Catering, LLC
138 Norwich Westerly Rd.
North Stonington, CT
06359
(860) 415-9589
gourmet-galley.com
Ivy's Simply Homemade
316 Boston Post Road
Waterford, CT 06385
(860) 442-8646
ivyssimplyhomemade.com
Coastal Gourmet Custom Catering & Event Planning
63 Williams Avnue
Mystic, CT 06355
(860) 572-1111
coastalgourmetct.com
Old Tymes Restaurant
360 West Main Street
Norwich, CT 06360
(860) 887-6865
oldetymes.com