Gillette Castle State Park
East Haddam, CT
Each year, a whopping 300,000 visitors flock to enigmatic William Gillette's inspired mansion perched high above the Connecticut River to immerse themselves in history, architecture, and nature. Tour the modern medieval stone castle, hike the wooded grounds along the former bed of a miniature train, revel in the spectacular river views, or pitch a tent in one of the few river camping spots in Connecticut, and discover why so many are drawn to the stunning park.
Built in 1914 by William Hooker Gillette, the actor, director, and playwright most famous for his portrayal of Sherlock Holmes, the ornate, 14,000-square-foot stone fortress sits 200 feet over the Connecticut River atop the most southerly hill in a chain known as the Seven Sisters and is surrounded by 184-acres of gorgeous Connecticut woodlands. After his passing, the State of Connecticut purchased the castle and adjoining acreage to create a state park.
William Gillette gave specific directions in his will that the property did not fall into the hands "of some blithering saphead who has no conception of where he is or with what surrounded."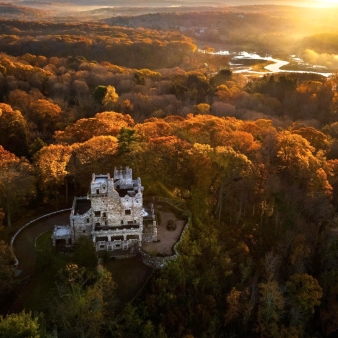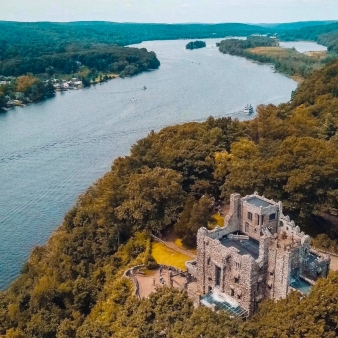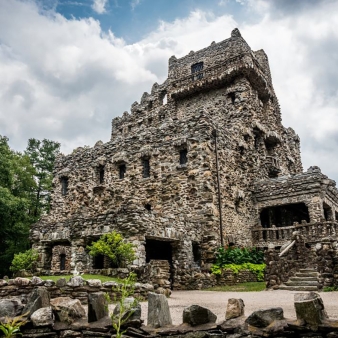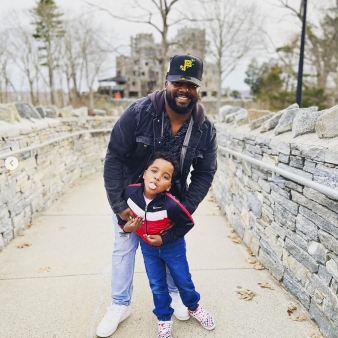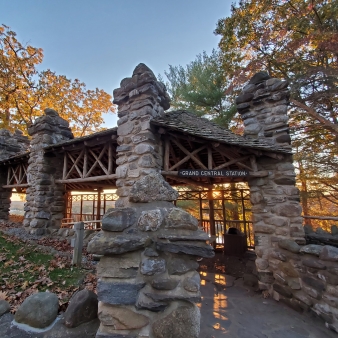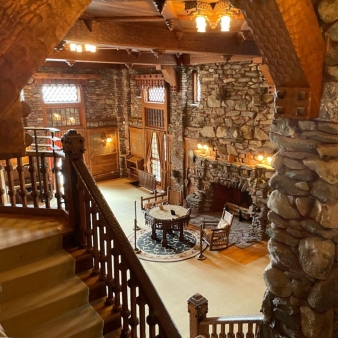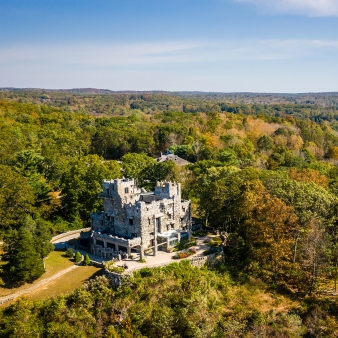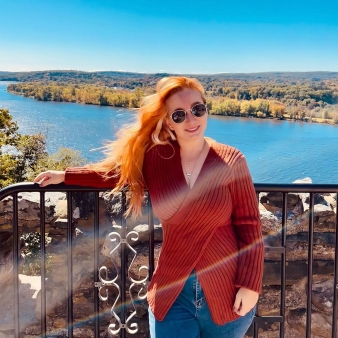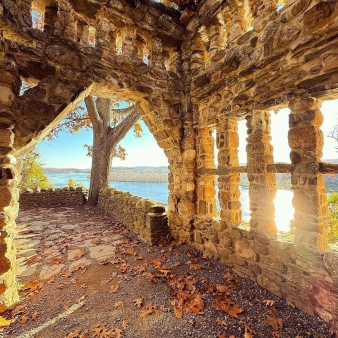 Location
67 River Rd.
East Haddam, CT 06423
Details
Open Daily
(8:00 a.m. – Sunset)
Contact
Main (860) 526-2336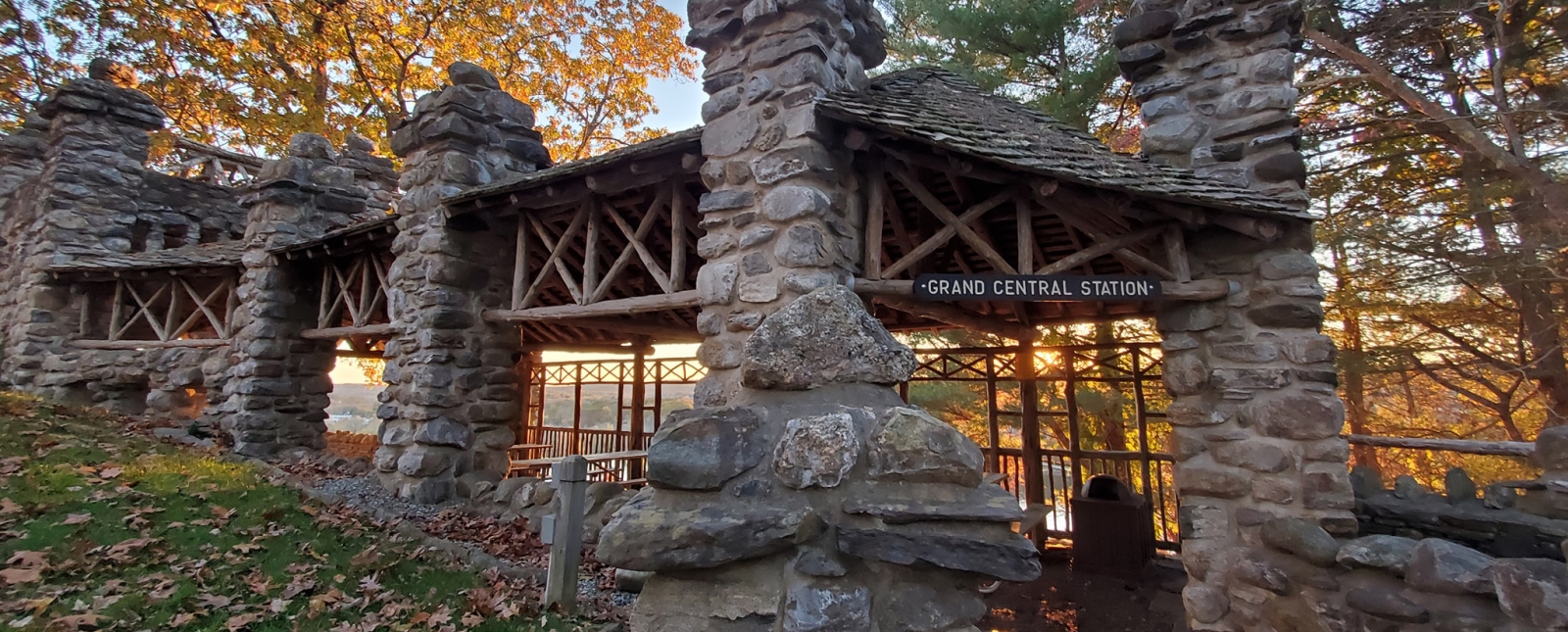 Camping
Body
Soak in the river views and bask in the solitude with an unforgettable experience boating to your campsite along the Connecticut River — one of just four river camping sites in the state!
GILETTE CASTLE STATE PARK RIVER CAMPING
2023 Season: May 1 – September 30
One riverside campsite 
Primitive, riverside site with fireplaces and pit toilets
Available for overnight stops by those traveling on the river
Campers must arrive and depart by boat. Vehicle access is not available.
20-person maximum per site
Maximum stay: 1 day
Daily Rate: $5/person/night 
RESERVE A CAMPSITE 
KNOW BEFORE YOU GO
No fires permitted
No mooring or docking facilities 
Break camp by 9:00 a.m.
Hiking
Body
Gillette's artistic influence is no less visible outside the mansion on the park grounds. Many trails follow the former path of the actor's three-mile-long, quarter-scale, narrow-gauge railroad that he used to ferry his friends around the estate. Gillette's own walking paths were constructed with near-vertical steps, stone-arch bridges, and wooded trestles spanning up to forty feet.
Train Trail (Purple Blaze) to Blue Trail (Blue Blaze) 
1.5-mile trail along converted railroad path and former driveway 
Level of difficulty: Easy to moderate
Wind through the park along the purple trail, the original path of Gillette's miniature railroad, over footbridges and trestles and through an abandoned 75-foot train tunnel. A word of warning – the tunnel is very dark and, depending on your idea of fun, either exhilarating or a little creepy. Then link up with the blue trail which leads to the home of Gillette's closest confidant, Yukitaka Osaki, and the wreckage of the Aunt Polly, Gillette's houseboat that was destroyed by fire in 1932 (best viewing is during low tide).  
KNOW BEFORE YOU GO
Historic
Body
ART TRAIL SITE
Did you ever wonder what the Connecticut landscape looked like a century ago? Check out "Viewpoints", a joint project of the Connecticut Commission on the Arts, the Connecticut Art Trail, and the Department of Energy and Environmental Protection.
Outdoor exhibits reproduce works of art painted in the 19th Century, with information about the artist and the location. Visit the Connecticut Art Trail website for a preview, and look for the Viewpoint exhibits when you visit the Chester-Hadlyme ferry landing area of Gillette Castle State Park and spot where William Chadwick found inspiration for "Connecticut River: View from Ely's Ferry Road".
THE CASTLE
William Gillette designed his 24-room castle and most of its furnishings personally. Everything from the built-in couches, a movable table on tracks, and hand-hewn southern white oak woodwork including carved wood light switches and forty-seven distinctly designed doors, reflects his singular imagination and creative genius. Built of local fieldstone and steel framework, it took twenty men five years (1914-1919), just to complete the main structure.
Along with the mansion itself, the park is home to a trove of historical treasures including the wreckage of Aunt Polly, Gillette's houseboat destroyed by fire and one of two underwater preserves in the state.
CASTLE TOURS
One-hour castle tours are available daily Memorial Day Weekend to Labor Day Weekend and for Holiday Programs in November and December. Due to the limited amount of daily tour tickets, do we recommend that you pre-book your tickets in advance.
Tours run every 15 minutes between 10:00 a.m. and 4:00 p.m.
Maximum of 12 visitors per tour (we recommend purchasing tickets in advance, especially for groups).
Please arrive at the castle five to ten minutes before your scheduled tour time.
We cannot guarantee entry if your tour time has passed.
Only the first floor is ADA accessible.
Bus Groups: Bus Tours offered at 9:00 a.m. only and not permitted weekends or holidays. Please make reservations at least two weeks in advance by calling Reserve America at (877) 668-2267.
TICKETS
Purchase tickets on site at the castle or in advance at Reserve America (additional processing fee applies). Connecticut residents aged 65 or older can obtain a pass at the park (proof of residency required).
$6 Ages 13+
$2 Ages 6-12
FREE Under 5
FREE Charter Oak Passholders and Heritage Passholders
HOST AN EVENT AT THE CASTLE
The outdoor terrace, with the Lower Connecticut River Valley as a scenic backdrop, is available to rent for small wedding ceremonies from June through September, on Saturdays only. Because our first priority is to provide for the visitors to the Castle, weddings can only be held at 10:00 a.m. or 5:30 p.m.

Picnicking
Body
Snag a spot at one of the picnic tables in Grand Central Station, Gillette's former train station converted into the Park's picnic pavilion. The converted stone and wood structure faces the river, offering spectacular views of the Connecticut River and a dining experience like no other.
Fees
Park Grounds & Trails
Free
Castle Tours
Under 5: Free
Ages 6-12: $2
Ages 13+: $6
Accessibility
Castle First Floor
Parking
Picnic Tables
Restrooms
Pets
Picnic Areas & Trails
Yes, on leash
Buildings & Decks
Not permitted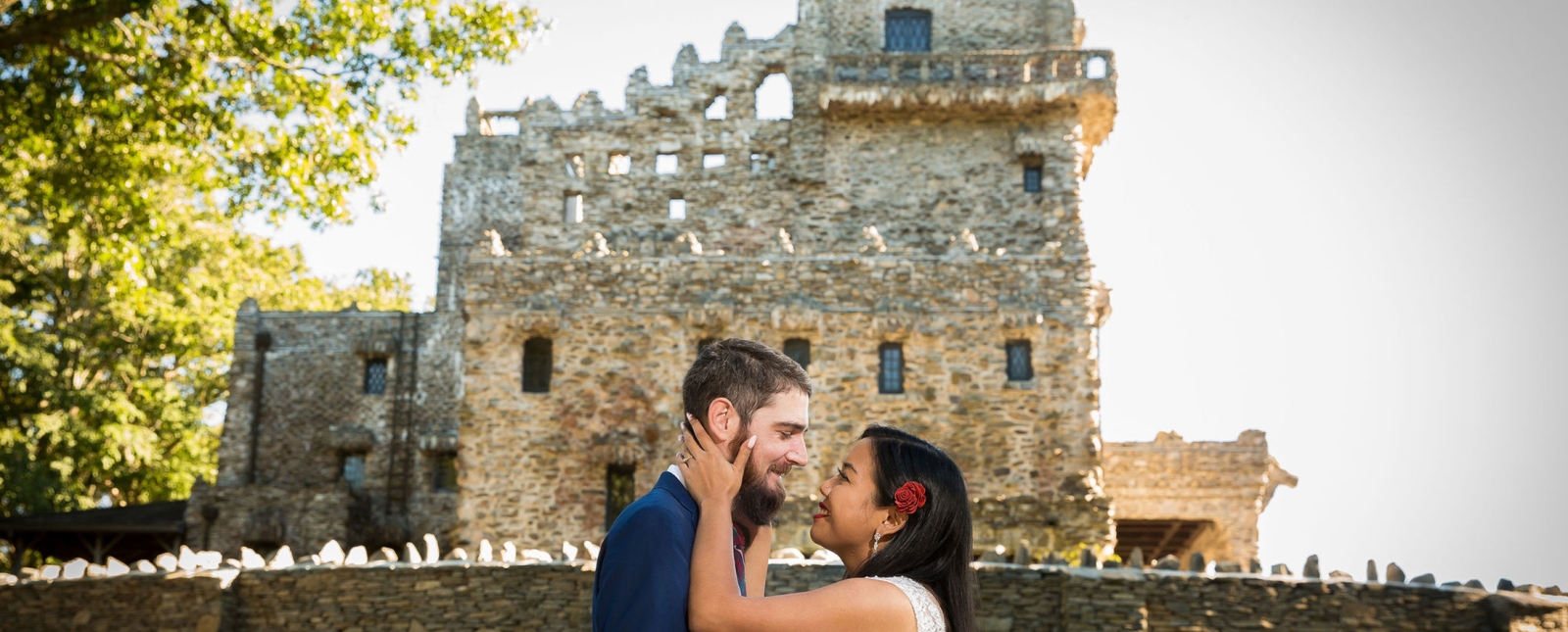 About The Outdoor Terrace
Perched on the 7th Sister hill, 200 feet over the Connecticut River is the 14,000 square foot stone wonder that is Gillette Castle. The outdoor terrace, with the Lower Connecticut River Valley as a scenic backdrop, is available to rent for small wedding ceremonies.
INFORMATION & RESERVATIONS
For questions or to apply for a permit to rent the terrace for a wedding, contact us at (860) 526-2336.
Availability
The space is available to rent from June through September, on Saturdays only.
Because our first priority is to provide for the visitors to the Castle, weddings can only be held at 10:00 a.m. or 5:30 p.m.
Only the outdoor space on the terrace is available. No facilities inside the castle are provided. In the event of rain, ceremonies can be held under the cover of the side porch. There is no facility for receptions.
The guest list must be 50 people or less to account for the standing capacity of the terrace.
Weddings may be booked after January 31st for the upcoming season.
Those hosting private events are reminded that the park is a public facility and visitors are permitted on the grounds until sunset.

Fees
There is a non-refundable, non-transferable fee of $285 to rent the terrace for a wedding ceremony, which covers the following:
Use of the terrace for one-half hour.
20 chairs (no additional chairs may be brought in).
Lectern.
Extension cord.
Maximum of 3 vehicles allowed to drive up the Castle driveway. (No limousines).
Pictures may be taken on the terrace and/or Castle grounds.
A rehearsal can be arranged, upon request, between 2:00 p.m. and 4:30 p.m. on the Friday before the scheduled ceremony.