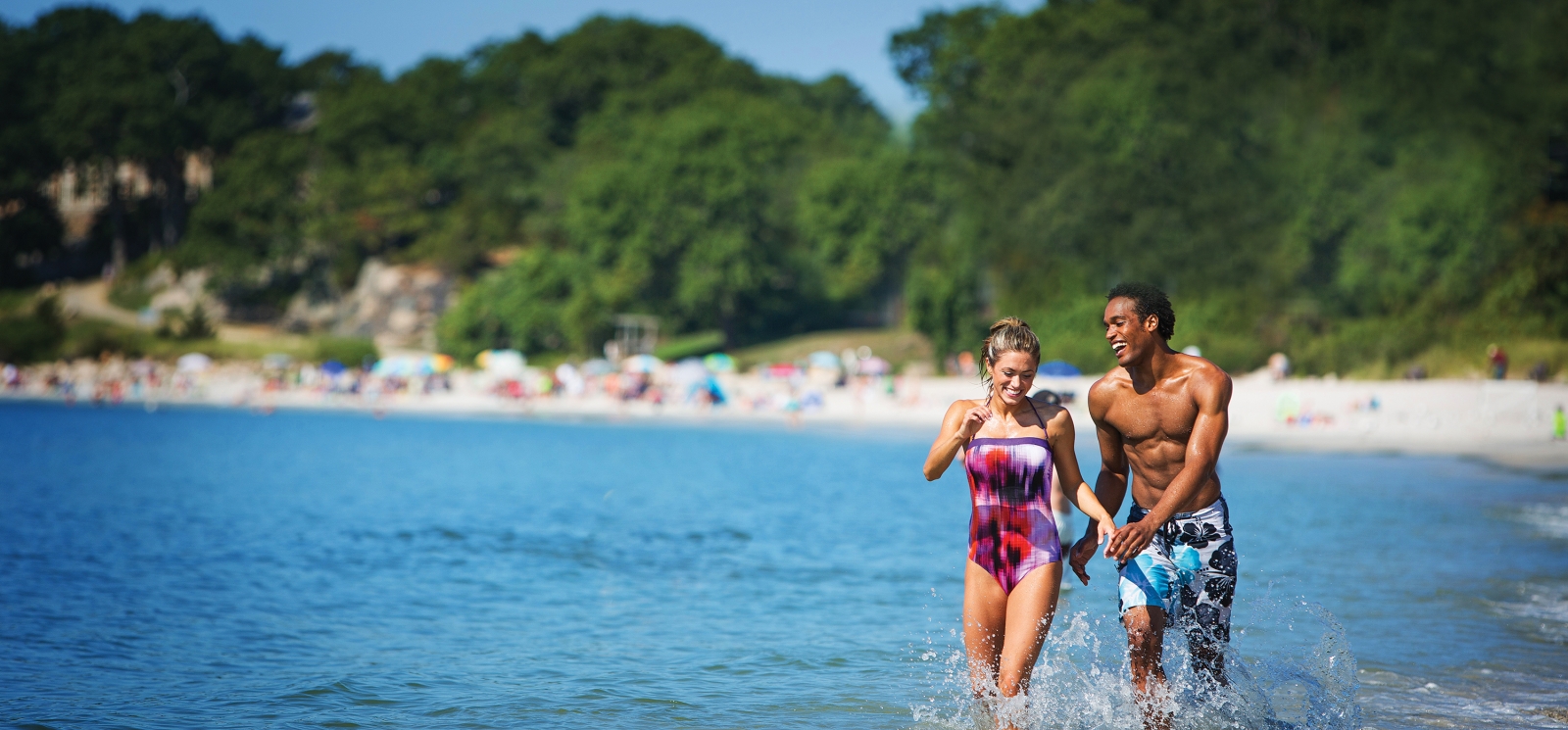 Swimming in Connecticut State Parks
Take your pick: pristine lakes—over 2,000 of them, babbling brooks and rushing rivers, glacial ponds, and an iconic shoreline. Whether you enjoy splashing in cool clear water of the "old swimming hole", sunbathing on warm sparkling sand, or scuba diving for a closer look underwater, Connecticut State Parks are the perfect backdrop for a hot summer day.
Connecticut offers 21 designated swimming areas within its state parks. Lifeguard coverage on any specific day is dependent on seasonality, time of day, and staffing levels.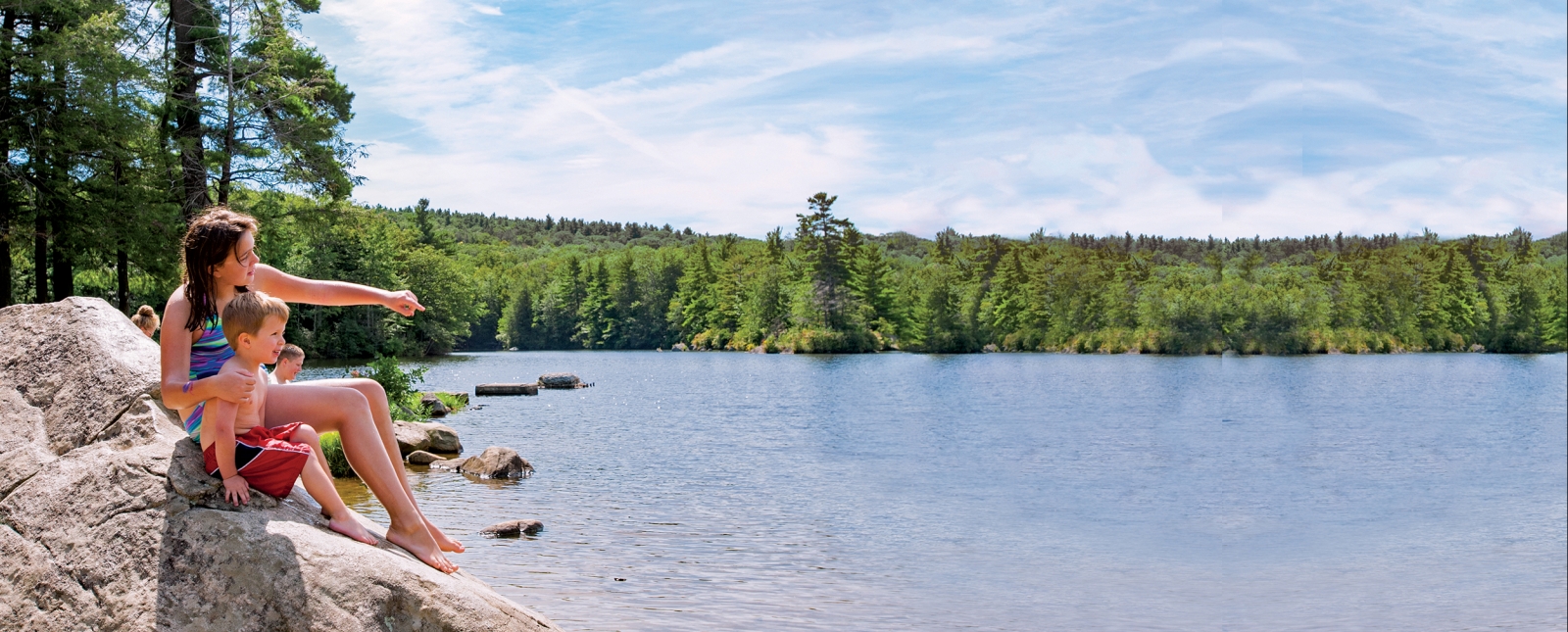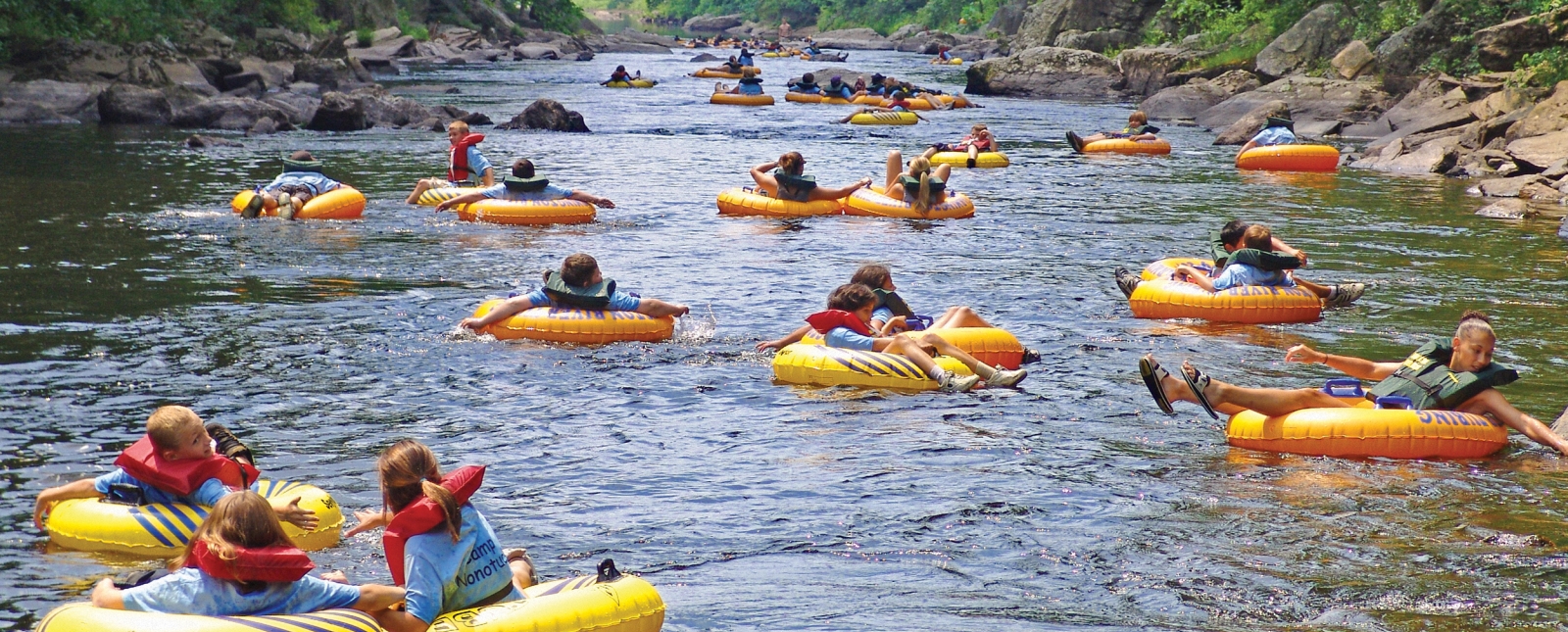 Things To Consider Before You Go
Plan ahead! Check the Swimming Areas Water Quality Report for closures before you head out for the day. The report is updated weekly from Memorial Day through Labor Day. If the water looks murky, it might be a blue-green algae bloom. View information on algae blooms and what to do if you see one.
If you're planning to visit a popular park or beach, consider visiting early in the day or on a weekday to avoid closures. Or choose a less popular location and discover a new, hidden gem.
Beach Guidelines
No alcoholic beverages, glass, pets, or nudity.
No flotation devices; only approved lifejackets.
No snorkels.
No rough play.
No sand or rock throwing.
No "throw-catch" activities.
No soap or shampoo.
No fishing.
Keep the beach area around the lifeguard chair clear.
Stay off buoys and lines.
Clear the water and the beach when lightning is visible or thunder is heard.
How To Stay Safe
Watch your children. It only takes seconds for a child to drown, and this can occur silently. Please ALWAYS watch your children; if you are more than an arm's length away, you're too far!
Be aware of underwater hazards. Natural swimming areas can have sudden drop-offs, inshore holes, large rocks or tree roots that can't be easily seen from the surface. Diving and jumping into these waters can be hazardous. Please be careful of these unseen dangers.
Swim only in the designated areas and stay where the lifeguards can see you! Where lifeguards are not posted, please use extra caution. 
Take a swimming lesson. Increasing your water-safety knowledge and swimming skills can help save your life. People of all ages should consider signing up for a swimming class offered at your local YMCA branch, American Red Cross Chapter, or municipal parks and recreation department.
Special Access
Accessible swimming/beach surf chairs are available, free of charge—on a first come, first served basis at five parks: Hammonasset Beach, Rocky Neck, Sherwood Island, Silver Sands and Squantz Pond.
These are specially designed for access over the sand and can be borrowed for the day.  Just be careful – they are NOT designed to be taken into the water.
Remember
Water and alcohol don't mix!
Parents – please watch your children!  
Be careful of underwater hazards, and don't dive in.
Always swim in designated areas.