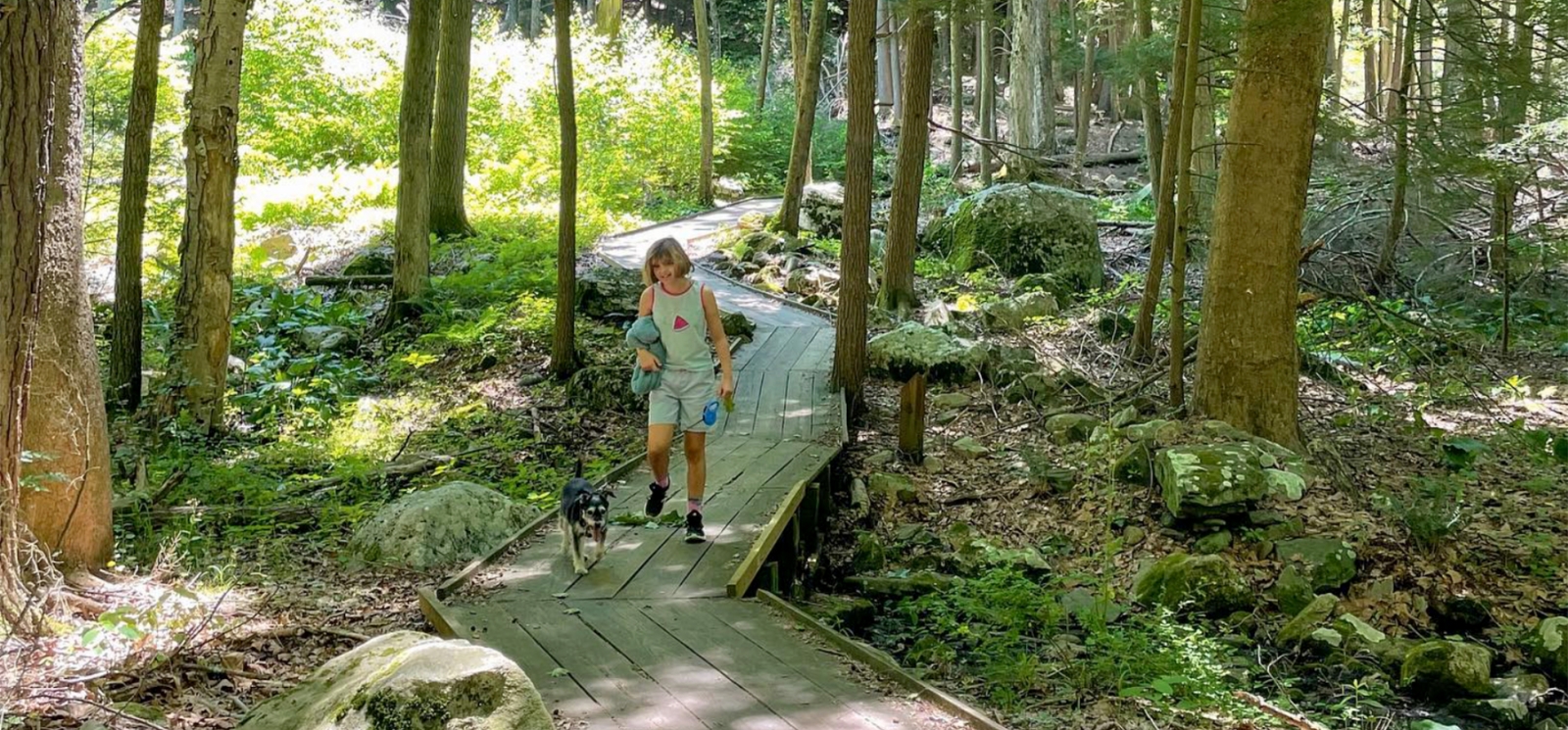 Kettletown State Park
Southbury, CT
Head to Kettletown State Park to hike its over six miles of trails traversing a range of terrain, scenic overlooks of picturesque Lake Zoar on the Housatonic River, a shaded picnic area, and a lakeside campground. Located on the eastern shore of Lake Zoar, the fifth largest freshwater body in the state, the 605-acre park is popular four seasons a year.
The area was originally inhabited by the Pootatucks, an advanced, industrious Algonquin Tribe. Although the Pootatucks were expert fishermen and hunters, their main occupation was farming. They raised fine crops of beans, squash, tobacco, and apples. True innovators, they developed an impressive drum communications system which could carry a message over 200 miles in just two hours.
Local legend has it that early colonists traded one brass kettle to hunt and fish here — hence the park's name. Eventually, the settlers acquired complete rights to the area and, by 1758, any remaining Pootatucks had migrated northwest. In 1919, their original village was submerged when the Housatonic River was dammed to produce hydroelectric power, creating Lake Zoar. All that remains now in the Kettletown area of this once prosperous tribe is an occasional arrowhead.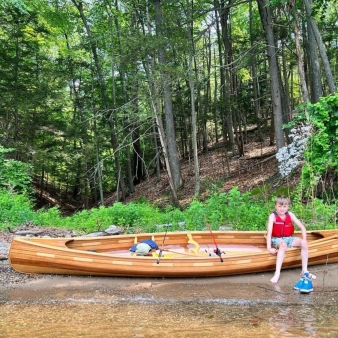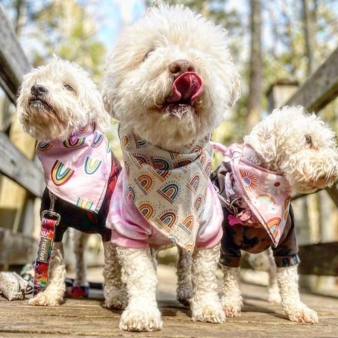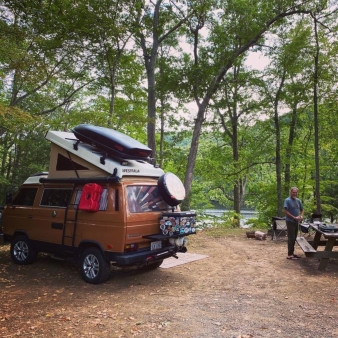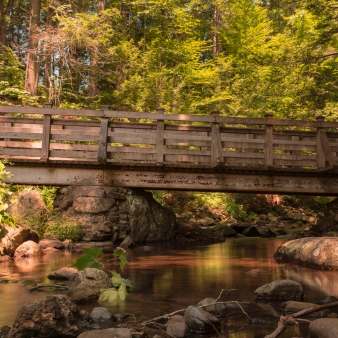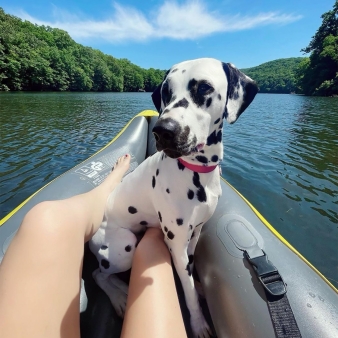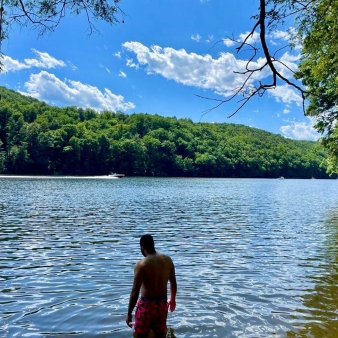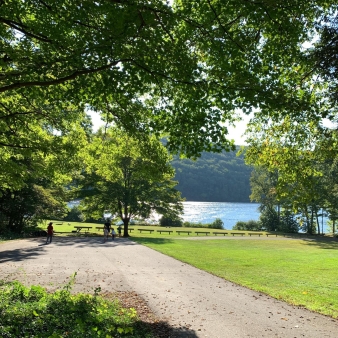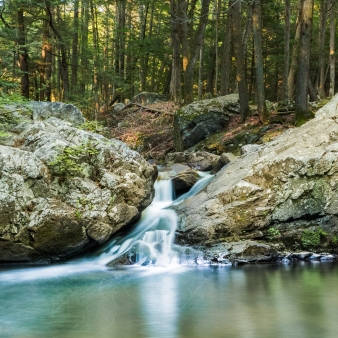 Location
1400 Georges Hill Road
Southbury, CT 06488
Details
Open Daily
(8:00 a.m. – Sunset)
Contact
May – Sept. (203) 264-5678
Sept. – May (203) 938-2285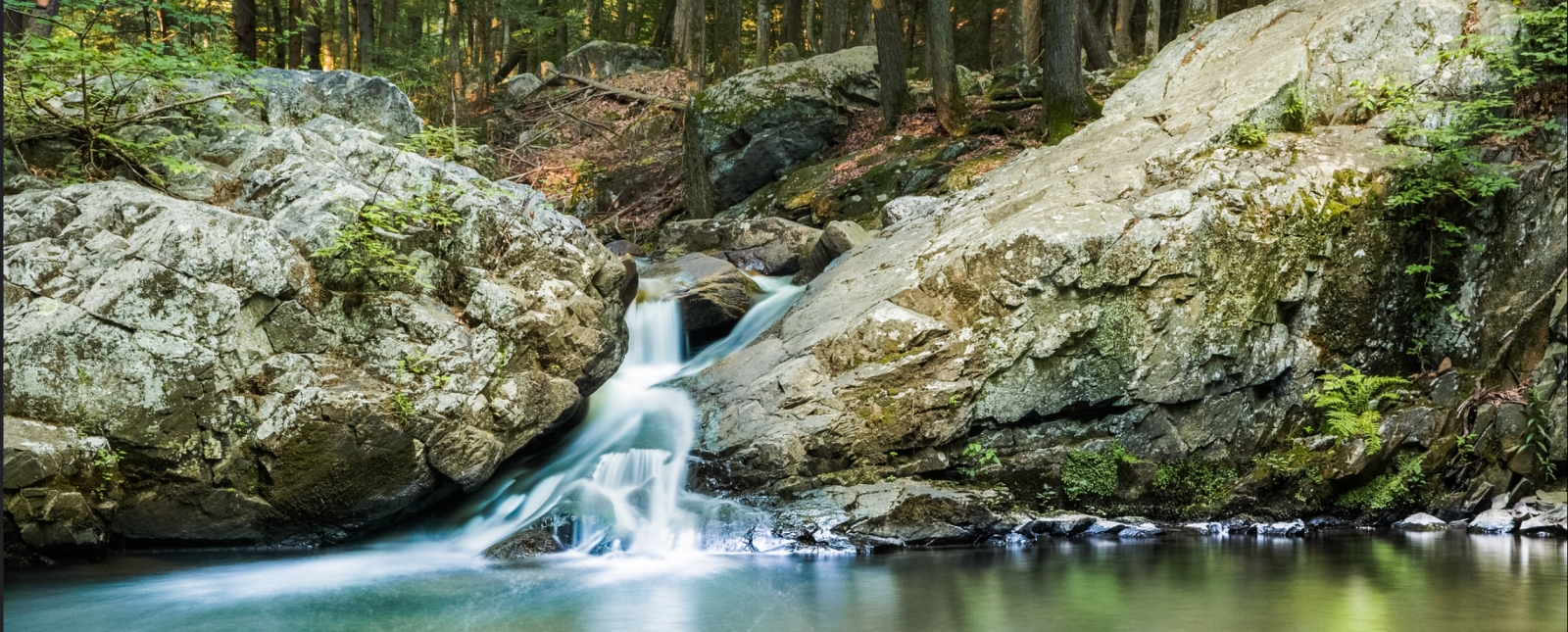 Overview
Body
KNOW BEFORE YOU GO
No alcohol in park
No swimming 
Camping
Body
Kettletown State Park Campground
Reserve a campsite: 
Youth Group Camping 
Youth group camping is available to qualifying youth organizations. 
Geology
Body
The William Miller (blue-blazed) Trail, to your right from the road heading to the Youth Group Camp Area, provides a good introduction to a variety of rocks. At the T in the trail, turn right. About 500 feet down the trail you will encounter a large, lumpy brown boulder at the edge of the trail. This glacial erratic came from the northwest, from the Pomperaug Valley. Erratics are boulders left behind by the glaciers when they melted.
Accessibility
Parking
Picnic Tables
Restrooms
Pets
Picnic Areas & Hiking Trails
Yes, on leash
Beach & Campground
Not permitted