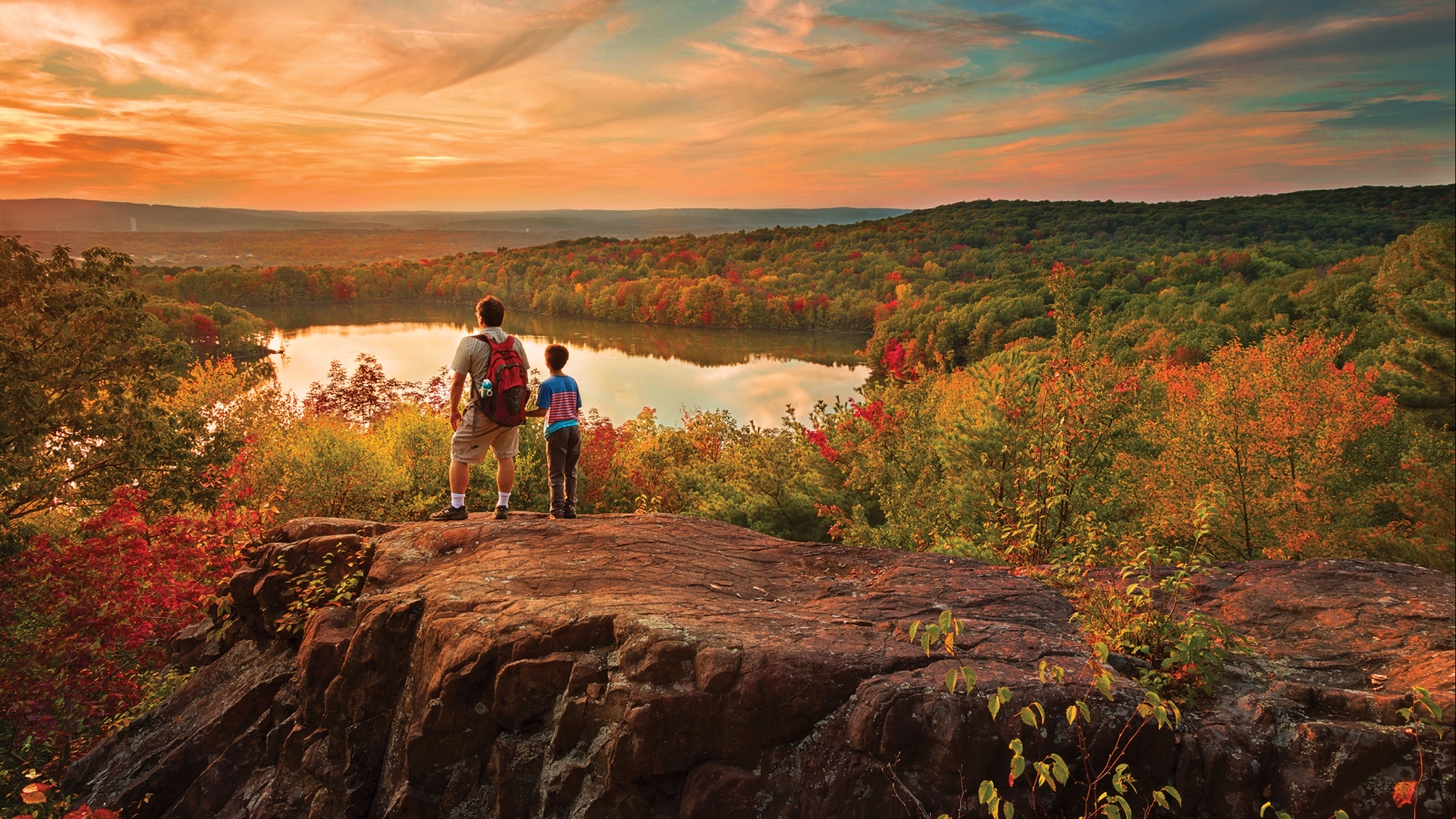 2023 Sky's The Limit Hiking Challenge
Ready for an outdoor adventure? Join this year's Sky's The Limit (STL), "In, Under, Over and Through Connecticut's State Parks and Forests" Hiking Challenge.
Discover fifteen different parks or forest locations, each with varying scenery and highlights — walk up a tower, go underground, enjoy a scenic vista, or explore a linear trail! Hike or walk as many of the locations you wish, photo documenting along the way. If you post your photos on social media, please tag #CTSTL2023 or #CTStateParks.
All entries are due by 3:00 pm on Friday, December 1, 2023.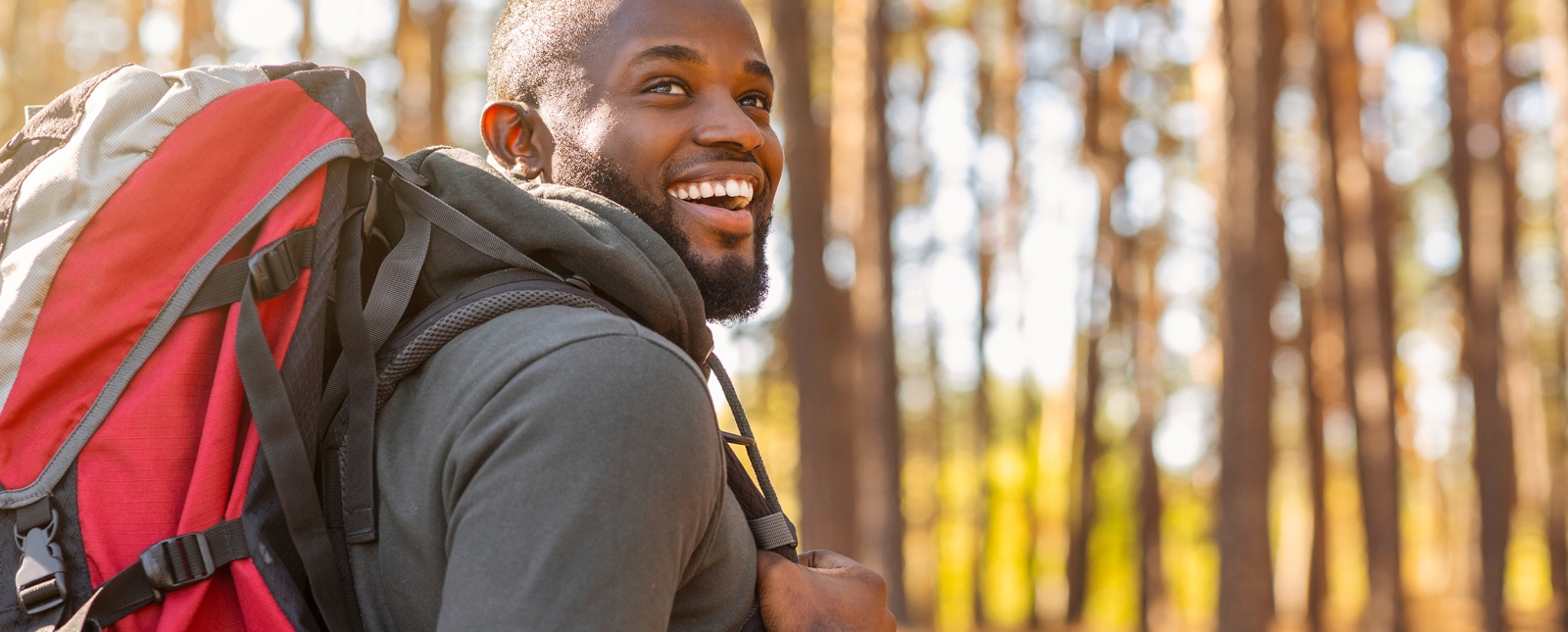 Hike or walk at least 10 of the 15 trails in this year's challenge.
Take the challenge to get outside for some fresh air and fun physical exercise. Hike and walk the highlighted locations/trails and take designated photos along the way.
Hike or walk 10 of the 15 trails to receive a Sky's the Limit hiking staff medallion and a certificate. Walk all 15 trails to receive your medallion and certificate — and get a chance to be one of 50 participants randomly selected to receive a hand-carved hiking staff made by the Connecticut DEEP Sawyer from the DEEP Sawmill or from the CT Woodcarver's Association. We'll draw names in January 2024 to determine the lucky 50 hikers.
Snap a selfie.
Snap a photo of yourself (and your dog if he/she joins you) by a designated sign in the park or forest — a state park shield sign, a sign in a kiosk, or trail sign that identifies your location.
Since many of our STL participants hike with their canine friends, we will have a special give-away for the dogs again this year. Just be sure to double-check which parks are dog friendly.
Take additional photos along your hike.
Take some additional photos of yourself (and your dog if he/she joins you) in the areas listed in each location below.
Submit your entry.
Once you complete the challenge, submit your entry online by 3:00 p.m. on Friday, December 1, 2023. Use the link below to submit electronically via Google Form or email us.
Please note: If participants are unable to use the Google form, please contact DEEP.SkystheLimit@ct.gov for assistance.
Hero Image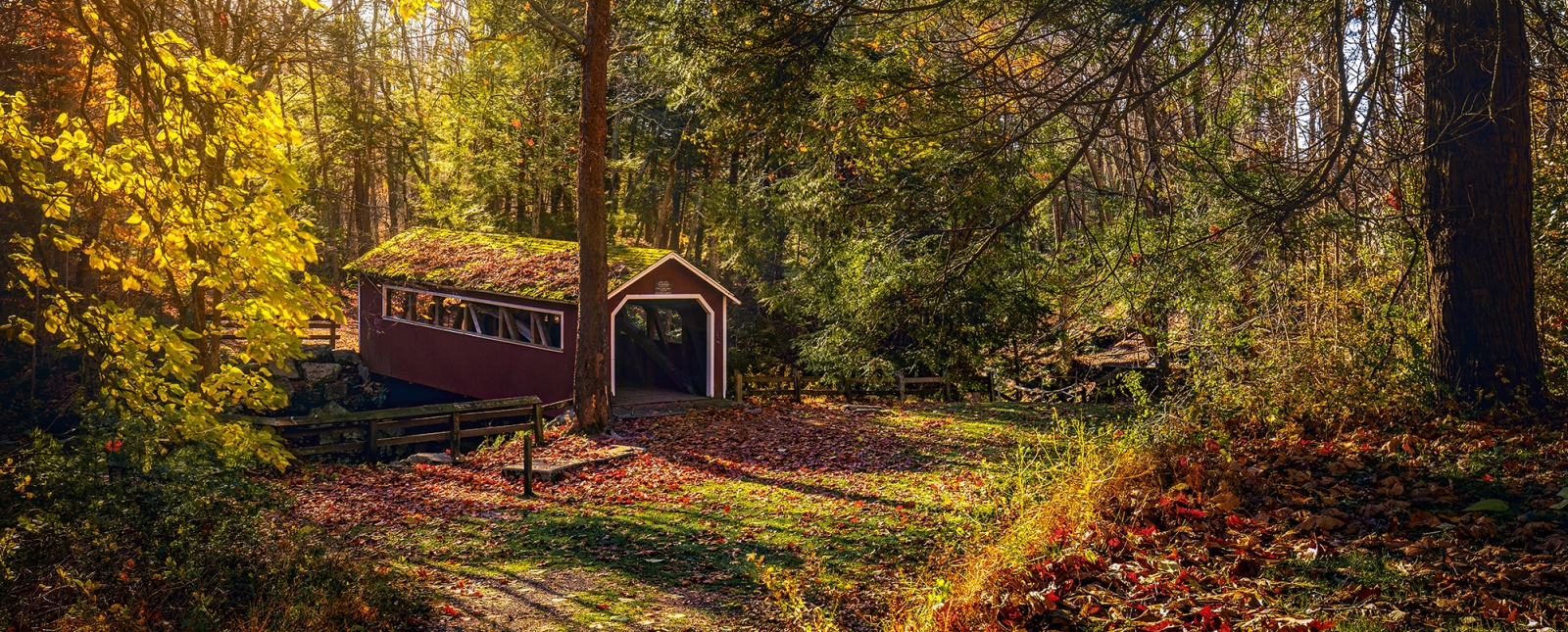 Helpful Information and Guidelines
While enjoying your hike or walk, be safe outdoors by staying on the marked trails, and most importantly, have fun while you're exploring.
If you're not feeling well, stay home!
If you arrive at a park or forest and crowds are forming, choose a different park and trail, or return another day or time.
Warn other trail users of your presence and as you pass to allow proper distance and step off trails to allow others to pass. Signal your presence with your voice, bell, or horn.
Bring water (or other drinks), a whistle, sunblock, map, and insect repellant.
Remember to protect yourself from Lyme disease and other tick-borne diseases.
Dress for the weather.  It is best to dress in layers. As you warm up while hiking, you can remove outer layers.
Wear proper footwear based on weather and site conditions.
Hunting is allowed in most state forests and some state parks so check out the CT Hunting and Trapping Guide and don't forget to wear orange during hunting season. Also, bring a whistle or make noise so hunters know you are in the area.
Be Bear Aware and do make your presence known by making noise while hiking. If you see a bear, make enough noise and wave your arms so the bar is aware of your presence.
Dogs must be on a leash for their safety, the safety of wildlife, and fellow hikers. 
Don't forget to bring a map and know what the trail blazes mean. Don't think just because there is a wide open trail, that is the correct way to go. There might be a spur trail that is not obvious.  
Be aware of your surroundings and check out options. There might be a trail that takes you around a steep area. Consult your map.
Remember to check the State Parks Twitter to confirm the park is open and plan your trip accordingly. With the Passport to Parks Program, Connecticut residents are no longer required to pay a parking fee at Connecticut State Parks and Forest recreation areas, due to DMV collecting a $10 fee ($5 per year) on behalf of DEEP at the time of registration and registration renewals for non-commercial motor vehicles.