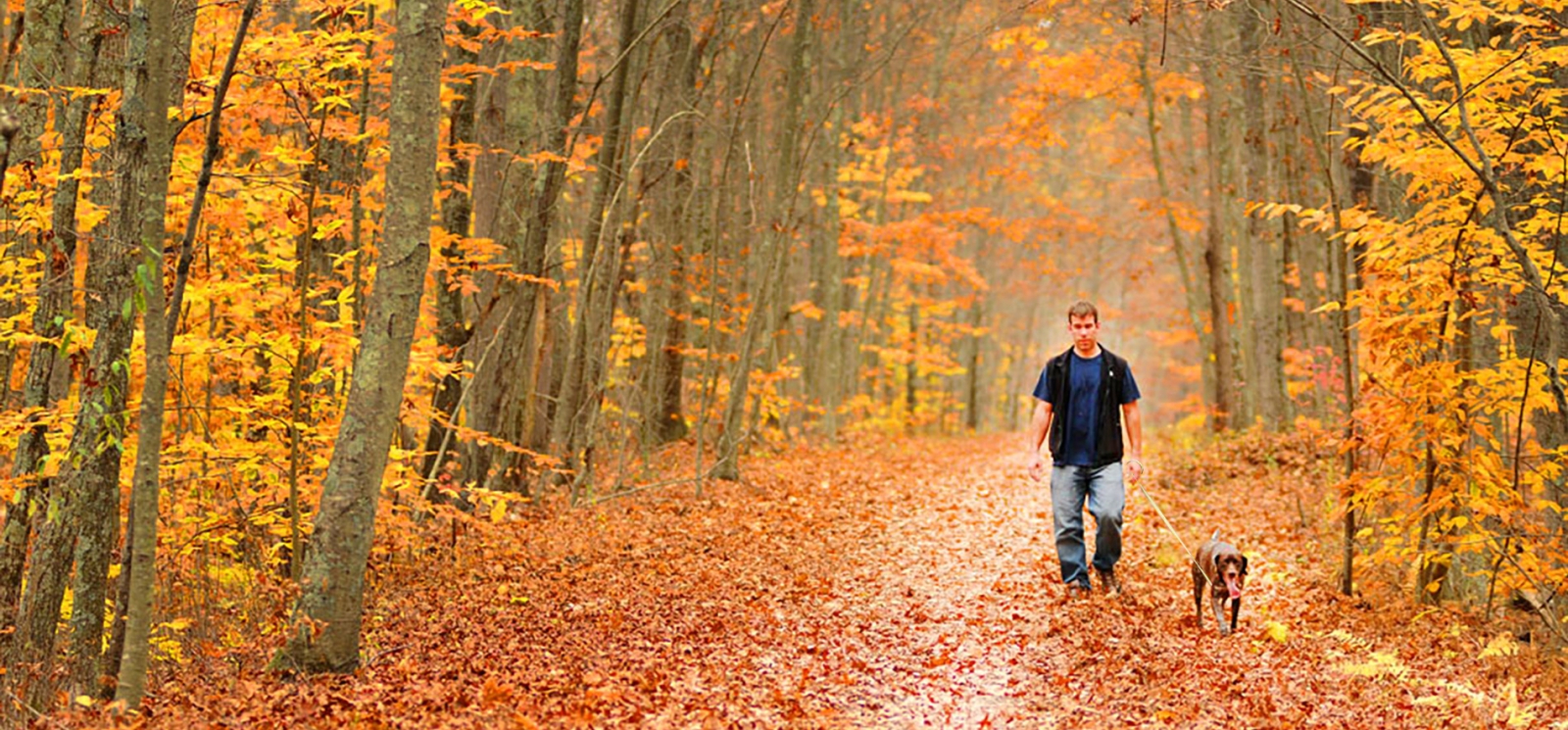 Air Line State Park Trail
Multi-Town, CT
Stretching fifty miles across eastern Connecticut from Thompson to Portland, this multi-use trail draws walkers, hikers, bikers, horseback riders, roller bladers, skaters, and more from across the region. The route once offered fashionable, rapid transit from New York to Boston, and takes its name from the imaginary line between the two cities taking the shortest possible path through the "air". On its way to Boston, the Air Line overcame tremendous obstacles in Connecticut's eastern highlands including ridges, valleys and, of course, politics. The trains are long gone, but today's travelers enjoy the same inspiring panoramas and solitude that have greeted travelers since the line was constructed in the 1870s.
Traversing through state parks and forests, town parks, wildlife preserves, and more, the trail includes a segment of the East Coast Greenway and connects to the Hop River Trail in Columbia and the Southern New England Trunkline Trail at the Massachusetts state line.
Fun fact: In the 1890s, the rail cars were painted white with gold trim highlights. As the train sped across Eastern Connecticut, the seemingly luminescent cars stood out, especially at twilight, and the legendary "Ghost Train" was born.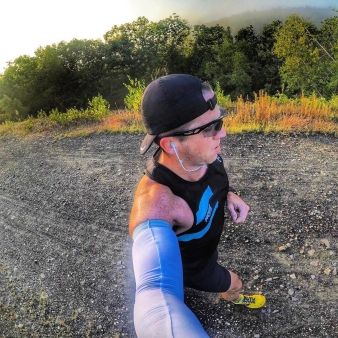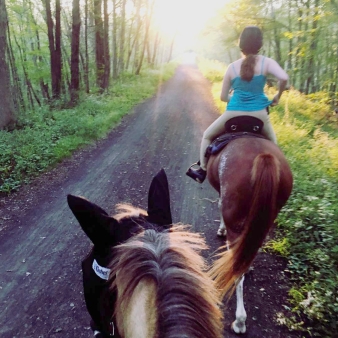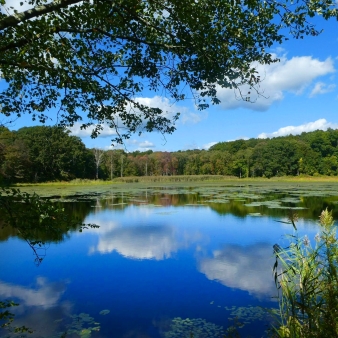 Location
Multi-Town, CT 06237
Contact
Main (860) 295-9523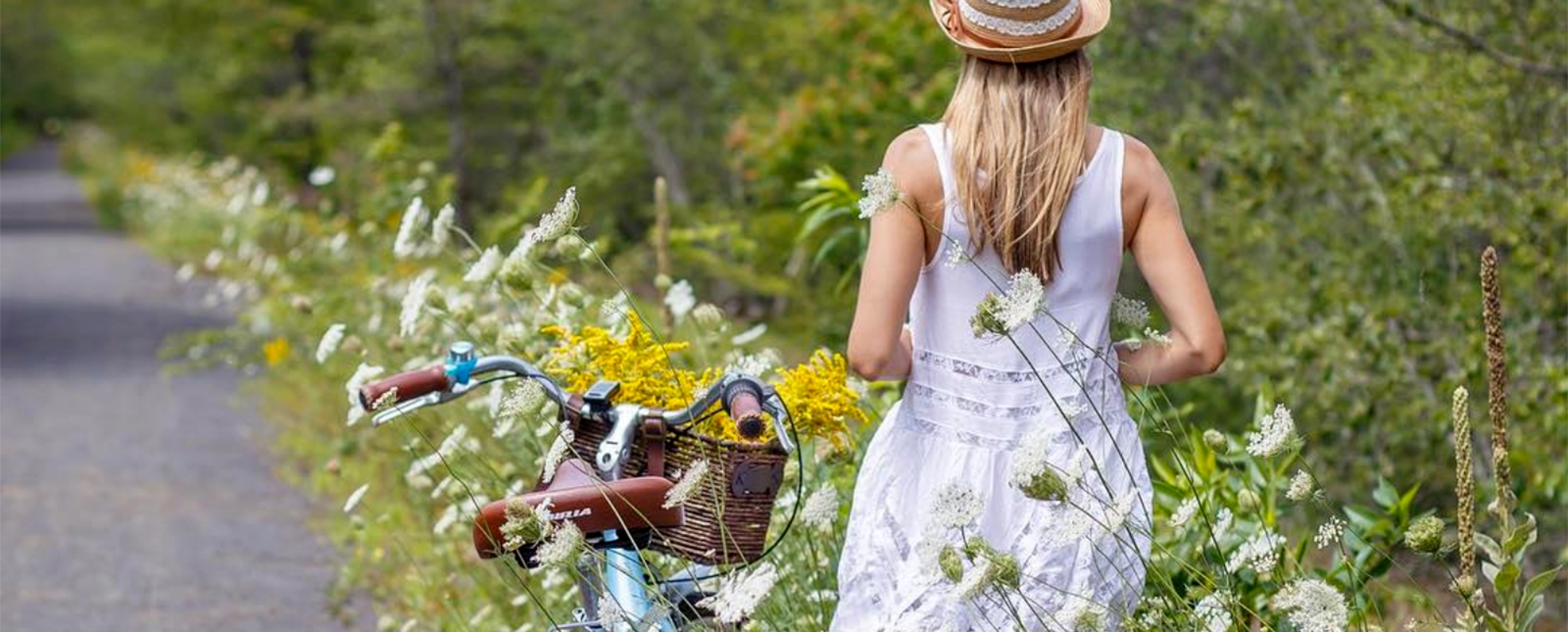 Overview
Body
KNOW BEFORE YOU GO
SOUTHERN SECTION 
Portland – Windham (31 miles)
Colchester Spur (3.6 miles)
Maps
Trailhead Parking
Portland 
East Hampton 
Smith Street, near intersection with Flanders Road
Colchester 
Route 149 near Route 2
Bull Hill Road, .3 miles north of River Road intersection  
River Road, near intersection with South Street
Along River Road, 0.4 mile west of intersection with Route 149 
Along Old Hartford Road, 0.1 mile east of intersection with Jones Street 
Hebron
Along Old Colchester Road. 300 feet north of Heron Hill Road 
Church Street (Route 85) one half mile south of intersection with Route 207
Lebanon Road (Route 207) 0.35 miles east of intersection with Route 85
Columbia
Along west side of Route 87, about 250 feet north of Columbia/Lebanon town lines 
Lebanon
Leonard Bridge Road, 0.35 miles north of intersection with Tobacco Street
Chesbro Bridge Road, 0.1 miles north of intersection with Tobacco Street
Along Cook Hill Road, 0.4 mile south of its intersection with Synagogue Road 
Along Kingsley Road, 0.4 miles west of the Windham/Lebanon town line
NORTHERN SECTION
Windham – Putnam (21 miles) 
Thompson – Mass. State Line (6.6 miles)
Maps
Trailhead Parking
Windham
Along Beaver Hill Road at Windham Road (Route 203) 
Chaplin
Intersection of Chewink and Lynch Roads
Hampton
Potter Road, 0.6 mile north of intersection with Route 6 in Goodwin State Forest
Pomfret
Pomfret Station, 13 Railroad Avenue (off Route 169)
West side of Pomfret Town Office, 455 Mashamoquet Road (Route 44)
Pomfret Senior Center, 207 Mashamoquet Road (Route 44)
Thompson
121 Riverside Drive, Route 12, Mechanicsville
Along 388 Sand Dam Road 
662 East Thompson Road, near the junction of New Road
Accessibility
Sections in East Hampton, Colchester & Hebron, CT