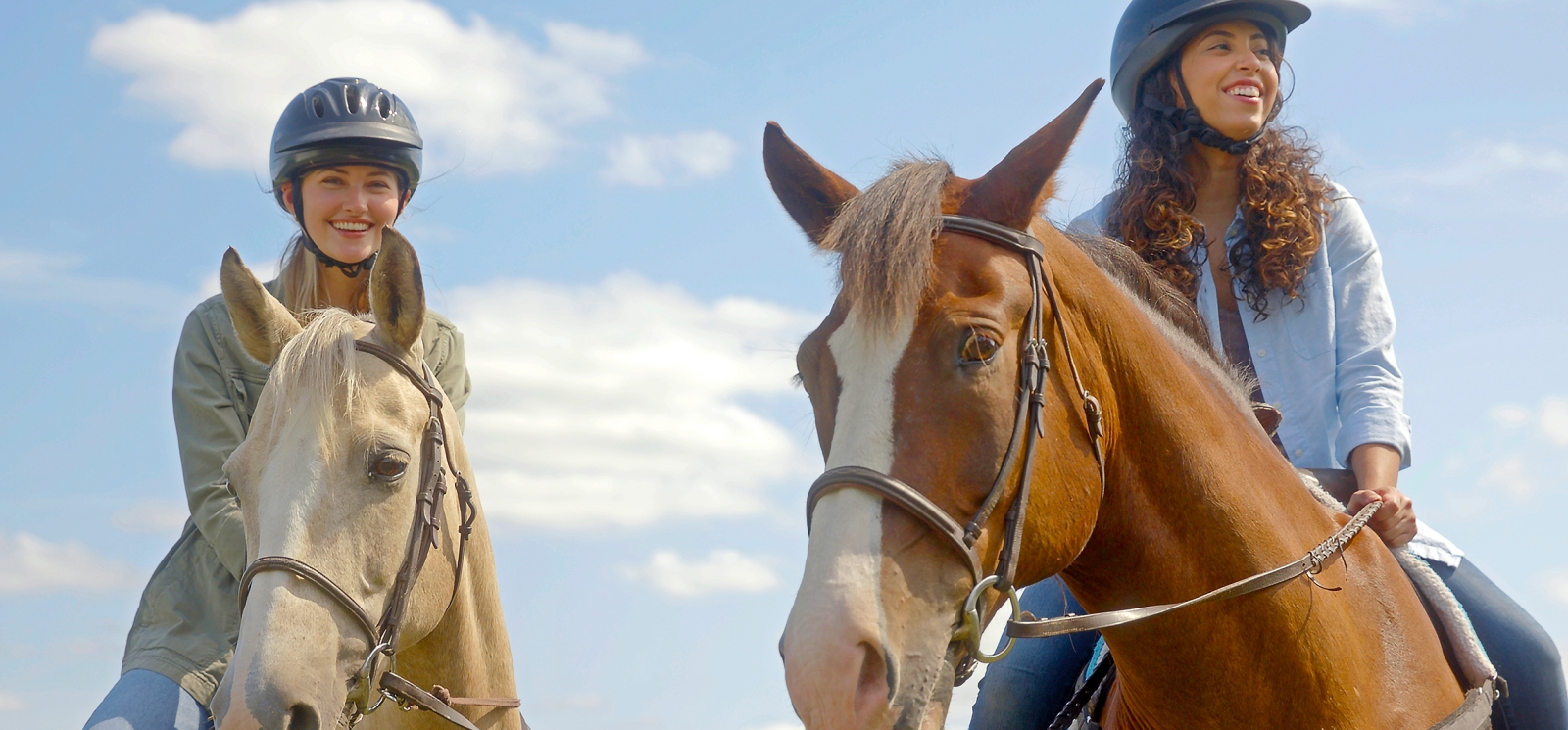 Other Outdoor Activities at Connecticut State Parks
Along with hiking, swimming, boating, biking, and other traditional pastimes, Connecticut State Parks are destinations for a whole bevy of under-the-radar recreation. Did you know horseback riding is permitted at several parks and forests? You can even camp with your horse! Or that many parks have nice large, open fields perfect for organizing a wiffle ball tournament, flying a kite, or enjoying a good old game of tag. Discover all the untapped opportunity of our parks!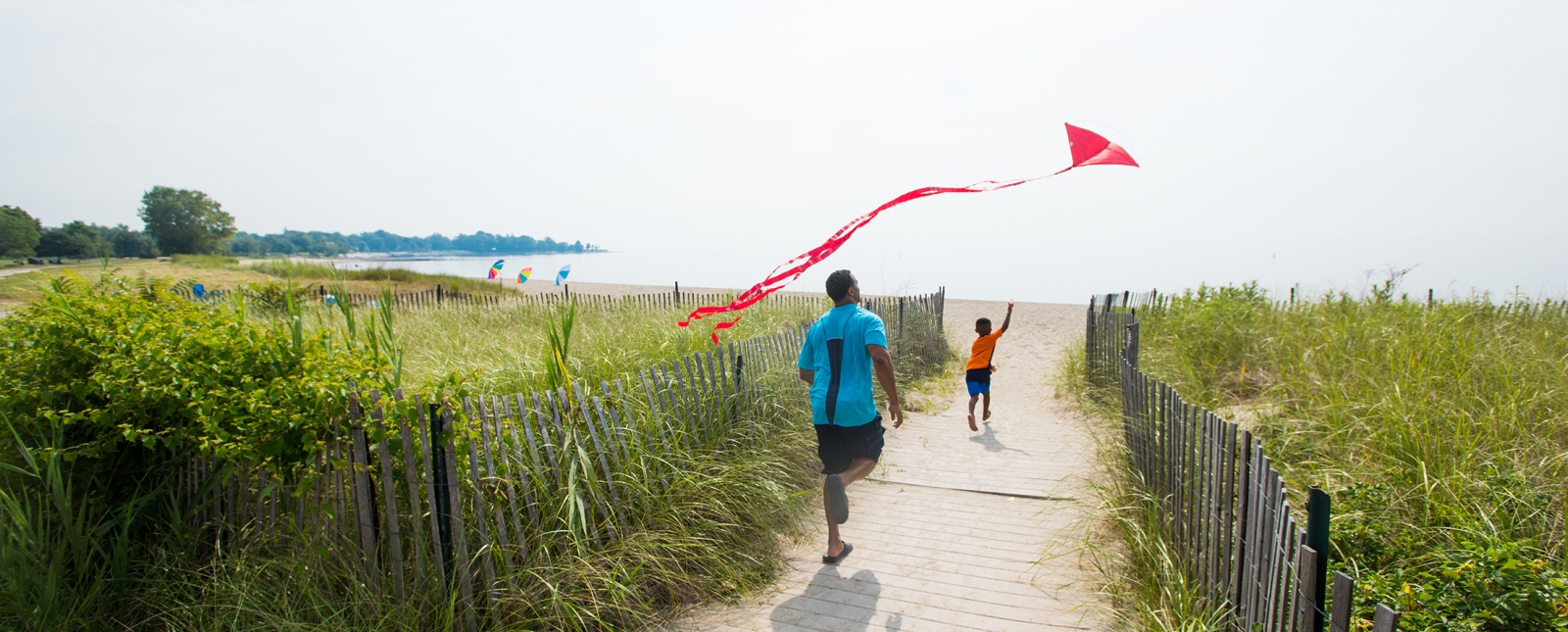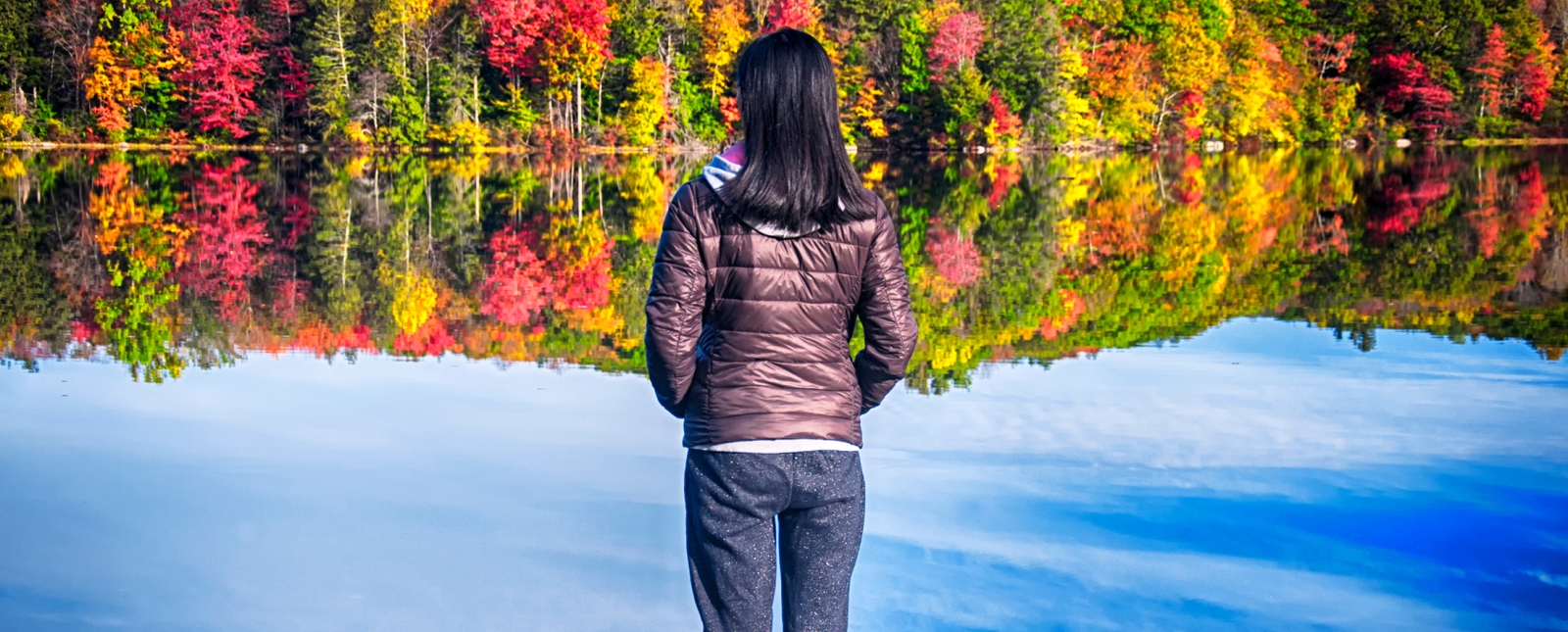 ATV and Other Off-Road Vehicle Use
Dirt Bikes/Motorcycles: Due to environmental impacts and trail maintenance issues, enduros and other organized activities must be approved by the DEEP State Parks. File applications with the Park 90 days prior to the event, or for a new or changed course, 120 days prior to the event. For more information, please contact the New England Trail Riders Association (NETRA).
ATV Use in Hunting: All ungated roads in Connecticut State Forests and Wildlife Management Areas are accessible to paraplegics using all-terrain vehicles with the proper DEEP permits. To qualify, applicants must provide documented proof of the disability with its physical limitations in a letter signed by a licensed physician. Call the Wildlife Division at (860) 424-3011 to apply.
Other ATV Use: At the current time, Connecticut does not have any public areas open to quads or dirt bikes (although the Army Corps of Engineers Facility at Thomaston Dam is available for two-wheeled trail bike riding). Effective January 1, 2006, except where specifically allowed, riding an ATV on state or municipal property may result in charges of criminal trespass (Public Act 05-234). For information on how access issues are being addressed, please review the DEEP's policy for the development and use of ATVs on state land.
ATV Resources 
Horseback Riding Guidelines
Remember that when you are riding, you are sharing the trail with many others. Although cyclists in particular should yield to horses, not everyone is familiar with trail etiquette. Be prepared to encounter different situations along the way. Keep the following in mind before you set out to ride:
Horseback riding is allowed on all trails unless posted otherwise, make sure to check individual park and forest maps for postings.
Use common sense and follow basic safety rules.
If you are riding alone, let someone know where you are going.
Stay on the trail (no shortcuts). Make sure horses are permitted on the trail you are riding. In particular, avoid the Blue Blazed Trails, as they are for hikers only.
Avoid riding on wet or muddy trails whenever possible and walk carefully through mud or water if unavoidable.
Don't "race" or ride too fast on the trail. Hooves can dig up and damage the trail.
Discourage your horse from "snacking" on trailside vegetation.
Move off to the side of the trail when your horse relieves itself.
Be alert when encountering children or hikers with dogs. Make sure that the child or dog is under control before proceeding.
Let other trail users know how to approach and pass your horse through both voice and hand signals.
Be aware that hunting takes place on many DEEP properties. Know where hunting is allowed and when the various seasons are. If you are riding in an area that is regularly hunted, wear orange. You may even want to put bells on your horse.
Horseback Riding Resources