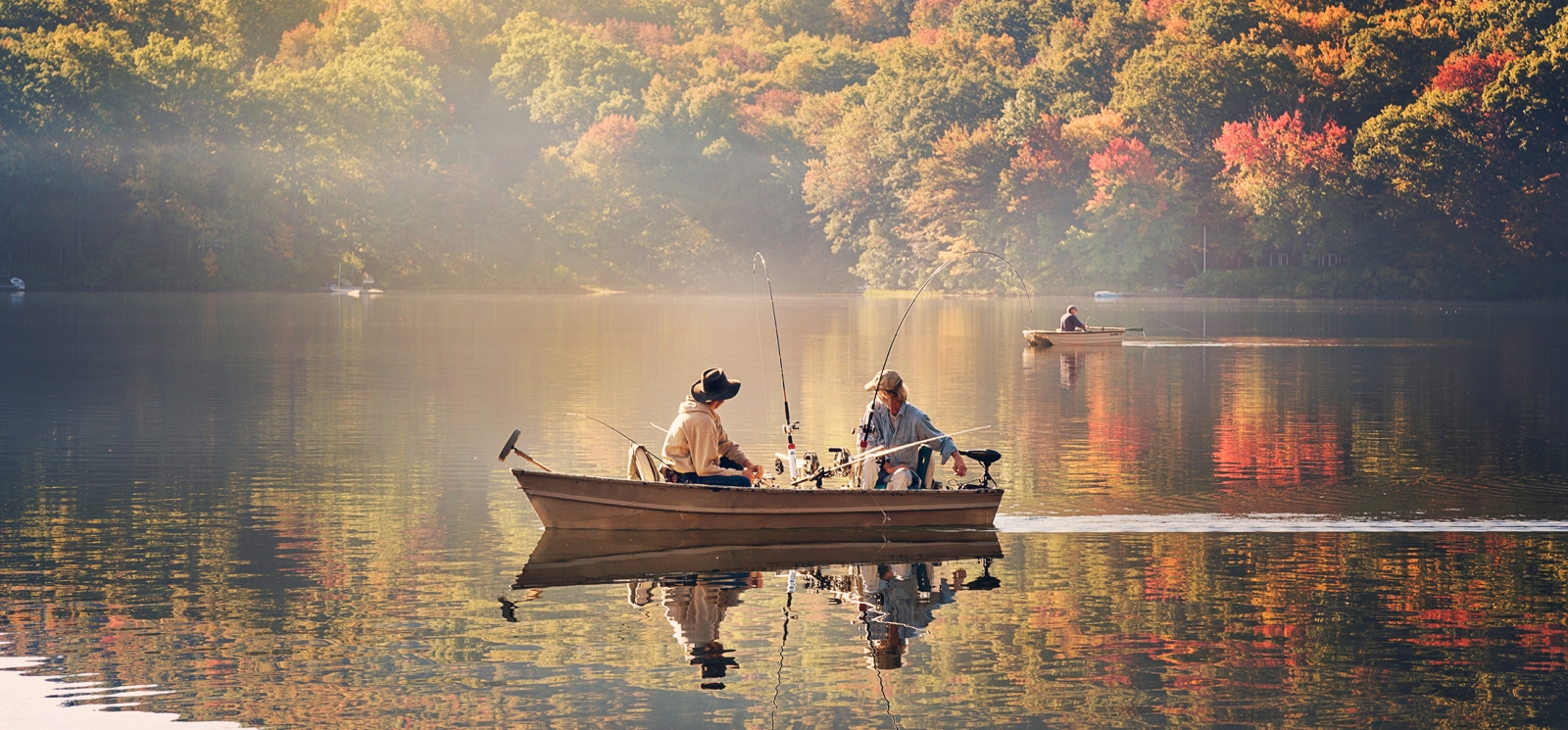 Mount Tom State Park
Litchfield, CT
Climb to the summit, then unwind and rejuvenate with a swim and picnic by the pond. The short, one mile tower trail leads to a 34-foot black gneiss tower atop the summit with one of the best views in the state. The unforgettable vista extends all the way to Mount Everett, the highest peak in the south Taconics in Massachusetts, the Catskills in New York, and Long Island Sound. In the fall, skip the swim but don't skip bringing your camera for the landscape comes alive in a jaw-dropping hues of purple, crimson, and ochre.
Established over a century ago in 1915, Mount Tom is one of the oldest parks in the state park system. Named for the mountain within its boundaries, the summit of Mount Tom is 1,325 feet above sea level, 125 feet higher than its Massachusetts counterpart.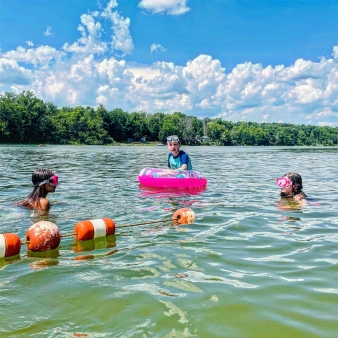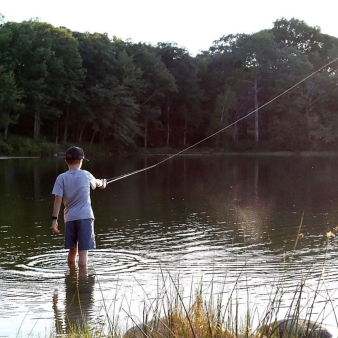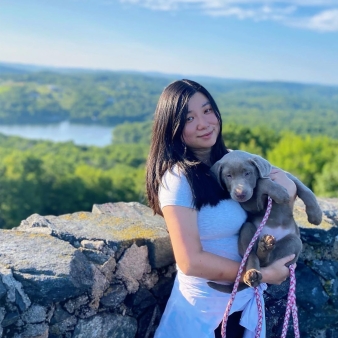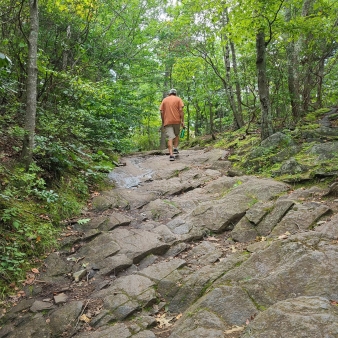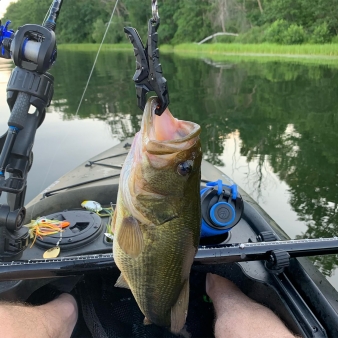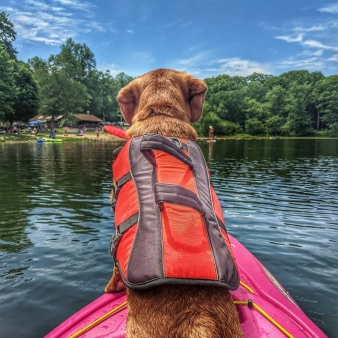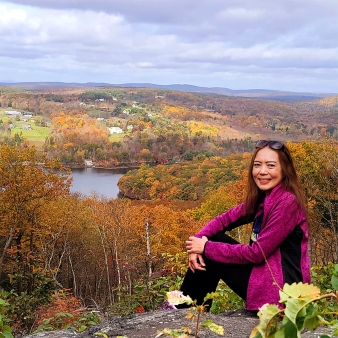 Location
Route 202
Litchfield, CT 06759
Details
Open Daily
(8:00 a.m. – Sunset)
Contact
Memorial Day – Labor Day (860) 567-8870
Sept. – May (860) 868-2592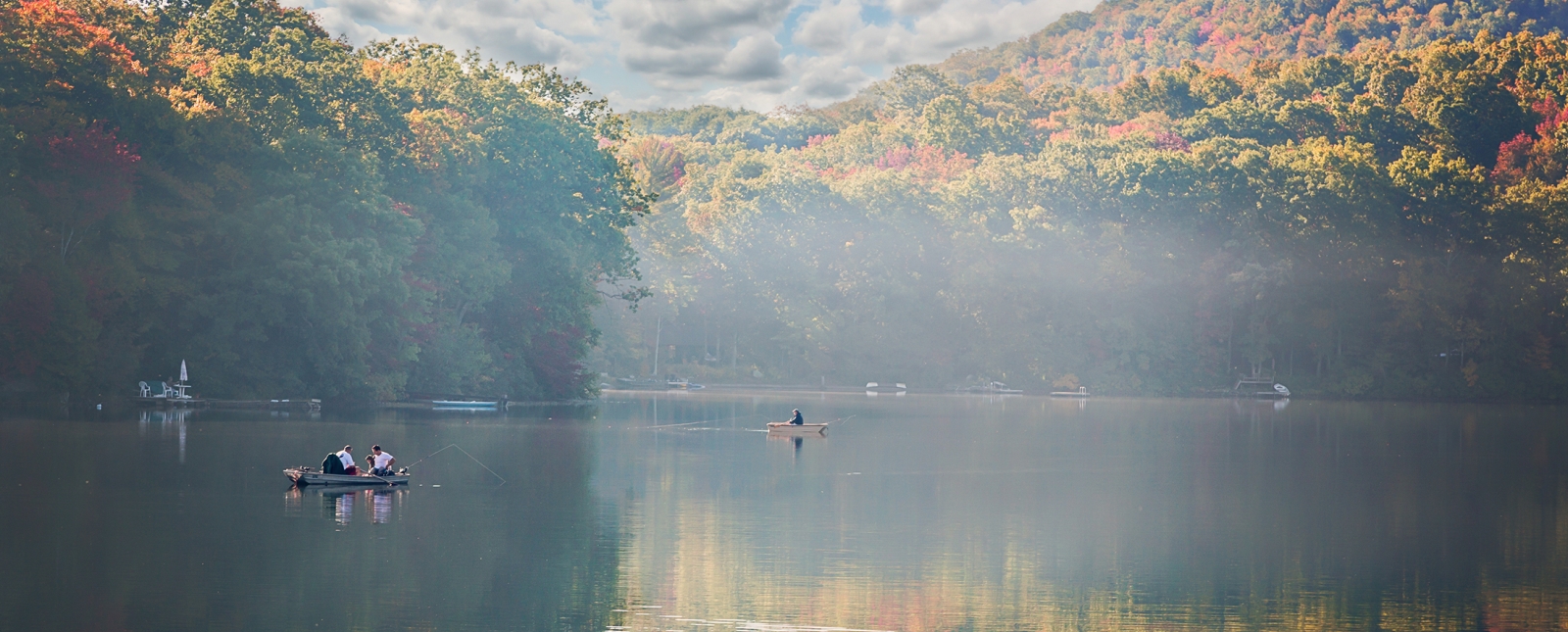 Overview
Body
KNOW BEFORE YOU GO
Mount Tom has limited parking and may fill up quickly. When the parking area is full, or the park has reached capacity, the park will be closed to additional visitors.
Geology
Body
Mount Tom has a nice swimming beach and picnic areas. It is also a good hiking area with great views from the top, and interesting geology. This description follows the yellow trail beginning in the picnic area south of the entrance road, goes to the tower on the top, then returns down the other side of the yellow trail loop, ending near the beginning site. The trail is uphill all the way, but is not usually very steep. Just take your time, stop to look at the rocks, and you will be rewarded with spectacular views from the top.
When you leave the small picnic area at the beginning of the yellow trail, go straight ahead. Follow the yellow trail markers at the branch in the trail. Shortly after that, there is a curved area that appears to be dug out.
Beyond that area, in the woods, there is an outcrop of dark-gray gneiss. This is a rock with bandings of light and dark minerals, although here the rock is mostly dark hornblende, with lesser amounts of lighter plagioclase and quartz.
Rock Types Found on Main Trail:
Metamorphic (Gneiss, Schist)
Rock Units:
Amphibolite member in Ratlum Mountain Schist, Ratlum Mountain Schist
Minerals of Interest:
Quartz, Garnet, Hornblende
Interesting Geologic Features:
Quartz vein
Pets
Picnic Areas & Hiking Trails
Yes, on, leash
Beach
Not permitted