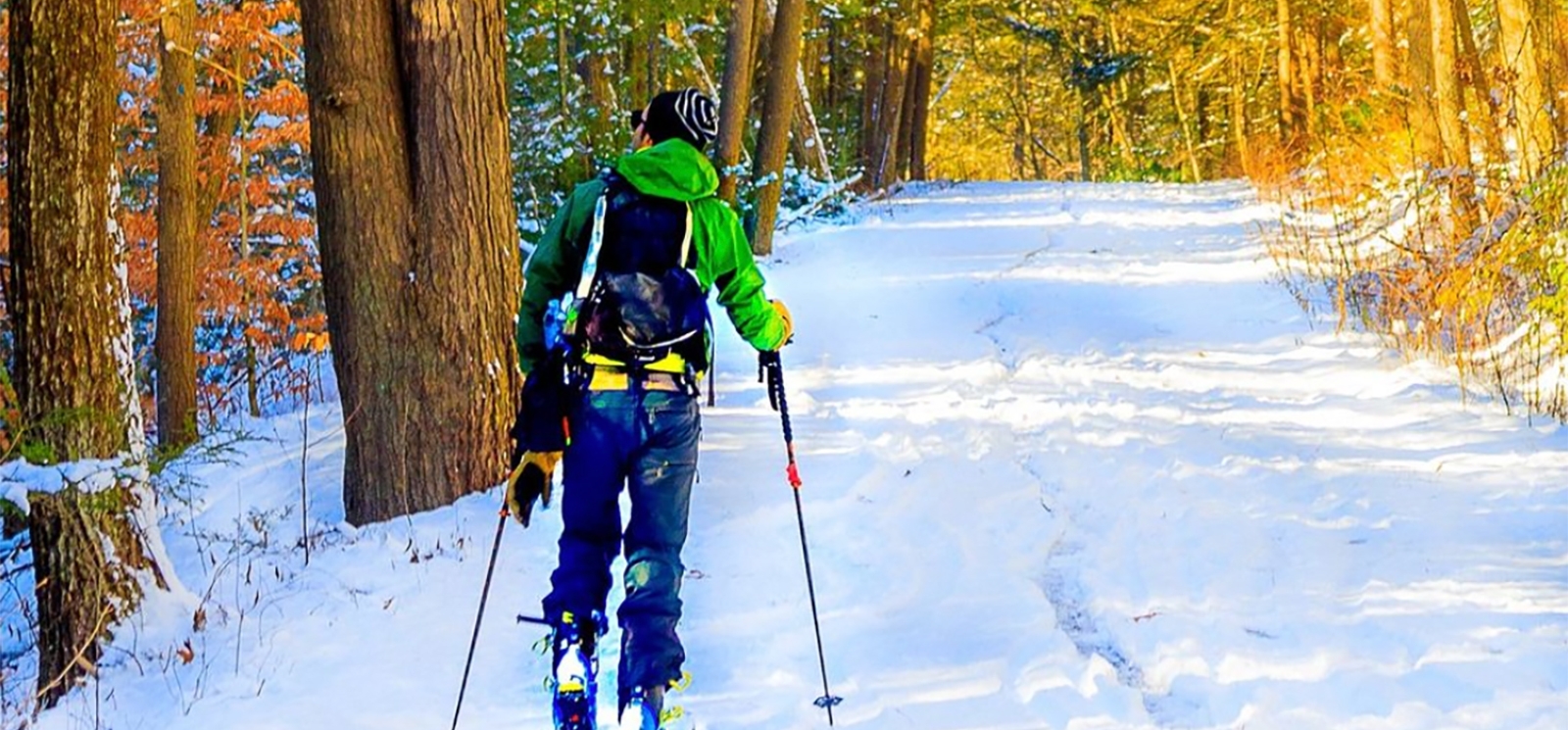 Naugatuck State Forest
Naugatuck/Oxford/Beacon Falls, CT
Nagatuck State Forest is almost 5,000 acres of wild, undeveloped woodlands, grasslands, rivers, lakes, ravines, and swamp in the scenic Naugatuck River valley. The forest is crossed by several blue-blazed Trails including the Quinnipiac Trail and Naugatuck Trail (including the Whittemore spur), a mountain biking trail network, including miles of singletrack in the Quillinan Block, the Larkin Bridle Trail, and miles of trails for snowmobiling, cross country skiing, trail running, hiking, and more. Along with the trails, the forest is home to a target shooting range, spectacular waterfalls, and some of the best birdwatching in the state.
The massive forest is spread across Naugatuck, Beacon Falls, Oxford, Bethany, Hamden, Cheshire, Ansonia, and Seymour and organized into five Blocks, named West, East, Mt. Sanford, Quillinan Reservoir, and Great Hill.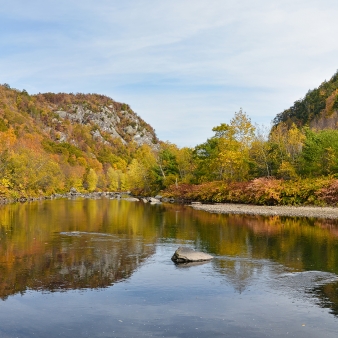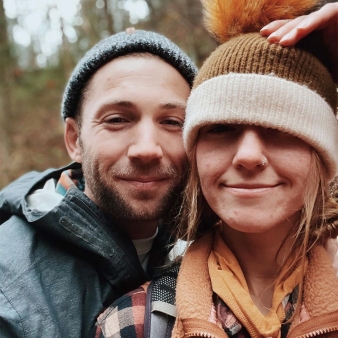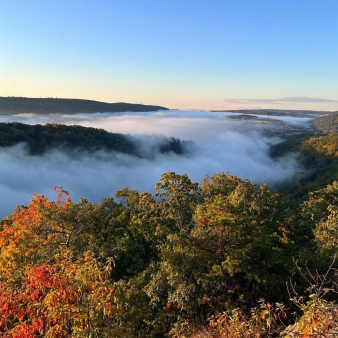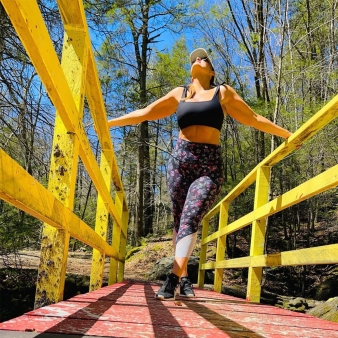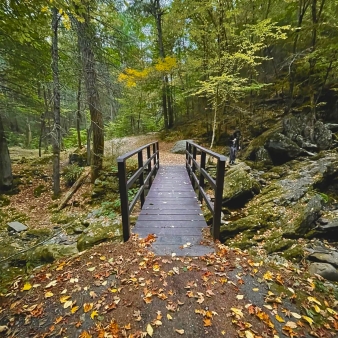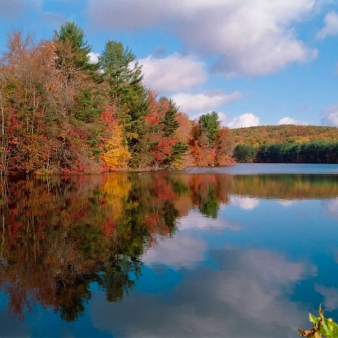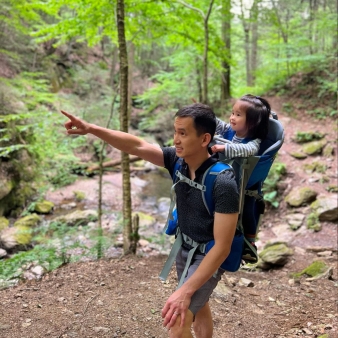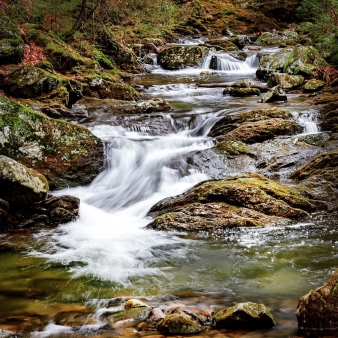 Location
Naugatuck/Oxford/Beacon Falls, CT
Details
Open Daily
(8:00 a.m. – Sunset)
Contact
Main 860-424-3200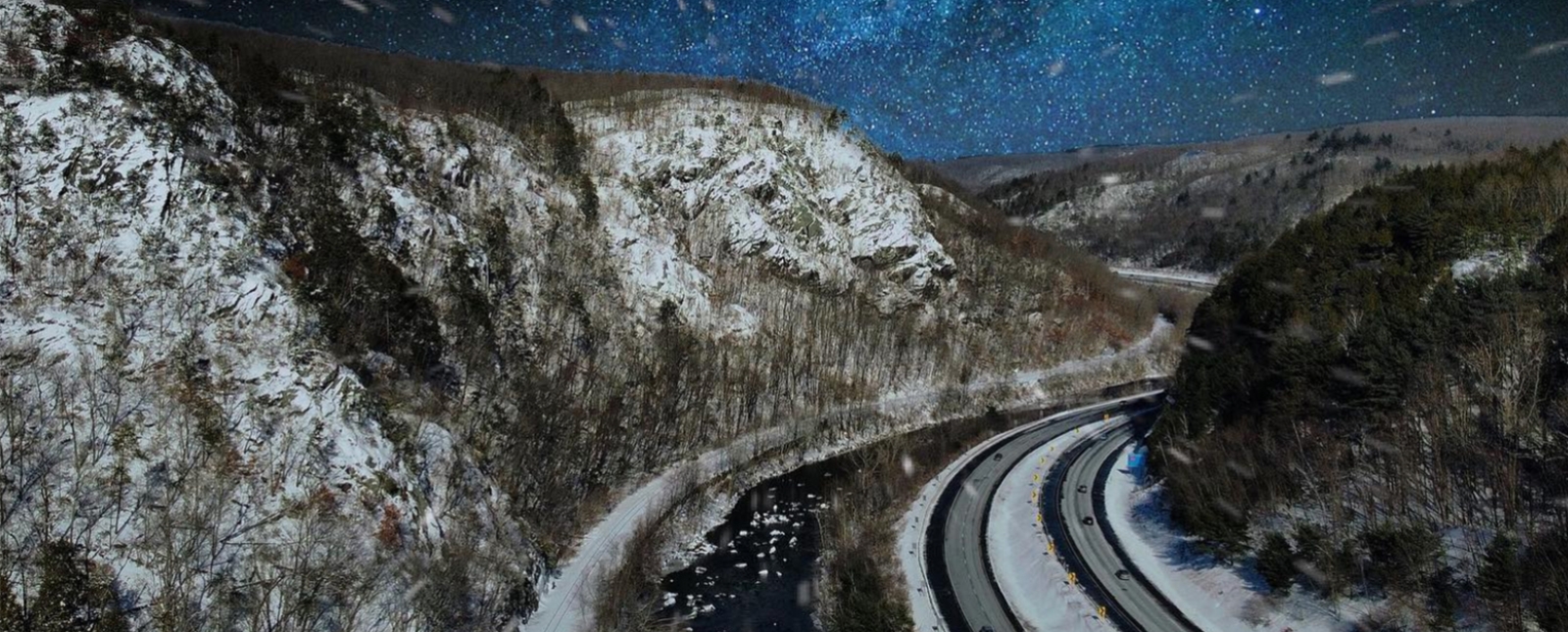 Camping
Body
Youth Group Camping
Youth group camping is available to qualifying youth organizations.
Hiking
Body
Connecticut Forest and Park Association Trail Descriptions
Nature
Body
Bird Watching
eBird Hotspot