American Legion State Forest
Barkhamsted, CT
Find four seasons of outdoor adventure, recreation, and relaxation alongside the river in the rugged forest. The park offers 1,245 acres of dense forest with steep, rocky hillsides offering views of the West Branch of the Farmington River, designated a Wild and Scenic River by the National Park Service, With People's State Forest directly across the river, the region is an epicenter for world-class river-based recreation, hiking and winter activities, diverse wildlife, and history.
History
Located in the Pleasant Valley section of Barkhamsted, the initial 213 acres of this forest were a gift from the American Legion in 1927. During World War I, U.S. soldiers were impressed by how well Europe managed its forests, despite being more thickly settled than the U.S., and wanted to provide citizens with an example of proper forest management.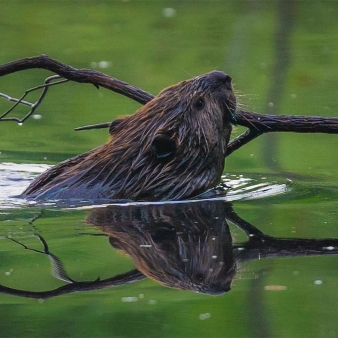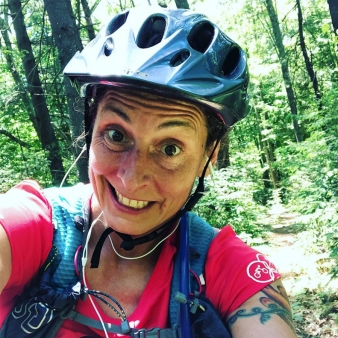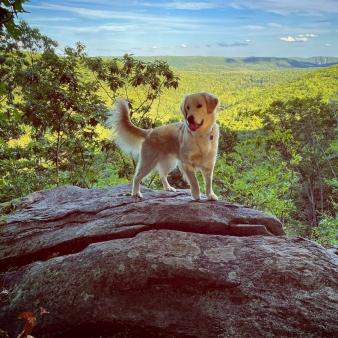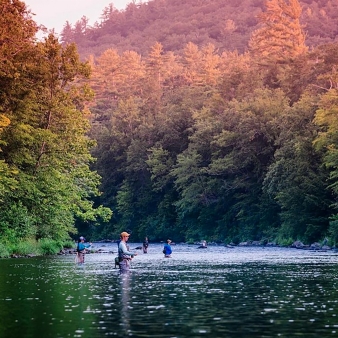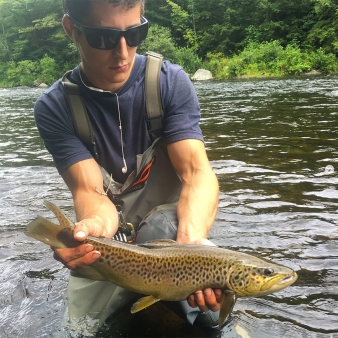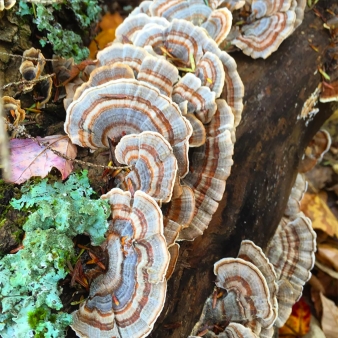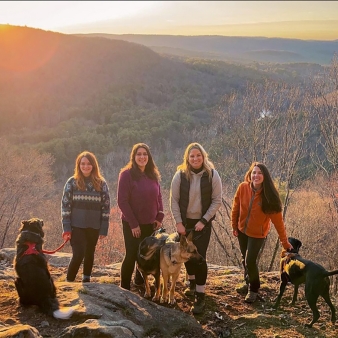 Location
Off Rte. 20 or Rte. 318
Barkhamsted, CT 06063
Details
Open Daily
(8:00 a.m. – Sunset)
Contact
Main (860) 379-2469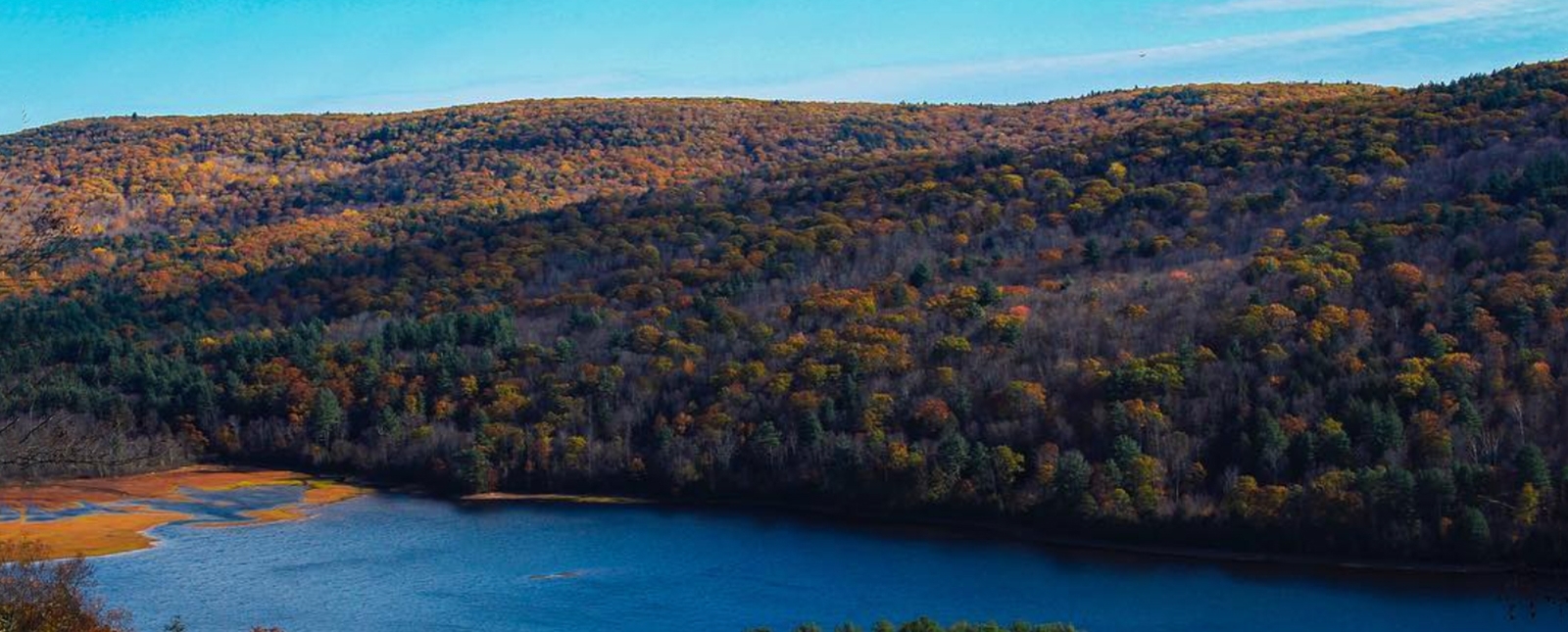 Boating
Body
Designated as a Wild and Scenic River by the National Park Service, the West Branch of the Farmington River is a world-class destination for canoeing, kayaking, and tubing. Depending on water flow, head to the river for anything from a relaxing float to cool down on a hot summer afternoon to a whitewater ride to get your adrenaline pumping. Use caution and check water levels before heading out.
Know Before You Go
Camping
Body
The Austin F. Hawes Memorial Campground offers 30 spacious campsites and six rustic cabins are located amongst pine woods alongside the scenic Farmington River. The camping season begins in mid-April and ends on Columbus Day, with rustic camping permitted during the off-season. Youth group camping is available to qualifying youth organizations. 
The Austin F. Hawes Memorial Campground
2023 Season: April 22 – October 10
Campground Office: (860) 379-0922 
Closes 5:30 p.m. daily, (May-September)
30 RV/Tent Sites
Daily Rate: 
$17 resident/$27 non-resident plus processing fee
Wooded sites with picnic table, fire ring, and grate
Two accessible campsites available by reservation
Six-person maximum per site
Maximum stay: 14 days
6 Rustic Cabins
Daily Rate: 
$50 resident/$60 non-resident – plus processing fee, 15% occupancy tax, and refundable $50 security deposit 
Two-room cabins with double bed and two bunk beds 
Comfortably sleeps four people with space up to six
Cabin renters must be on-site to check in by 5:30pm. 
Minimum rental: Seven nights (Sunday to Sunday only)
Processing Fee: $9 for reservations or $3 for walk-ins.
Amenities
Bathhouses with hot showers, dishwashing, and potable water 
Firewood and ice available on-site
Sports fields 
Dumping station
One pet/site permitted
Portable toilets available
*Early season is designated as rustic camping only - no bathrooms, showers or running water
Reserve a Campsite
Know Before You Go
Hiking
Body
American Legion State Forest's rugged and scenic beauty, wildlife viewing, and miles of trails make it a popular hiking destination.
Henry Buck Trail (Blue Blaze)
2.1-mile loop
Level of difficulty: Strenuous
The park's signature trail and one of our letterbox sites, this blue blazed trail winds through rugged forest, historic mill sites, and towering hemlock and white pine trees before climbing the Tremendous Cliffs for a scenic overlook of the Farmington River. With steep, rocky inclines and rugged terrain, this challenging hike is ideal for those looking for a good workout and even better views. Find the trailhead on West River Road, near the stone foundation for an old bridge.
Turkey Vultures Ledges Trail (Blue Blaze) via Legion Road 
0.8-mile out-and-back trail 
Level of difficulty: Easy
This short hike leads to a ridge offering stunning views of the Farmington River, People's State Forest, and nearby Ski Sundown (look to your right). Find the trailhead 1.5 miles up Legion Road (gated during winter) during warmer months. In the winter, start at the base of Legion Road, adding three miles to your climb.
Know Before You Go
Hunting
Body
Many areas across the forest are open to public hunting and trapping, with both firearms and archery permitted. Depending on the season, hunting is permitted for:
Small game
Waterfowl
Fall deer/turkey
Spring and fall firearms turkey
Muzzleloader deer
No-lottery shotgun deer
Know Before You Go
Consult DEEP for more information on the latest rules and restrictions by season.
Nature
Body
Nature Museum Programs (Seasonal)
Built by the Civilian Conservation Corps in 1935, the historic Stone Museum features displays on forestry, native flora and fauna, native, local history artifacts, rocks and minerals, and insects. Programs are offered throughout the summer. The Museum is on the National Register of Historic Places.
Know Before You Go
The museum is open from Memorial Day through Labor Day, Friday through Monday 10:30 a.m. - 4:30 p.m. Admission is free.
Winter
Body
Discover all the adventure, but an even more peaceful retreat, when the temperatures go down. From snowshoeing, snowmobiling, ice climbing, to cross-country skiing—there are over 12 miles of cross-country skiing trails across American Legion and nearby People's State Forest—you'll find plenty of activities to "scratch the itch" for the outdoors no matter the season.
Know Before You Go
Fees
Free
Campsite fees charged separately.