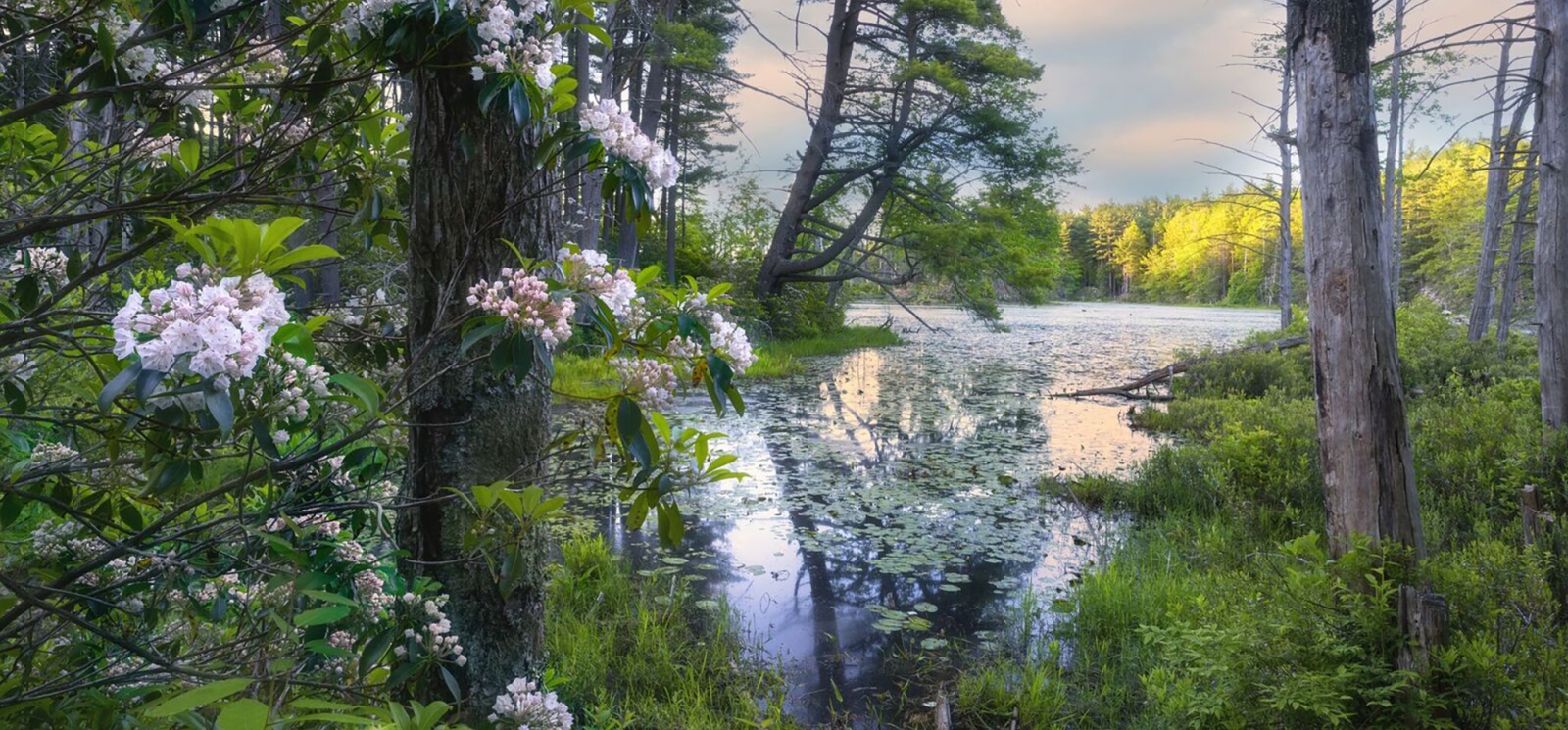 Bigelow Hollow State Park
Union, CT
Bigelow Hollow State Park lies within one of the largest unbroken stretches of forest in eastern Connecticut. The 516-acre park, paired with the 3,400 acres within the Breakneck Block of Nipmuck State Forest packs a double-punch of adrenaline-pumping adventure, outdoor recreation, nature, and solitude. This rugged, remote forest characteristic of Connecticut's Last Green Valley holds 419 acres open water including the secluded 97-acre Breakneck Pond for which the Block is named, the natural 25-acre Bigelow Pond, whose waters stem from the 297-acre Mashapaug Lake.
Bigelow Hollow is perfect for hiking, boating, fishing, and even scuba diving during the warm summer months. Here, you'll find a seemingly endless network of trails, including the northern terminus of the 35-mile Blue-Blazed Nipmuck Trail, old growth forests, streams, caves, and mesmerizing rock formation. Explore even more with a backpacking trip into the glorious backcountry. You can head over for a few hours and enjoy a beautiful picnic in the lush surroundings, cast a line or paddle along the shallows of Bigelow Pond or Mashapaug Lake.
Mashapaug Lake holds the record for not one, but two, of the largest fish caught in the state — a 29-pound, six-ounce channel catfish wrangled in 2004 and a 12-pound, 14-ounce largemouth bass hooked all the way back in 1961. During the colder winter months, Bigelow Hollow State Park is the perfect place for cross country skiing and ice fishing. No matter how much you squeeze into a visit, you'll just be scraping the surface of all this park-forest combo has to offer.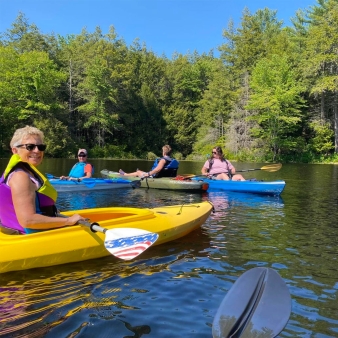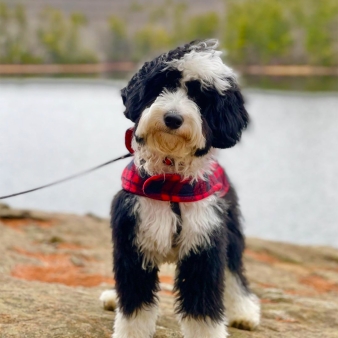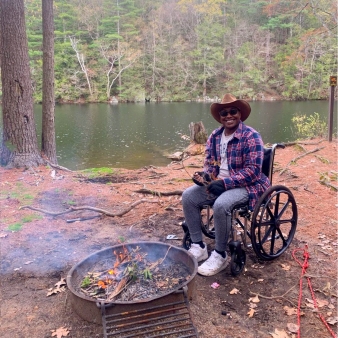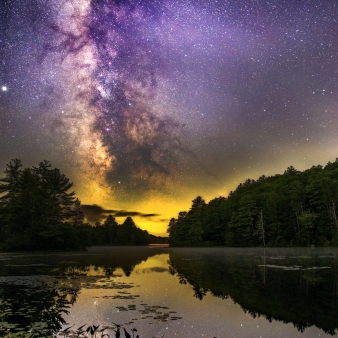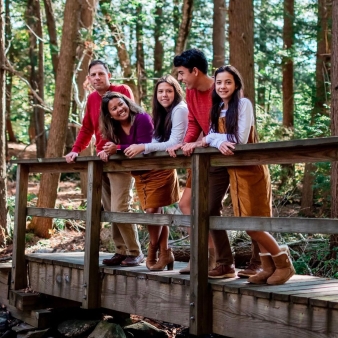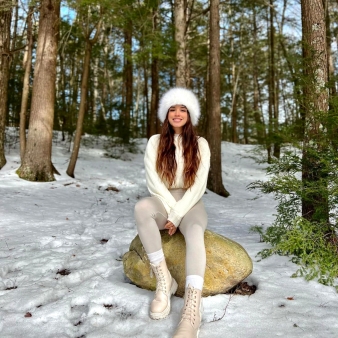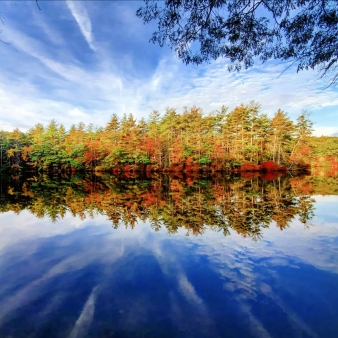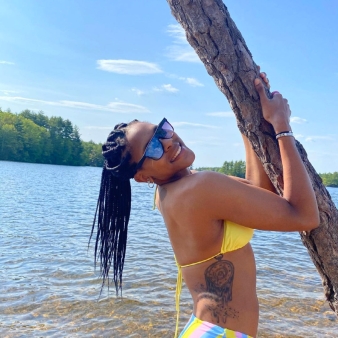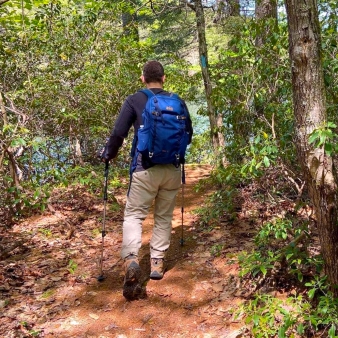 Location
298 Bigelow Hollow Rd.
Union, CT 06076
Details
Open Daily
(8:00 a.m. – Sunset)
Contact
Main (860) 684-3430
Email deep.shenipsit@ct.gov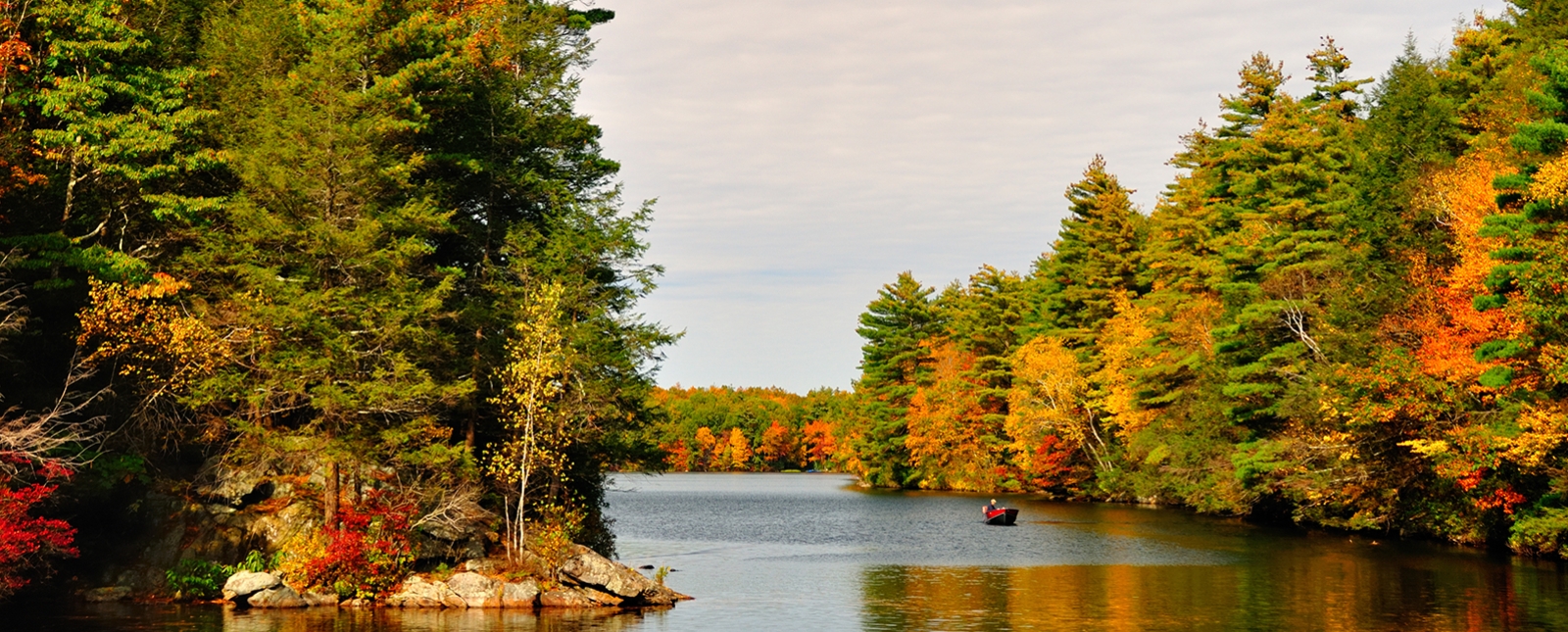 Overview
Body
Bigelow Hollow has grown in popularity. If parking capacity is reached, no vehicles will be allowed in the park for the remainder of the day. Follow @CTstateparks and @CTBoatingInfo for the most up to date closure information.  
KNOW BEFORE YOU GO
Parking is allowed only in designated areas.
No alcohol is permitted at Bigelow Hollow State Park. 
Please carry out what you carry in. Thank you for not littering. 
All pets must be on a leash that is no longer than 7 feet. 
There is no camping or ground fires permitted at Bigelow Hollow State Park. 
Boating
Body
Boat Launches
Know Before You Go
Wear your life jacket (PFD)! There must be a wearable coastguard approved life jacket for each person in the proper size and in good condition.
Do not leave boats unattended.
Additional boating information can be found within the Connecticut Boaters Guide.

Fishing
Body
Bigelow Pond, Union (25 acres)
Parking: Bigelow Hollow State Park
Use of internal combustion engines prohibited.
Fish Species: Trout (Brook, Brown, Rainbow, Tiger), Yellow Perch, Largemouth Bass, Sunfish (Bluegill, Pumpkinseed)
Mashapaug Lake, Union (297 acres)
Parking: Bigelow Hollow State Park
10 MPH speed limit & No Waterskiing
Fish Species: Walleye, Largemouth Bass, Trout (Brook, Brown, Rainbow, Tiger), Smallmouth Bass, Sunfish (Bluegill, Pumpkinseed), Chain Pickerel, Yellow Perch
Fishing Regulations & Rules — Bass Management Lake: Largemouth and smallmouth bass: 12" to 16" protective slot. Daily creel limit 6 bass, only 2 may be 16" or greater).
Breakneck Pond, Union/Massachusetts (97 acres)
Parking: Bigelow Hollow State Park
Motor vehicle access prohibited. Walk-in access approximately 1.2 miles from the North end of Bigelow Pond. Use of internal combustion engines prohibited.
Fish Species: Chain Pickerel, Largemouth Bass, Calico Bass, Yellow Perch, Sunfish (Bluegill, Pumpkinseed)
Fishing Regulations & Rules — Boundary Water: CT or MA fishing license legal on entire pond.
Hiking
Body
If you're new to Bigelow Hollow and plan on hiking you should be aware that marked trails in the area of Bigelow Pond heading east to the Breakneck area are not loop trails. Hikers should be prepared to walk a minimum of six (6) miles to complete a loop around Breakneck Pond. For hikers desiring trails that start and end in the same place, the trails west of the park road both form loops and cover less of a distance when compared to the trails leading to Breakneck Pond.
Be aware hunting is available in the park and forest during the regulated hunting seasons. Be sure to wear high visibility clothes and stay on designated trails.
Nature
Body
Birdwatching
Bears
Please be "bear aware" during your trip in the forest.
Picnicking
Body
For your safety, and the safety of others, please:
Park in designated parking areas only.
Picnic in designated areas only.
Do not litter, Carry out what you carry in.
Obey All NO Swimming and NO Entry to Water signs.
Keep off islands and rocks.
Alcohol, amplified music & large speakers, ground fires and generators are NOT allowed in the state park.

Swimming
Body
Scuba Diving
Opportunities for scuba-diving are offered by the Department of Energy and Environmental Protection as part of a broadened recreation program for water-oriented sports. Very few inland parks and forests as well as shore facilities have areas where the depth and clarity of the water invite participation in this increasingly popular sport.
Bigelow Hollow State Park permits non-commercial use for scuba diving on Mashapaug lake. The access is a small cove about 0.25 miles from the Mashapaug lake boat ramp. Divers must carry their gear in between the picnic area and the point of land northerly of the picnic area. Entry or exit from the boat launch is not permitted. Please avoid conflict with boat traffic flow in the channel between the boat launch area and the lake. It is recommended that all divers check in with a patrolman or attendant on the site when available as a safety precaution.
Department lands and waters are to be used only by scuba divers who can present proof of current certification by a nationally recognized diver training organization such as NAUDI, PADI, YMCA, YWCA, etc.

Accessibility
Parking
Picnic Tables
Restrooms