Mashamoquet Brook State Park
Pomfret, CT
Steeped in history, legend and lore, Mashamoquet Brook offers hiking, camping, and fishing for the whole family. Named after the Mohegan word for "stream of good fishing", the park was once the domain of the Mohegan Chief, Uncas. Later, Captain John Sabin built a house here to serve as an outpost and the settlement gradually increased in size. Today's 1,000+ acre park is the combination of three parks: the original Mashamoquet Brook, Wolf Den, and Saptree Run.
The park's most famous feature is the Wolf Den. Legend has it that on a night in 1742, Israel Putnam, later a Major General in the Continental Army during the Revolutionary War, crept into the den and shot Connecticut's last documented wolf. The wolf was notorious for preying upon local sheep and livestock and Putnam was heralded for the slaying. The site was added to the National Historic Places in 1985 and a plaque at the entrance of the den recounts the story. Near the Den are two other natural stone formations: the Table Rock, a big flat shelf of rock, and Indian Chair, a wide seat-shaped ledge that looks like — you guessed it — a chair.
The Wolf Den portion of the park has been in the public domain since before State Park and Forest Commission's creation in 1914. The Daughters of the American Revolution had the foresight to purchase the parcel in 1899 and graciously sold the land to the State in 1924 for the original 1899 price.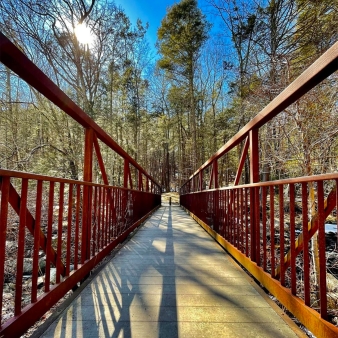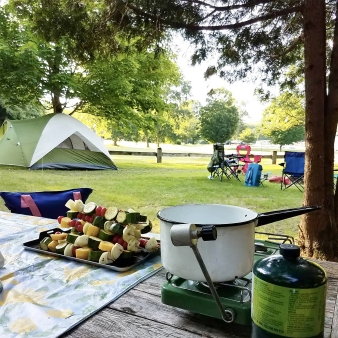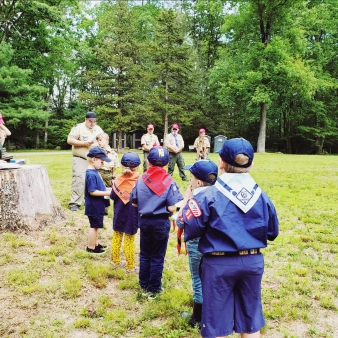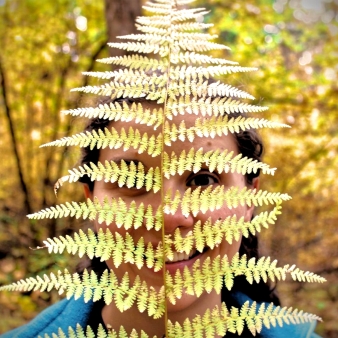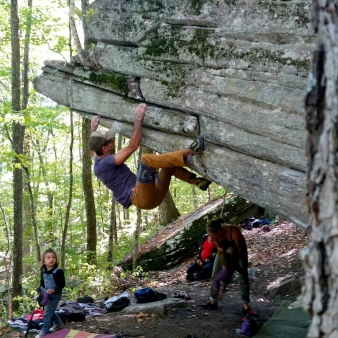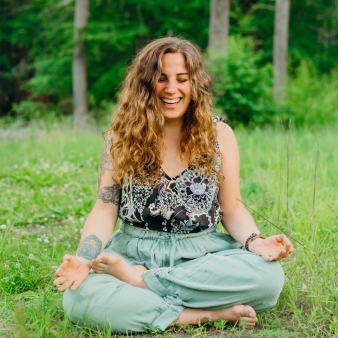 Location
276 Mashamoquet Road
Pomfret, CT 06259
Details
Open Daily
(8:00 a.m. – Sunset)
Contact
Main (860) 928-6121
Camping
Body
Mashamoquet Brook State Park has 53 campsites across two separate campgrounds. The Mashamoquet Brook Campground is just a short walk to the river and is the smaller of the two, with fewer sites in a more densely wooded area, providing a little more solitude and privacy (but no running water or showers). The Wolf Den Campground is nearby the swimming pond and comes with the added creature comforts of running water and showers. You can't lose with either option!
Youth Group Camping is available to qualifying youth organizations. The park has two youth camping areas, a site in the Indian Chair area, and a lean-to shelter in the Averill area. To learn more about reserving a spot or apply for a permit, call our Eastern District Headquarters at (860) 295-9523. 
MASHAMOQUET BROOK STATE PARK CAMPGROUNDS 
320 Mashamoquet Road (Route 44), Pomfret
2023 season: April 8 – October 10
18 wooded campsites with picnic table, fire ring, and grate
Drinking water not available Labor Day to Memorial Day
Park office: (860) 928-6121
Wolf Den Campground 
147 Wolf Den Drive, Pomfret
2023 season: May 27 – September 5
35 open campsites with picnic table, fire ring, and grate
53 RV/TENT SITES
Daily Rate: 
$14 resident/$24 non-resident plus processing fee
Additional $15 charge for water/electric trailer hookup (site 20 in Wolf Den) 
Six-person maximum per site
Maximum stay: 14 days
AMENITIES
Bathhouses with hot showers, dishwashing, and potable water (Wolf Den only) 
Composting toilets (Mashamoquet Brook)
Firewood and ice available on site
Sports fields 
Dumping station
RESERVE A CAMPSITE 
KNOW BEFORE YOU GO
Fishing
Body
Named "Mashamoquet", the Native American term for "stream of good fishing", Mashamoquet Brook
lives up to its name. Annually stocked with brook, brown, and rainbow trout, the stream is ideal for novice to expert anglers looking to hook their next catch.
Types of fish: Brook trout, brown trout, rainbow trout, smallmouth bass, largemouth bass, bluegill
KNOW BEFORE YOU GO
Before heading out, be sure to check the latest conditions and fishing regulations.
Hiking
Body
The park's looping 6.5-mile network of trails, terrain for all types of adventure, and signature rock formations are all big draws. Here, you'll find everything from kid-friendly paths to more challenging heart-thumping climbs.
Mashamoquet Brook Trail (Blue Blaze) 
4.2-mile loop
Level of difficulty: Moderate
A meandering path with some uphills and rock scrambles forms a large loop around the park's hilly topography. The trail passes by the park's signature rock formations, including Wolf Den, Table Rock, and Indian Chair is around four-miles-long and can be enjoyed by new hikers as well as seasoned ones. To trim some miles from your hike, take a shortcut on the red loop which intersects the trail at many points.
Indian Chair Equestrian Trail 
1.06-mile trail linking to Natchaug State Forest
Level of difficulty: Easy 
Starting at the Youth Group camping area, this approximately mile-long equestrian trail links to adjoining Natchaug State Forest and its network of trails and passes alongside the Indian Chair rock formation just before leaving the park.
KNOW BEFORE YOU GO
Picnicking
Body
Retreat to the park's picnic area to have a bite, hang out, and relax after a day of exploring the park. You'll find picnic tables, grills, and a picnic shelter available for rent.
Built from hemlock timbers harvested at Rocky Glen State Park, the picnic pavilion feels at home in its surroundings. And is the perfect place to picnic when visiting with a bigger group. To rent, please call the park office at (860) 928-6121.
Fees
Free
Campsite fees charged separately
Pets
Picnic Areas & Trails
On leash
Campground, Beach, Picnic Shelter
Not permitted