Silver Sands State Park
Milford, CT
Beaches, boardwalks, birds, and a sandbar connecting the park to Charles Island are the big attractions at Silver Sands State Park. Rated the best state park in Connecticut by Travel & Leisure, the park sits along over half a mile of shoreline and features a three-quarter-mile, all-weather boardwalk, sand dunes, marshland, wildlife, and a dazzling array of seashells.
Fun fact: Rumor has it that Capt. William Kidd, a privateer visited Charles Island in 1699, and buried treasure on the island before sailing to Boston where he was arrested. To this day, no treasure has been found!
If you time your visit right, you can venture out to Charles Island, the "Thrice Cursed Island". Once the location of a bustling seaside resort, then a religious retreat, and potentially even Captain Kidd's buried treasure, the island is now—quite literally—for the birds. The 14-acre tuft of woodland and greenery a half-mile away from shore is an important wildlife sanctuary for a host of rare and treasured avian species.
The state acquired the parklands after Hurricane Diane devastated the coastline and destroyed 75 homes in 1955. Throughout the marsh, you can spot remnants of the cottages' foundations. When the land transfers of ultimately over 300 parcels were completed in 1960, Silver Sands became the state's fourth shoreline park.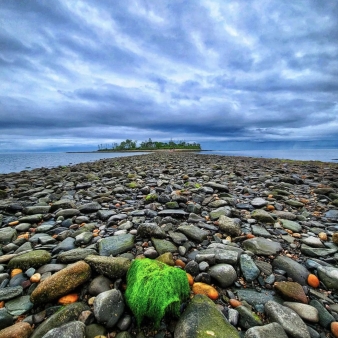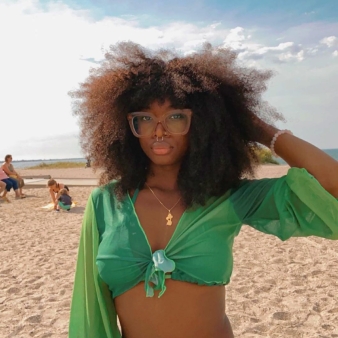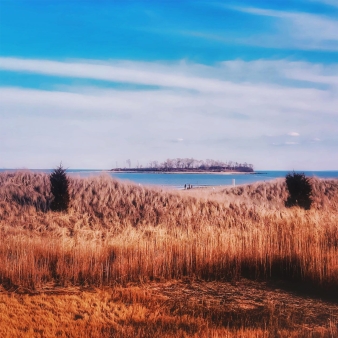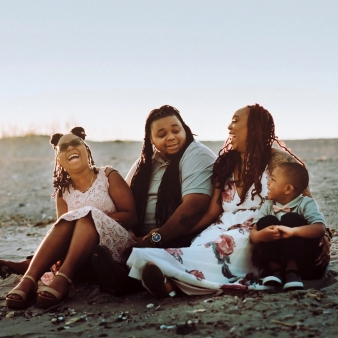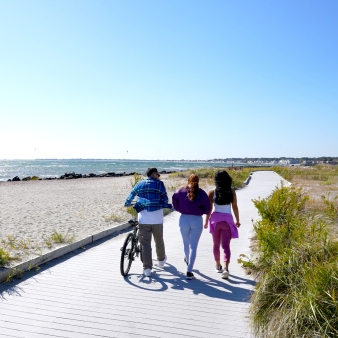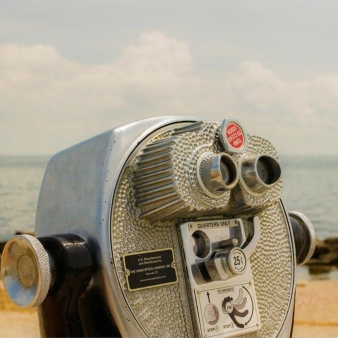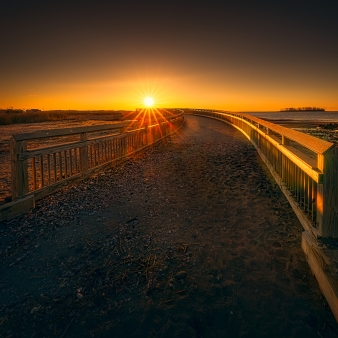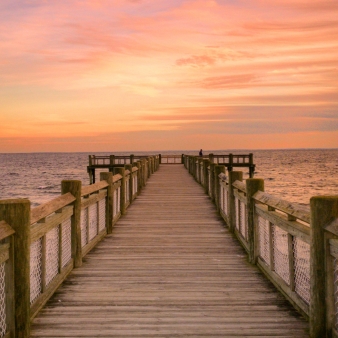 Location
1 Silver Sands Parkway
Milford, CT 06460
Details
Open Daily
(8:00 a.m. – Sunset)
No alcohol
Contact
Main (203) 735-4311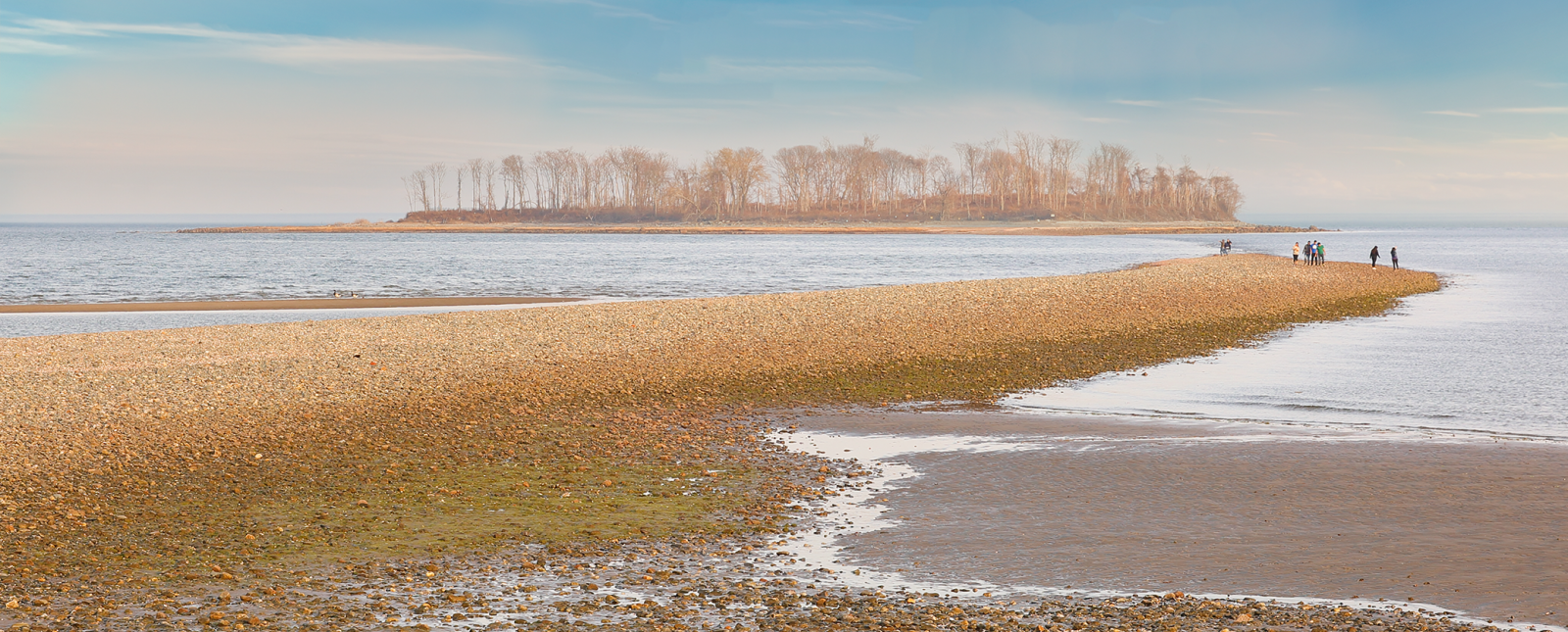 Fishing
Body
Fishing is open throughout the park, including the tombolo which extends about a mile from the mainland to Charles Island. If you decide to cast a line from the sandbar, please use extreme caution and check the tides before you head out! Swift tidal currents during a flood tide can make passage dangerous and leave you stranded on Charles Island until low tide. And the tides come in fast and furious!
Types of fish: Bluefish, striped bass, summer flounder, hickory shad, weakfish
For after-hours fishing parking: At the end of Surf Avenue, turn right onto East Broadway and look for the after-hours fishing parking lot on the end of the street.
KNOW BEFORE YOU GO
Before heading out, be sure to check the latest conditions and fishing regulations.
Hiking
Body
Two miles of walking trails, boardwalk, and bridges await to bring you through the park's range of terrain, from wetlands, beach, coastal forest, to the tombolo linking the park to Charles Island.
Charles Island Trail 
Timing is everything with this hike. Be sure to check the tides before heading out, they rise fast – as much as ten feet in less than two hours. And the way the waves crash and roll over the spit of sand creates a dangerous undertow, perilous for even the strongest swimmer.
1.5-mile out-and-back across the tombolo
Level of difficulty: Easy
This lollipop trail follows the land bridge to Charles Island, loops around its perimeter, then doubles back to the mainland. The interior of the island is an avian sanctuary and off limits to human visitors, but you might be able to catch a glimpse of the ruins from the former resort and religious retreat once located there.
Boardwalk Trail 
Two-mile walk on the boardwalk 
Level of difficulty: Easy
Follow the park's main trail along the boardwalk, pedestrian bridge, gravel, and natural dirt pathways for beautiful views of Long Island Sound and Charles Island and for an up-close look at the park's restored tidal marsh and impressive dunes.
KNOW BEFORE YOU GO
The walk to Charles Island is closed during nesting season, typically May through September.
Nature
Body
Birdwatchers flock to Silver Sands for a chance to see the over 200 species of birds that migrate to the park each year to nest, winter, roost, and forage, including many rare species protected by Federal and Connecticut Endangered Species Acts.
Charles Island is one of the three largest wading bird rookeries in the state. Being such a critical wildlife habitat and coastal resource, the sanctuary is a designated Natural Area Preserve, Long Island Sound Stewardship Site, and Audubon Important Bird Area (IBA).
Raptors such as the rough-legged hawk, snowy owl, and short-eared owl roost here during winter. Heron, egrets, and other wading birds find safe haven in the wooded interior of Charles Island. Landbirds stopover in the upland habitats. Migrant shorebirds forage and nest in the marsh and intertidal wetlands. And along with the park's feathered visitors, many butterflies, rare plants, and other wildlife also call the park home throughout the year. 
KNOW BEFORE YOU GO
Self-Guiding, educational materials:
Swimming
Body
Despite its name, Silver Sands State Park's beaches are both sandy and rocky with lots of seashells. This means the best of both worlds. Wade along the long stretches of sand, where tidal pools form during low tide — ideal for kids to splash around and explore aquatic sea life. And hike through the rockier areas or search for seashells.
Accessible Swimming/Beach Surf Chairs: Available free of charge on a 'first come/first served' basis.
KNOW BEFORE YOU GO
Accessibility
Boardwalk
Parking
Restrooms (Portable Toilets)
Pets
Beach & Boardwalk
Not permitted
Picnic Areas
On leash