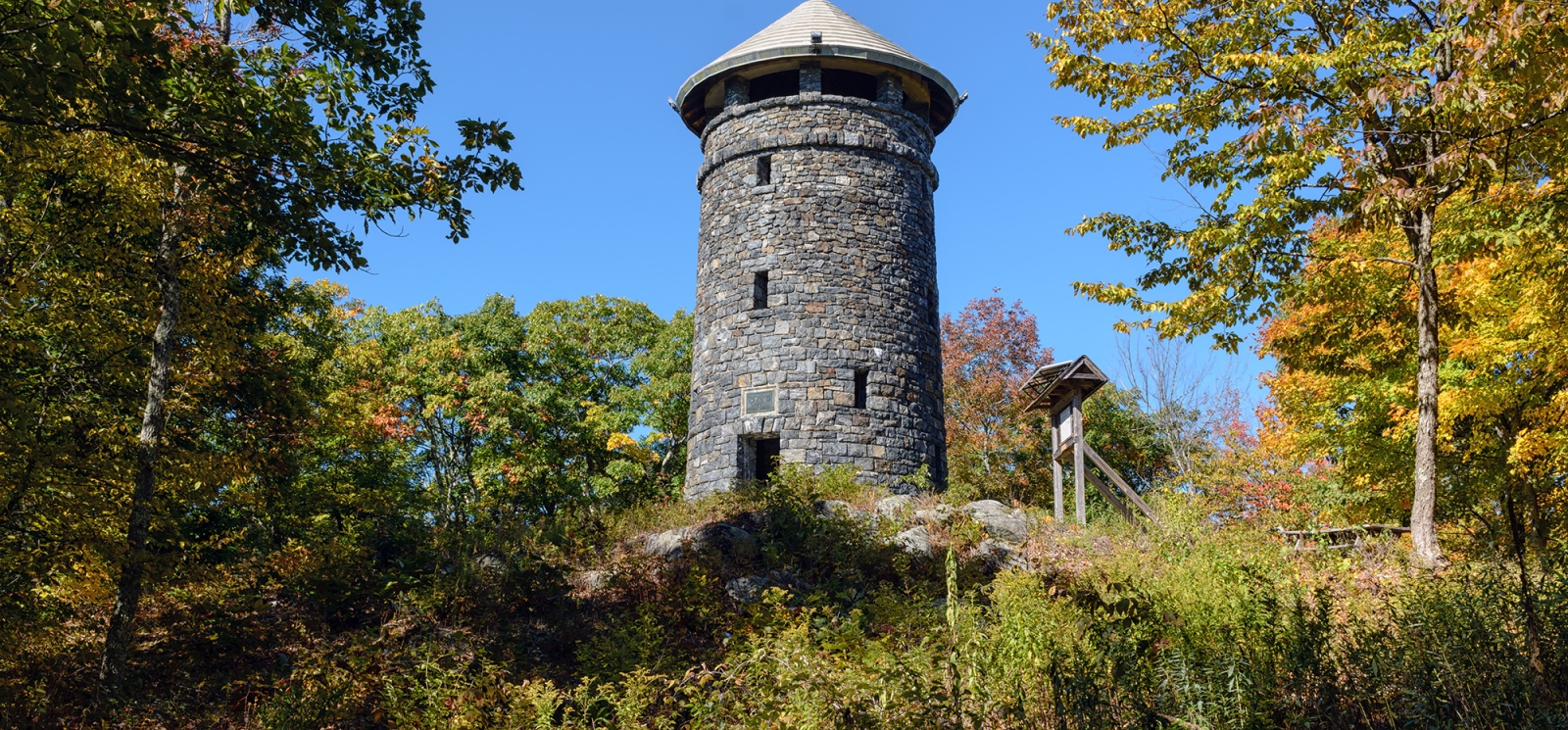 Haystack Mountain State Park
Norfolk, CT
A favorite among hikers! Nestled in the idyllic town of Norfolk in northwest Connecticut, Haystack Mountain State Park features a twisting, turning mountain road and a rugged trail that leads to the 34-foot-high stone tower at the summit. Arrive at the top and reward yourself with incredibly scenic views of the Berkshires, Massachusetts, New York and the Green Mountains of Vermont. Visit in the fall to see nature's spectacular display of foliage; plan a day trip during the early summer and witness the beautiful show of mountain laurel, Connecticut's state flower.
Fun fact: The tower atop Haystack Mountain was originally built in 1929 for $50,000 and featured a beacon light at the top. The light, however, no longer exists.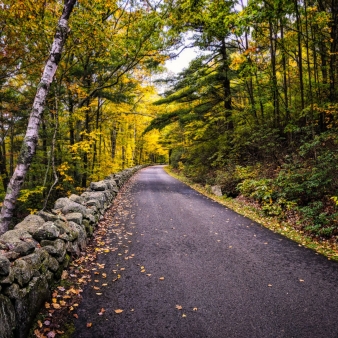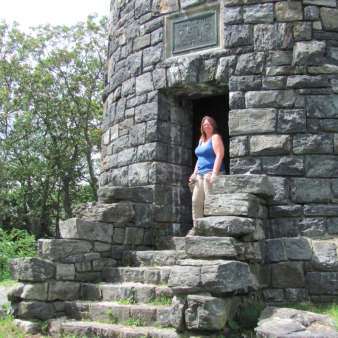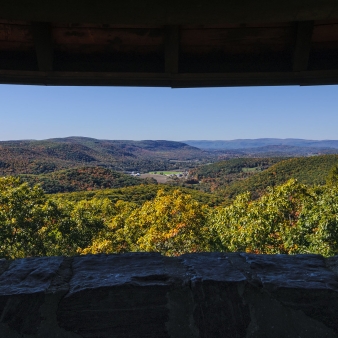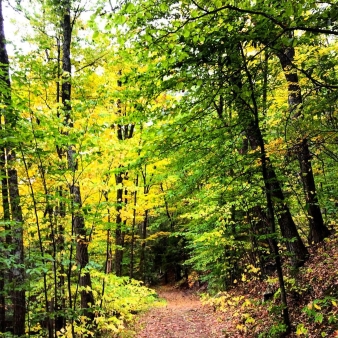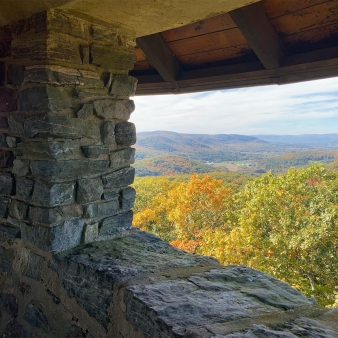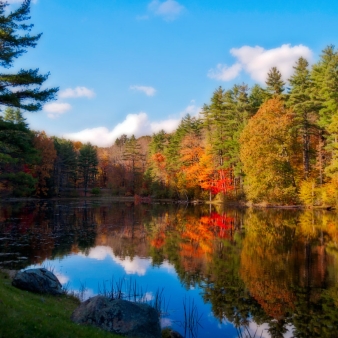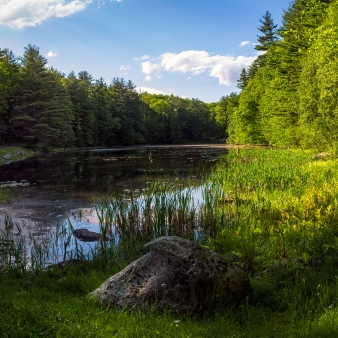 Location
On Rte. 272
Norfolk, CT 06058
Details
Open Daily
(8:00 am – Sunset)
Late April – November
Park road open to vehicles
November – Late April
Road closed, walk-in only

Contact
Main (860) 482-1817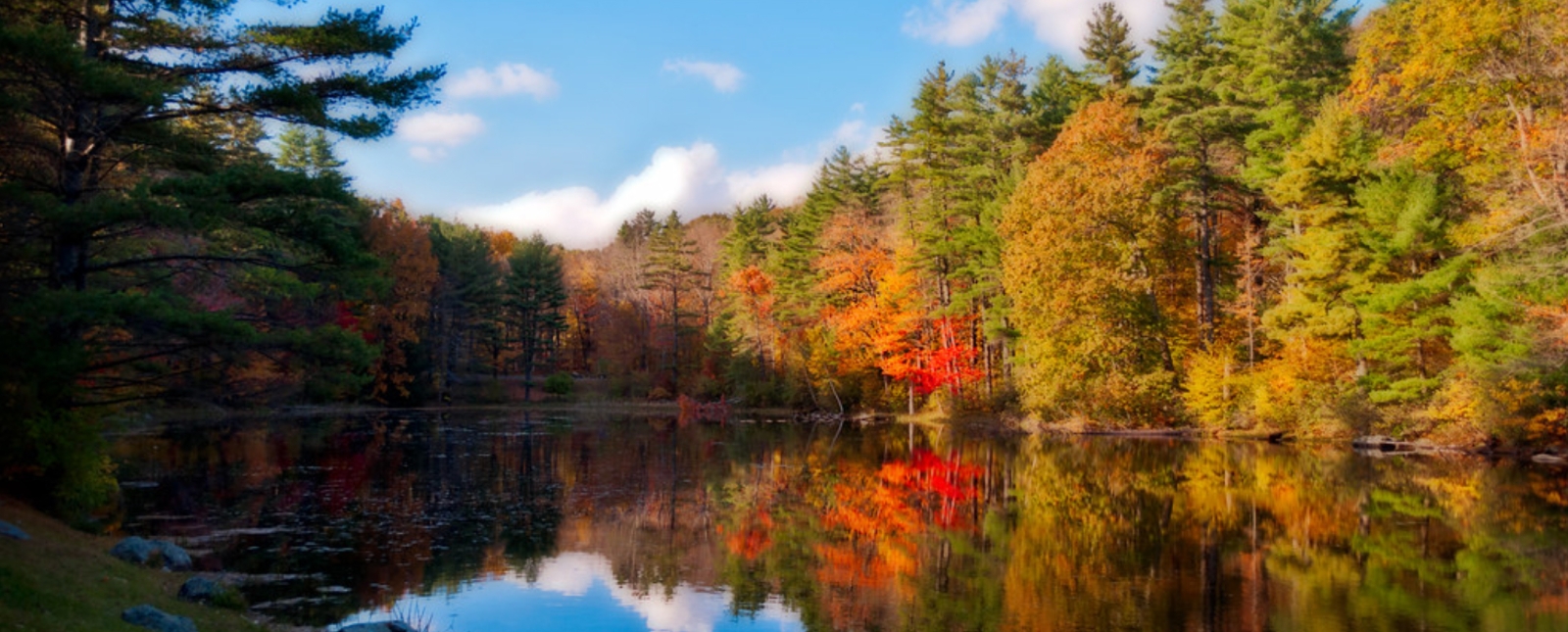 Geology
Body
A road goes halfway up Haystack Mountain to a parking lot with a trail to the top. You can walk up the road, and then take the trail to the top. There is also a yellow trail that starts near the beginning of the road. This geologic description assumes you walk up the road, take the trail to the top, then walk back down the same trail to the yellow trail that takes you back to the park entrance.
Rock Types Found on Main Trail:
Igneous (Pegmatite), Metamorphic (Gneiss)
Rock Units:
Layered gneiss (Precambrian): Gray, medium grained, well-layered gneiss
Minerals of Interest:
Quartz
Interesting Geologic Features:
Glacial polish, folds, glacial boulders, differential erosion
Hiking
Body
Haystack Mountain State Park offers two well-marked trails that lead you lead directly to the summit. Hike the two-mile paved road. Or take the rocky, mile-long Tower Loop Trail. You'll find the upper trailhead at the end of the paved park road as you ascend. The lower trailhead is found near the park entrance on Route 272 in Norfolk.
Allow about half an hour for the walk to the summit if you are not a seasoned hiker.
Picnicking
Body
Pack some snacks and enjoy them while you linger at the summit. Or have a leisurely picnic lunch by the pond or at the picnic areas after your hike.
Winter
Body
Make sure to check out Haystack Mountain in the winter too. The park has become a destination favorite for cross-country skiiers.
Pets
Picnic Areas & Hiking Trails
Yes, on leash