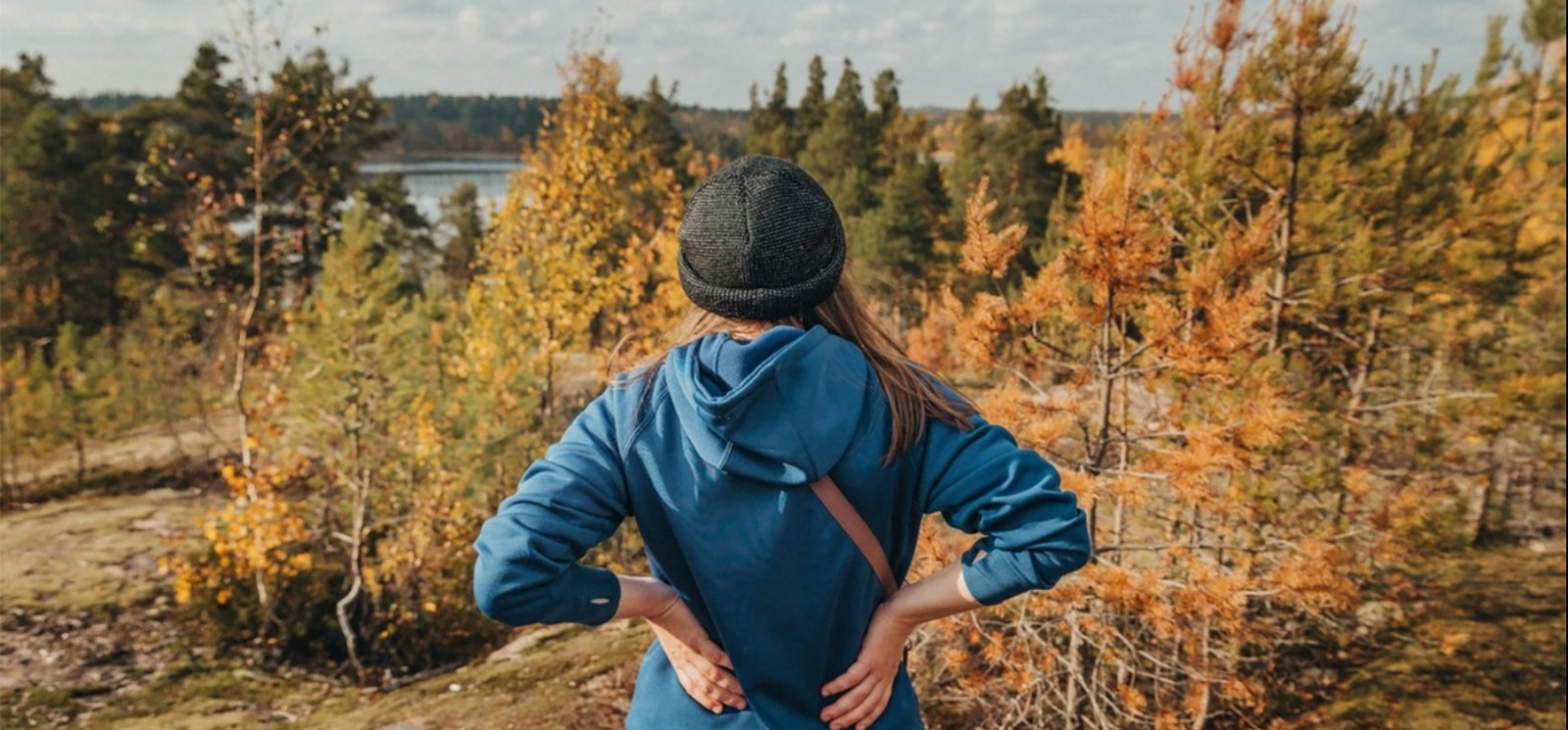 Devil's Hopyard State Park
East Haddam, CT
Could the round holes in the falls really be the work of the devil? Or, just nature and water making their mark for future generations? Do mysterious orbs float around the falls and devilish laughter echo through the park? Visit Devil's Hopyard and find your own answer to this age-old mystery. And while you're here, hike to the spectacular waterfall vistas, enjoy some of the finest birding in the state, and see if you can hook one of the park's prized trout from the clear, cool stream water, including Eightmile River, a designated National Scenic and Wild River by the U.S. Forest Service. And don't miss the park's signature feature, Chapman Falls, which drop more than sixty feet over a series of steps in a Scotland Schist stone formation.
What's behind the potholes? The perfectly cylindrical potholes range from inches to several feet in diameter and depth and are some of the finest examples of pothole stone formations in this section of the country. Early settlers explained their great mystery with tales of how the Devil accidentally got his tail wet in the falls and was so angry, he burned holes in the stones with his hooves as he bounded away. Geologists theorize they formed when stones traveling downstream in the current got trapped in an eddy and spun around and around, the friction wearing a depression in the rock. When one rock wore itself down, another would catch in the same hole and enlarge it even more.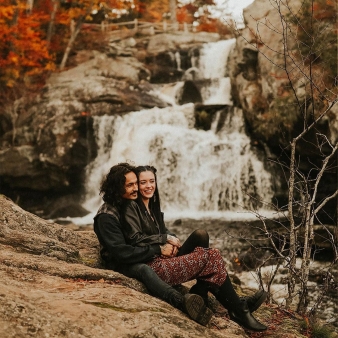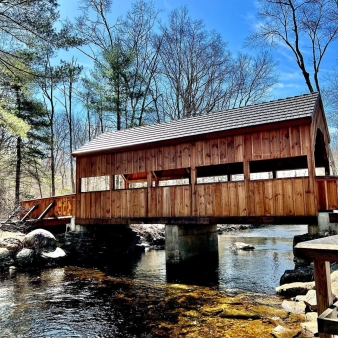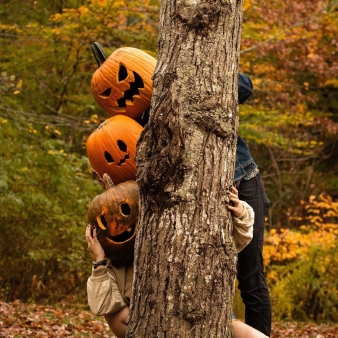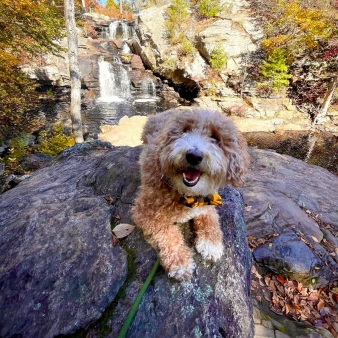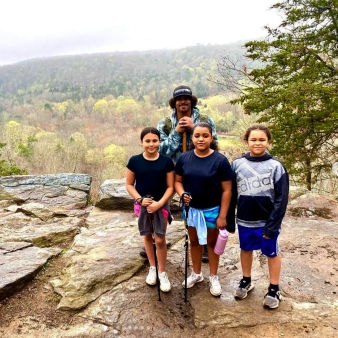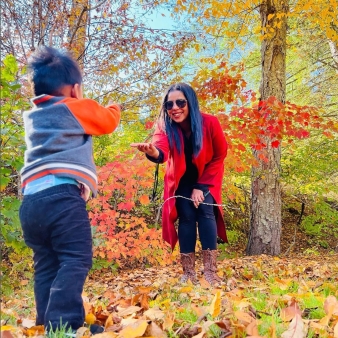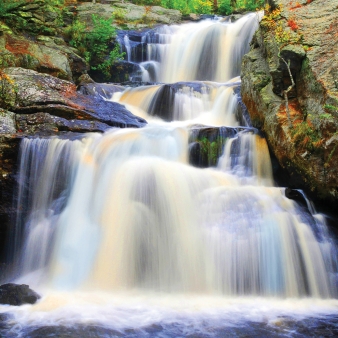 Location
366 Hopyard Rd.
East Haddam, CT 06423
Details
Open Daily
(8:00 a.m. – Sunset)
Contact
Main (860) 526-2336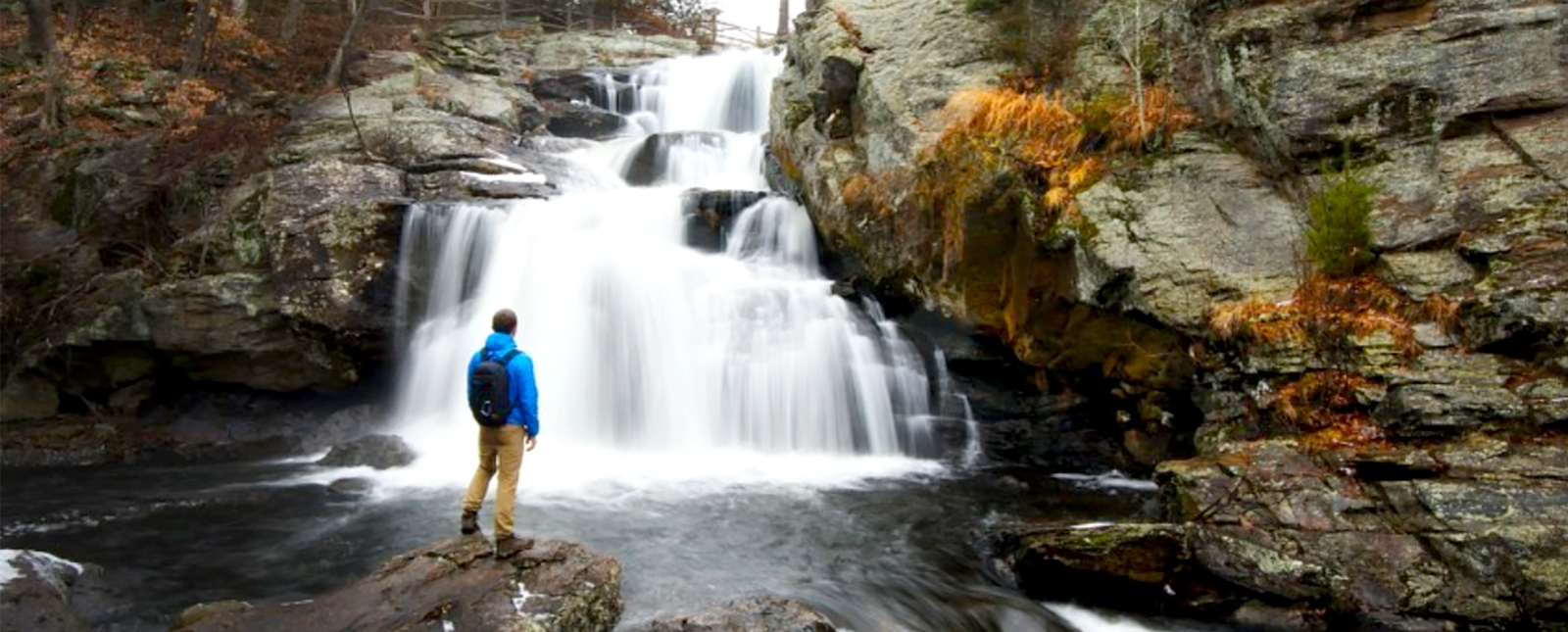 Overview
Body
Know Before You Go 
Reserve a campsite
Camping
Body
Youth group camping is available (and free) to qualifying youth organizations. There is a fee for all non-youth group campers.
Devil's Hopyard Campground
Reserve a campsite
Geology
Body
Rock Types Found on Main Trail:
Igneous (Pegmatite), Metamorphic (Schist, Gneiss)
Rock Units:
Brimfield Schist (Ordovician): Gray rusty weathering interlayered schist with a metavolcanic amphibolite gneissic member
Minerals of Interest:
Biotite, Quartz Crystals
Interesting Geologic Features:
Glacial plucking, rock shelters, folds, differential weathering, glacial boulder

Picnicking
Body
Picnic shelters are first-come, first-served (unless otherwise reserved).
Reserve a picnic shelter: 
Accessibility
Fishing Platform
Parking
Picnic Tables
Restrooms
Pets
Picnic Areas & Hiking Trails
Yes, on leash
Campground
Not permitted