Talcott Mountain State Park
Simsbury, CT
The Heublein Tower awaits hikers at the top of the mountain, bringing together natural beauty, an architectural landmark, and 360-degree views. The 1,000-foot-high promontory provides unparalleled vistas of the Connecticut landscape. On the horizon, Mount Monadnock, eighty miles away in New Hampshire, is discernible. To the northwest, the Berkshires dominate the horizon. Long Island Sound is revealed as a thin blue streak to the south. Those with sharp vision can see an area estimated to be 1,200 square miles.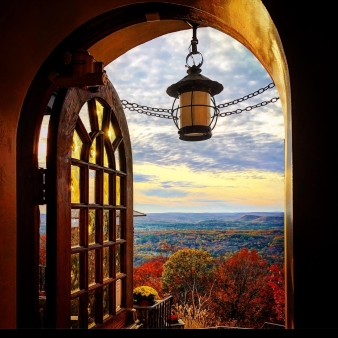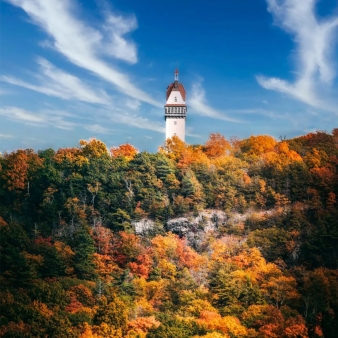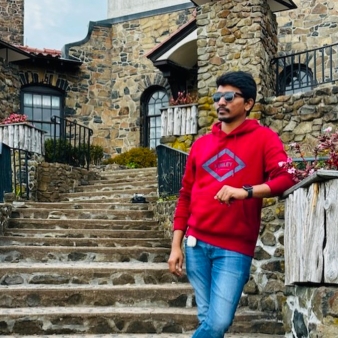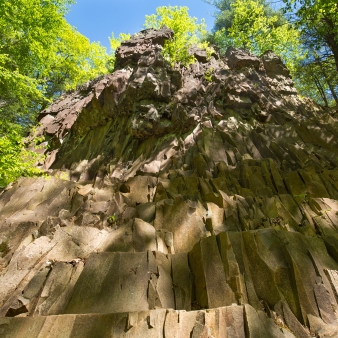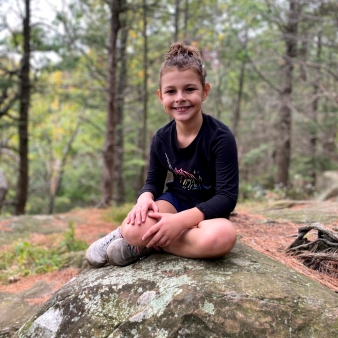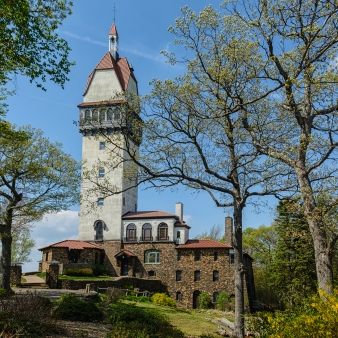 Location
Summit Ridge Drive
Simsbury, CT 06070
Details
Open Daily
(8:00 a.m. – Sunset)
Contact
Main (860) 242-1158
Hiking
Body
Around four miles of trails wind through the park, including a section of the blue-blazed Metacomet Trail, but the vast majority of visitors head up the main path to Heublein Tower. Hikers may encounter a variety of wildlife including deer, fox, and rabbits in this natural sanctuary. Birdwatchers enjoy occasional sightings of the turkey vulture, bald eagle, and pileated woodpecker. During May, visitors find wildflowers such as trillium, trout lily, wood anemone, and Dutchman's breeches among the damp, craggy rocks.
The Tower Trail (Yellow Blaze) 
2.5-mile out-and-back trail to the Tower with scenic views
Level of difficult: Moderate 
By far the park's main event, this trail takes you up Talcott Mountain to Heublein Tower. After a quick, but initial climb, the trail levels out and follows along a ridge rewarding you with sweeping vistas of Simsbury and Avon. Continue uphill on the main path to reach the summit, where Heublein Tower sits. Take a breather to appreciate the views, then make your way up the six flights to the top floor observation deck for panoramic views of the Hartford skyline, Farmington River Valley, and surrounding areas.
KNOW BEFORE YOU GO
If you see a bear, enjoy it from a distance and advertise your presence by shouting and waving your arms or walk slowly away, and report it to the Wildlife Division at (860) 424-3011. Never attempt to feed or attract bears.
Accessibility
No vehicular access to Heublein Tower.