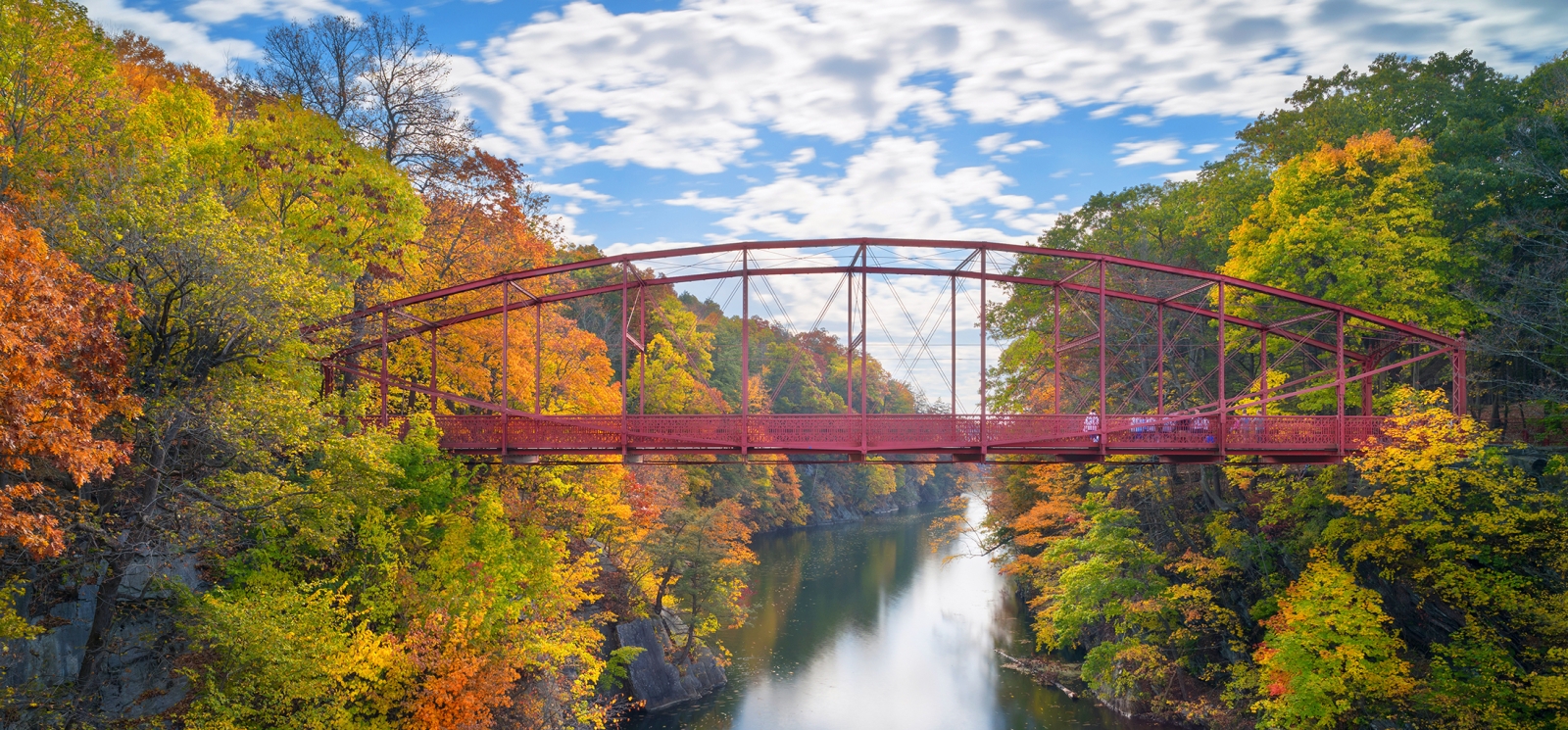 Lovers Leap State Park
New Milford, CT
With views for days, industrial history, and Native American lore about star-crossed lovers, Lovers Leap packs a big punch for its relatively small size. Straddling the Housatonic River along the northern edge of Lake Lillinonah, the 160-acre park is jam-packed with hiking trails, dramatic vistas of the river gorge, and historic ruins.
Four miles of trails lead through centuries of land-use history. Head northeast to one of the park's signature features, an 1895 Berlin Iron Bridge — one of four remaining iron lenticular truss bridges in Connecticut — towering 100 feet above the river gorge. Across the bridge on the other side of the park, the Lovers Leap Trail heads southeast 1,200 feet to the rock formation that gives the park its name. From here, tradition has it, that the Pootatuck Indian Chief Waramaug's daughter, Princess Lillinonah, and her lover plunged to their deaths. The view to the south overlooks a now submerged Goodyear Island. In the northwest section of the park near the water, check out the factory ruins, an old estate, and other vestiges of the industrial era.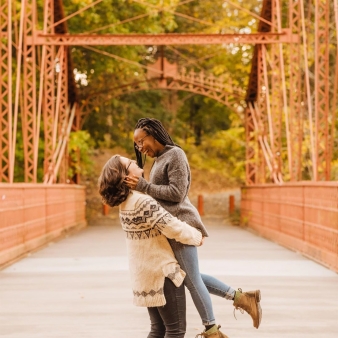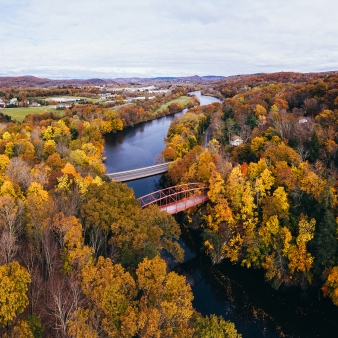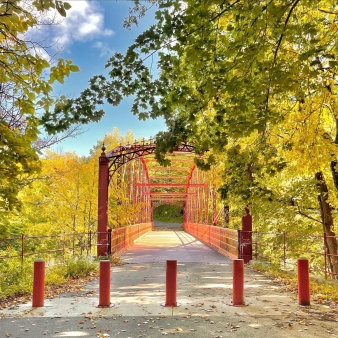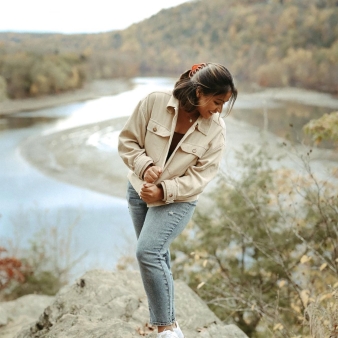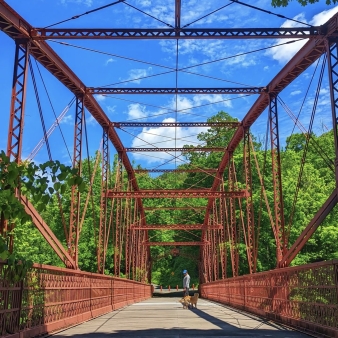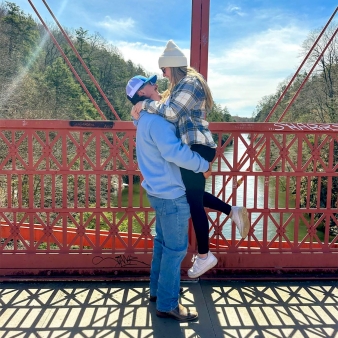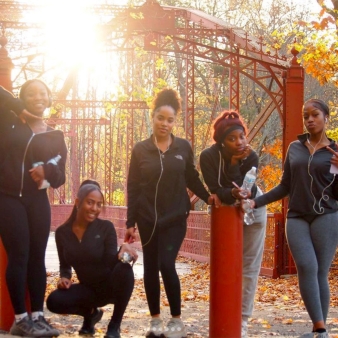 Location
178 Short Woods Road
New Milford, CT 06776
Details
Open Daily
(8:00 a.m. – Sunset)
Contact
Main (203) 312-5023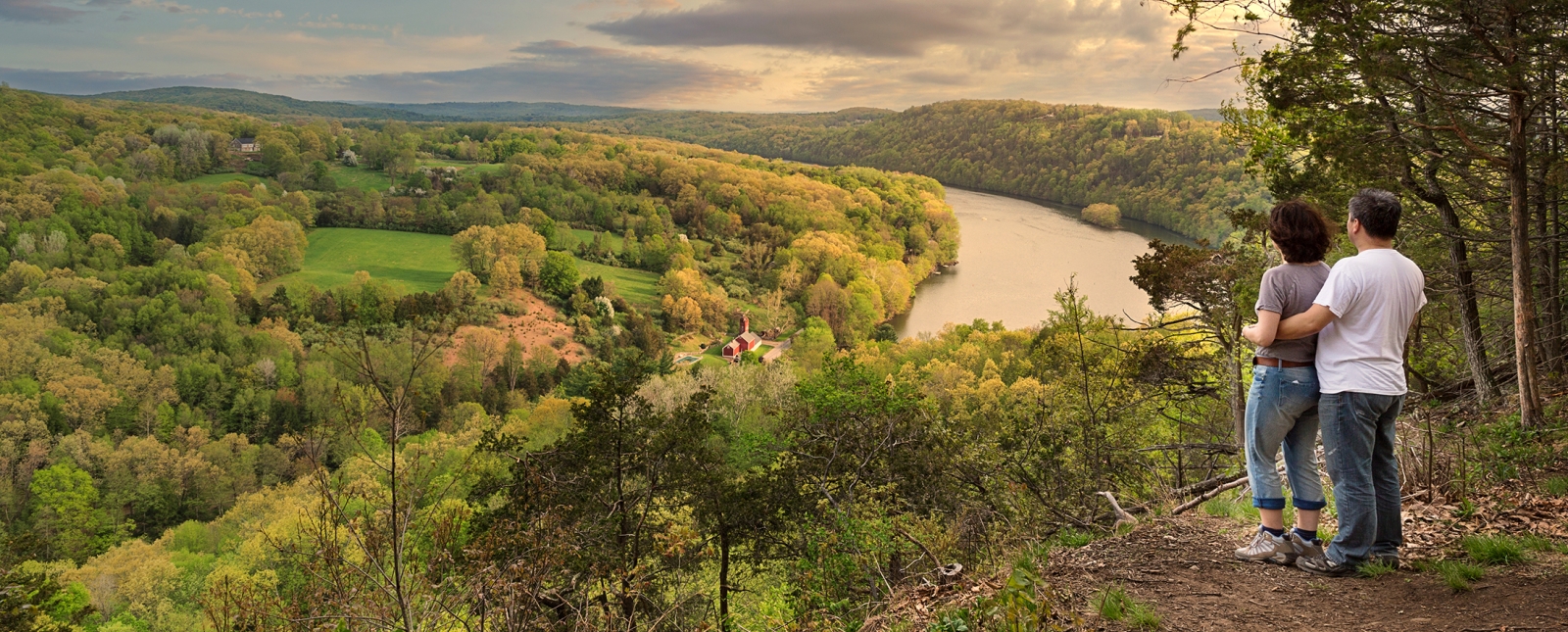 Overview
Body
Lovers Leap is a walk-in park with hiking trails, scenic vistas, and historic ruins. The 160-acre park is divided into three sections, each featuring a different appreciation for the park history.